Cajun Grinder Salad Sandwich
The iconic TikTok Grinder Salad Sandwich has finally made its way to Tony Chachere's, and @eatforcheap puts the perfect cajun twist on it. You will be in sandwich heaven after one bite!!!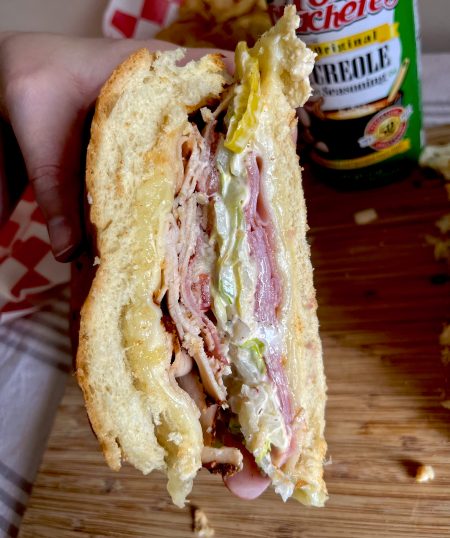 Shop Tony's Flavors In This Recipe
Ingredients
Ingredients For The Sandwich 

Soft bread loaf (of choice)

8-10 slices of provolone cheese

4 slices of Muenster cheese

1-2 cups freshly grated parmesan

Tomato slices

1/4 pound deli ham

1/2 lb Cajun deli turkey

1/8 lb deli hard salami

Ingredients For The Salad 

Head of iceberg lettuce (chopped)

1 cup mayo

2 tbs red wine vinegar

3 cloves minced garlic

1-2 tsp Tony's Original, to taste

1/2 tsp onion powder

1/2 tsp garlic powder

1/2 tsp red pepper

1/2 tsp oregano

1/2 cup pepperoncini peppers

handful of sliced white onion
Directions
Preheat oven to 425 F
Cut your loaf of bread in half, and remove some bread on the inside of each half.
Layer with provolone and muenster. Bake in the oven for 5-7 minute, or until melted.
Layer one side of your melted bread with your turkey and the other with your ham. Top both sides with salami. Sprinkle parmesan cheese on both sides.

 

In a large bowl, combine all ingredients for the dressing. Layer one side of your sandwich with the mixture, and top with your tomato slices.

 

Combine your halves, slice, and enjoy!
Join our
family
Bring a little spice to your email inbox with Tony Chachere's Creole Club!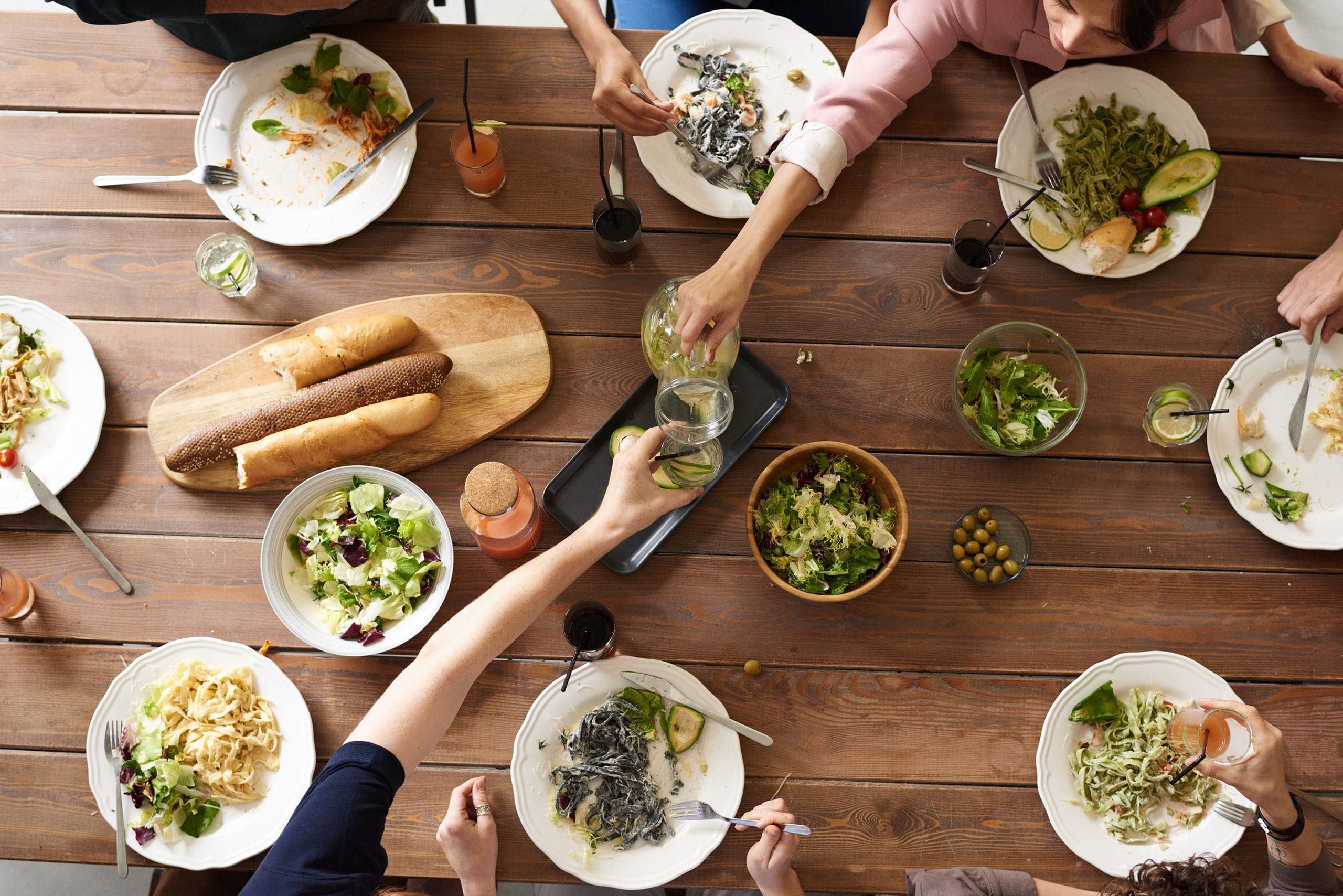 from our
Cajun Country Cookbook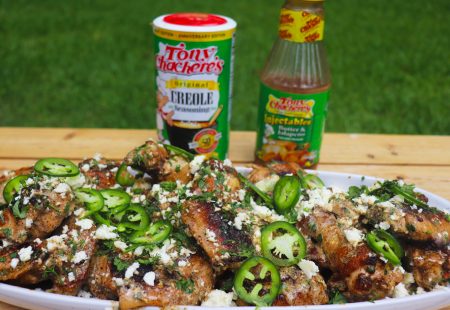 Creole-Elote Style Party Wings
@flychefaldenb takes all of the flavoring of Mexican street corn and turns it into a Creole-style…
Get Recipe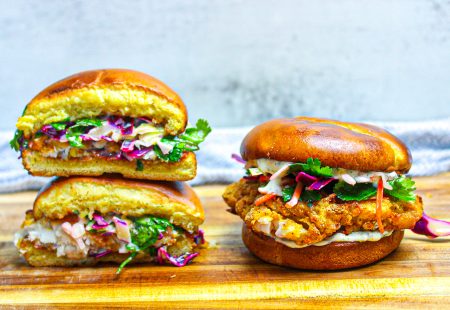 Air Fried Catfish Sandwich
Let the good times roll into your next BBQ or picnic with this Air Fried Catfish…
Get Recipe