Cajun Grilled Shrimp Tacos
Girl Carnivore calls these Cajun Grilled Shrimp Tacos a daring fusion of Baja and Cajun cuisines with fresh grilled shrimp, crispy slaw and a spicy lime crema all ready in under 20 minutes!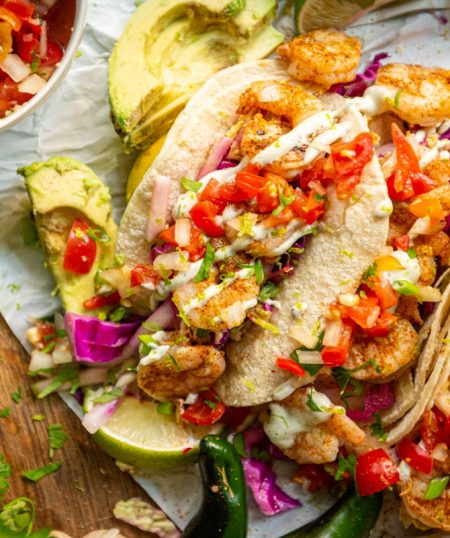 Shop Tony's Flavors In This Recipe
Ingredients
1 Pound Large Shrimp, Thawed, Peeled and Deveined

2 Tablespoons Olive Oil

4 Tablespoons Tony's Original Creole Seasoning

1 Tablespoon Apple Cider Vinegar

1 Teaspoon Pineapple Juice

1 Cup Red Cabbage, Chopped

1 Cup Cabbage, Chopped

2 Cloves Garlic, Minced

1/4 Onion, Sliced

1/2 Jalapeño, Minced

1 Granny Smith Apple, Sliced

1/2 Cup Mexican Crema

1 Tablespoon Tony's Original Creole Seasoning

1 Teaspoon Tequila

1 Teaspoon Lime Juice

1 Tablespoon Fresh Cilantro, Finely Minced

Fresh Cilantro

Tortillas

1 Avocado

Fresh Pico de Gallo
Directions
Prepping the Grill:
Preheat grill and make sure the grates are cleaned and oiled.
Set the grill to indirect heat by turning 2 of the 3 burners to low.
Heating the Tortillas:
When the grill is warm and ready, wrap the tortillas in a double layer of foil and place over cooler side of the grill.
Allow tortillas to heat up, flipping the package once or twice to avoid burning the outermost tortilla.
Making the Tangy Vinegar Slaw:
In a small bowl, whisk the vinegar and pineapple juice together.
In a large bowl, toss the cabbage, apple, onion and garlic with vinegar to coat. Let sit covered for 5 minutes and toss again to make sure flavors are incorporated.
Making the Spicy Lime Crema:
In a small bow, whisk together the crema, Tony's Original Creole Seasoning, tequila, lime juice and cilantro.
Set aside.
Grilling the Shrimp:
Evenly divide the shrimp onto the skewers, brush with olive oil and season liberally with Tony's Original Creole Seasoning.
Place on the grill and cook for 2-3 minutes per side, flipping once, until the shrimp are opaque and cooked through.
Remove from heat and carefully slide the shrimp off the skewers.
Serving the Cajun Grilled Shrimp Tacos:
Divide the grilled shrimp in between double layered taco shells on plates. Top with crispy tangy slaw and drizzle the crema over top. Garnish with chopped cilantro, avocado and pico de gallo.
NOTES:
Shrimp sizes can be tricky, ranging from small to colossal. This recipe uses shrimp 31/35, but medium also works.
Heating the tortillas in foil instead of directly on the grill keeps them from getting too dry and brittle, so they are warm when serving, but still soft and pliable.
You can substitute agave or honey for the pineapple juice if you don't have any on hand.
 If you are serving littles, skip the tequila in the crema.
Crema can be made and stored in an airtight container in the fridge up to 2 days ahead.
Slaw can be made up to a day ahead, but it loses crunch over time, so it's best within 24 hours.
PRO TRICK: Double the tortilla layers because corn tortillas break, so this helps keep everything in perfect taco form.
Join our
family
Bring a little spice to your email inbox with Tony Chachere's Creole Club!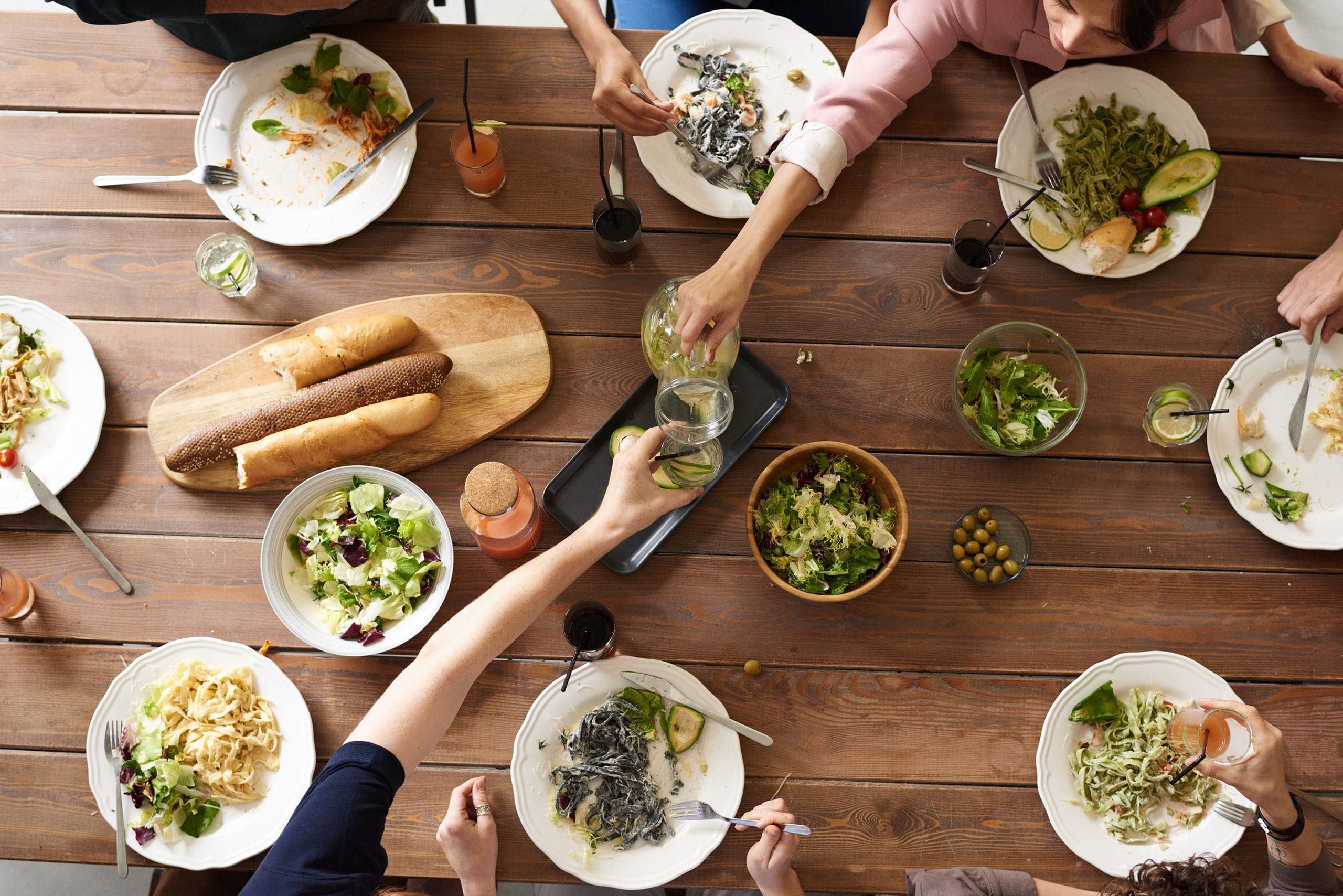 from our
Cajun Country Cookbook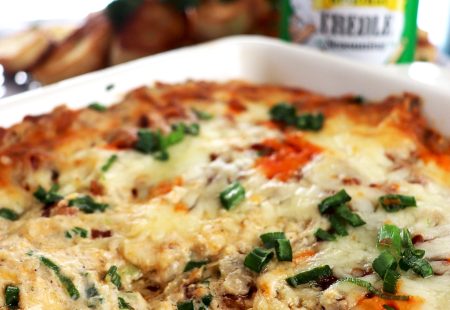 Cajun Boudin Dip
This creamy, cheesy, and dreamy dip recipe by @flychefaldenb is a party essential. Be sure you…
Get Recipe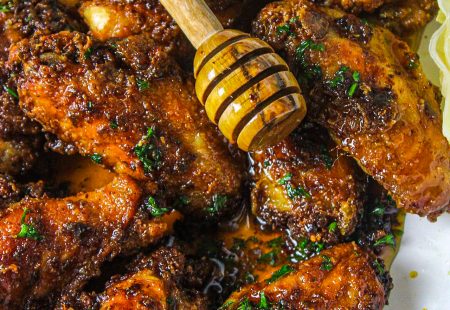 Hot Honey Wings
Try these sweet and zesty Hot Honey Wings by @creoleseoul for a bite of something you…
Get Recipe