Cajun Grapefruit Gin & Tonic
Not only is it refreshing, but this Cajun Grapefruit Gin & Tonic by Michelle Sips & Savors has a kick of flavor that will leave you wondering what took you so long to try it.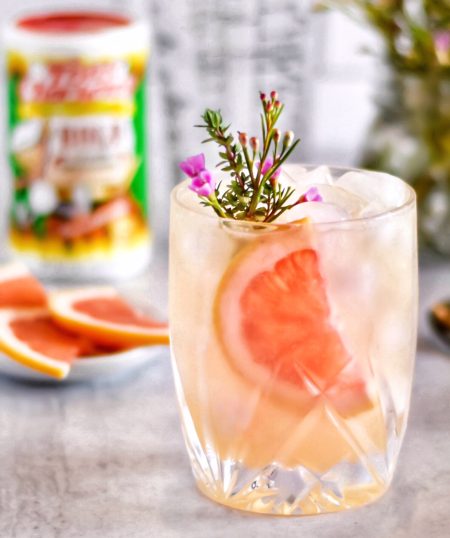 Shop Tony's Flavors In This Recipe
Ingredients
1 Cup Sugar

1-2 Tablespoons Tony's BOLD Creole Seasoning

1 Cup Water

1/2 Ounce BOLD Creole Simple Syrup (Directions Below)

Sprig of Fresh Thyme

1/2 Ounce Gin

1/2 Ounce Fresh Grapefruit Juice

Tonic Water

Fresh Thyme and Grapefruit Slices for Garnish
Directions
Making the BOLD Creole Simple Syrup:
Heat sugar, Tony's BOLD Seasoning and water in a pan. Simmer until sugar and seasoning are dissolved, though seasoning will not entirely dissolve. Strain into glass container. Refrigerate for up to 2 weeks.
Making the Cajun Grapefruit Gin & Tonic:
In a mixing glass, muddle the BOLD Creole Simple Syrup and fresh thyme.
Add in the gin and grapefruit juice.
Fill a glass with ice. Pour the grapefruit mixture over the ice – about 2/3 full. Top off with tonic water.
Garnish with a sprig of thyme and a grapefruit slice. Enjoy!
Join our
family
Bring a little spice to your email inbox with Tony Chachere's Creole Club!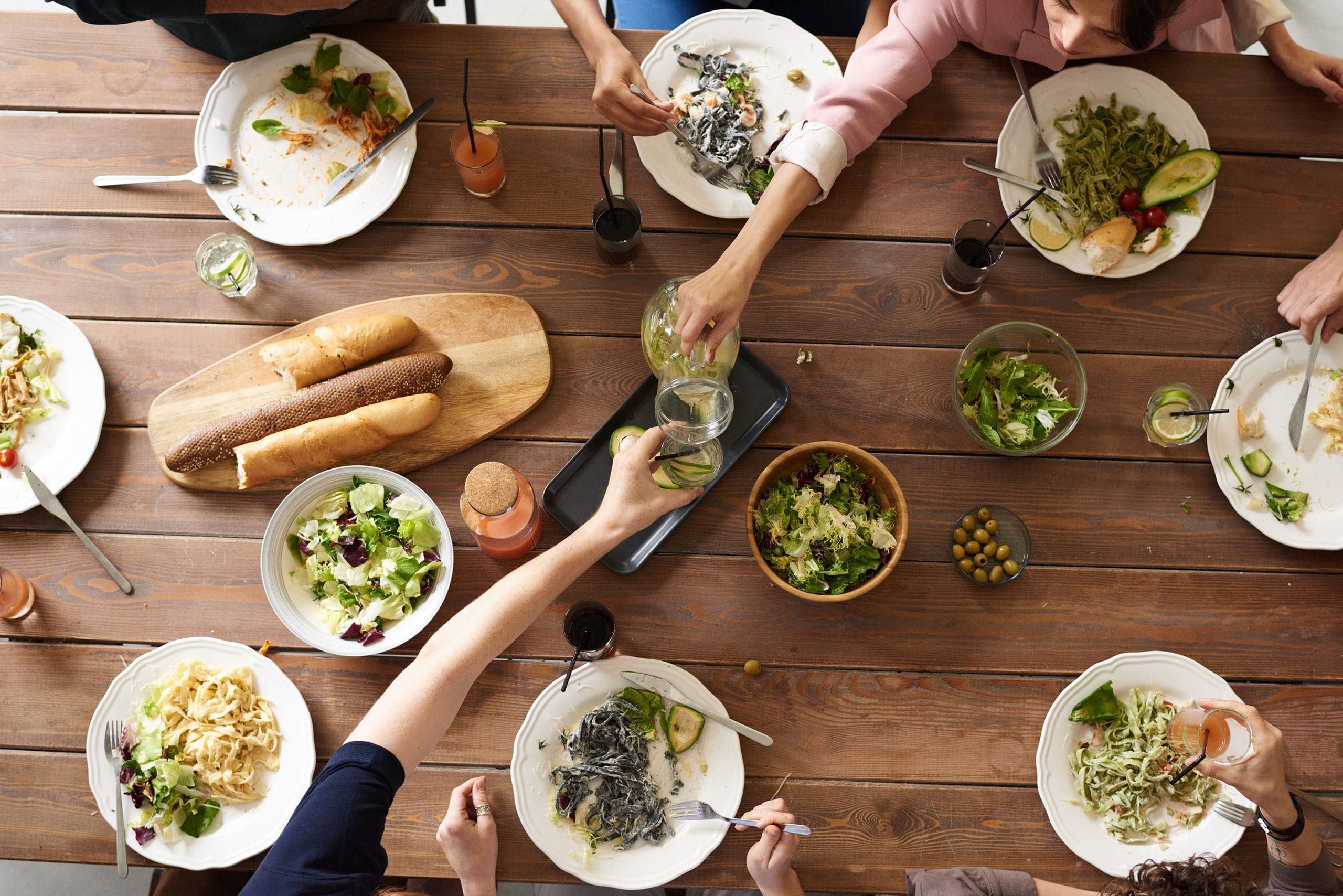 from our
Cajun Country Cookbook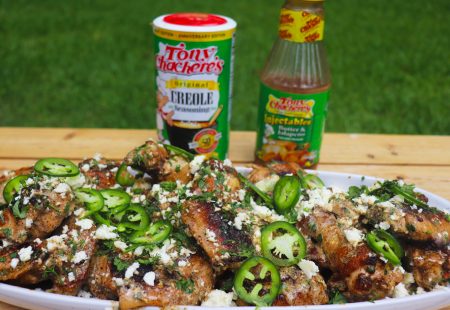 Creole-Elote Style Party Wings
@flychefaldenb takes all of the flavoring of Mexican street corn and turns it into a Creole-style…
Get Recipe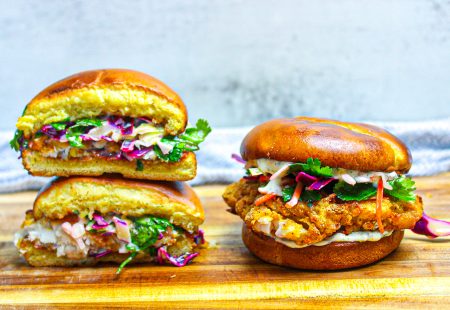 Air Fried Catfish Sandwich
Let the good times roll into your next BBQ or picnic with this Air Fried Catfish…
Get Recipe