These classic lump crab cakes by Chef Ryan André are simple to make and the perfect appetizer for any meal! Filled with amazing sweet, citrus and Creole flavors, the creamy sauce infused in these cakes makes this recipe one you'll make over and over.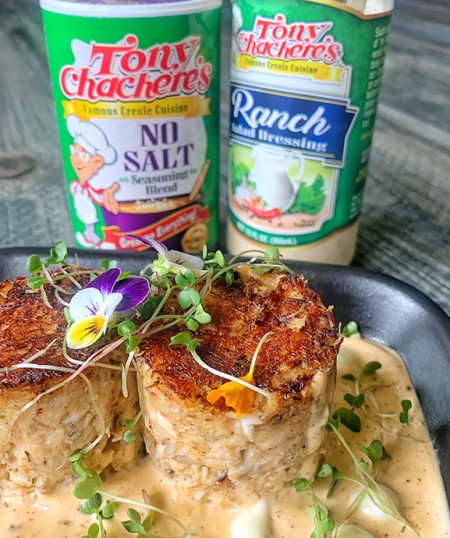 Shop Tony's Flavors In This Recipe
Ingredients
2 Cups Mayonnaise

2 Tablespoons Tony's Creole-Style Ranch Salad Dressing

3 Tablespoons Sriracha

1 Teaspoon Dried Dill

1 Tablespoon Honey

2 Tablespoons Lemon Juice

2 Tablespoons Creole Mustard

1/4 Cup Green Bell Pepper, Minced

2 Teaspoons Tony's No Salt Seasoning

1/2 Teaspoons Tony's Original Creole Seasoning

2 Pounds Lump Crab Meat

Canola Oil for Cooking
Directions
Preheat oven to 375°F.
Mix all ingredients together besides the crab meat and set aside until needed.
Pick through crab meat to remove any unwanted shells and cartilage.
Gently fold 1 1/2 cups of the mixed sauce into the picked crab meat until thoroughly coated.
Preheat skillet over medium heat.
Using a ring mold, fill each mold with crab mix and sauté on each side for 1-2 minutes or until lightly browned.
Place cake on greased cookie sheet and gently remove ring mold.
Continue this process until all crab mix is cooked.
Place cookie sheet in oven and allow to cook for 5-7 minutes or until heated through.
Remove from oven and allow to rest for 2-3 minutes before serving.
While crab cakes are resting, smear some of the remaining sauce on each serving plate and place crab cake in center of plate.
Serve immediately and enjoy!
NOTE:
A ring mold can be purchased from specialty cooking supply stores or online. Also, if you don't have access to a ring mold, cookie or biscuit cutters can be used instead.
Join our
family
Bring a little spice to your email inbox with Tony Chachere's Creole Club!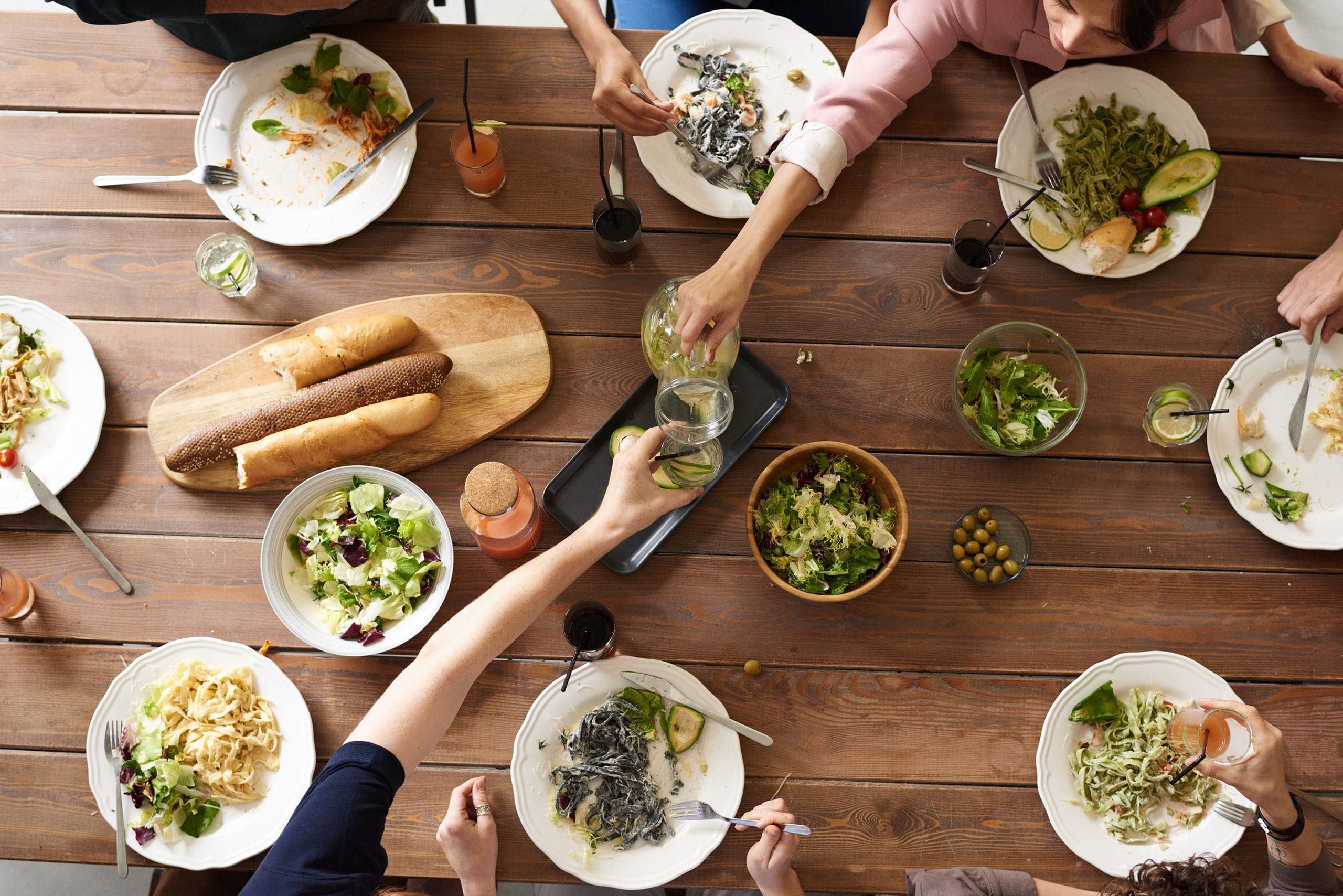 from our
Cajun Country Cookbook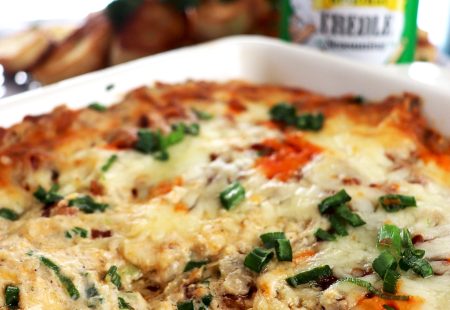 Cajun Boudin Dip
This creamy, cheesy, and dreamy dip recipe by @flychefaldenb is a party essential. Be sure you…
Get Recipe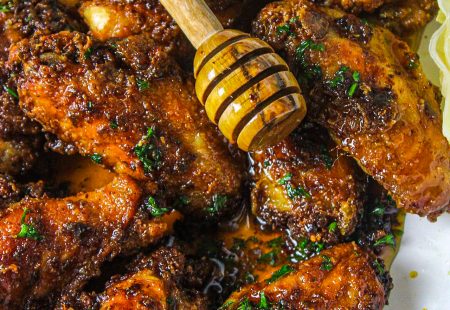 Hot Honey Wings
Try these sweet and zesty Hot Honey Wings by @creoleseoul for a bite of something you…
Get Recipe