Cajun Cordon Bleu with Raspberry Sauce
The popular Chicken Cordon Bleu gets a Cajun twist thanks to Chef Ryan André. With Andouille sausage instead of ham, goat cheese in place of mozzarella, and Creole seasoning to amp up the flavor, this savory and sweet meal is sure to be your new favorite!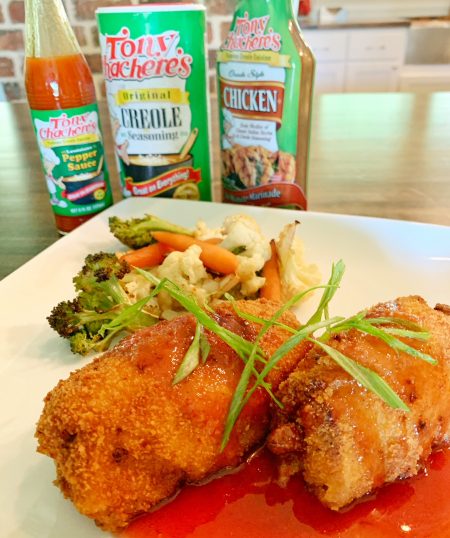 Shop Tony's Flavors In This Recipe
Ingredients
2 Large Chicken Breasts

1/2 Pound Andouille Sausage

1/2 Cup Tony's Chicken Marinade

6 Ounces Garlic and Herb Goat Cheese

2 Eggs

1/2 Cup Milk

1/2 Cup All-Purpose Flour

2 Tablespoons Tony's Original Creole Seasoning

2 Cups Fine Panko Breadcrumbs

Oil for Frying

8 Ounces Raspberry Jam

2 Tablespoons Rice Vinegar

1 Teaspoon Tony's Pepper Sauce
Directions
Making the Chicken:
Place chicken breasts flat on cutting board and cut into 3 slices by running your knife parallel to the cutting board through the chicken, giving you large flat slices.
Using a gallon freezer bag, lightly pound each chicken slice until it reaches to bigger than a 1/4-inch thick.
Place pounded chicken pieces in gallon bag and add Tony's Chicken Marinade.
Be sure to mix around to coat entire chicken pieces evenly and allow to marinate for at least 4-6 hours before cooking (even longer for a more intense flavor).
Cut Andouille sausage into 2-inch x 1/8-inch sticks and set aside.
Lay each pounded chicken slice down placing the wide part away from you and crumble a small amount of goat cheese in the center along with 4-5 pieces of sausage.
Grab small end and begin to roll chicken breast towards the wide end at the top, making sure it's tight and closed.
Place toothpicks through it to hold it shut for remainder of cooking process. Continue this process until all are complete.
Preheat oil and oven each to 350°F.
Mix together egg and milk and set aside.
Blend all-purpose flour with 1 tablespoon of Tony's Original Creole Seasoning and set aside.
Blend panko with remaining 1 tablespoon of Tony's Original Creole Seasoning and set aside.
To bread chicken, coat in flour mixture evenly and shake off excess flour. Set on a pan and allow flour to coat chicken for 5-10 minutes before continuing. Then dredge chicken in egg wash and then in panko mixture making sure to coat evenly.
Place chicken in hot oil and allow to cook for 2-3 minutes on each side until golden brown.
Place finished chicken pieces on baking sheet and place in oven when all pieces have been fried.
Cook for an additional 10-12 minutes or until a meat thermometer reads 165°F.
Remove from oven and place chicken pieces on a plate lined with paper towels to catch any excess grease.
Remove toothpicks and serve with Raspberry Sauce.
Making the Raspberry Sauce:
Place raspberry jam, rice vinegar and Tony's Pepper Sauce in a saucepan and bring to a simmer.
Allow to simmer for 7-10 minutes or until slightly thickened.
Serve with chicken pieces and enjoy!
Join our
family
Bring a little spice to your email inbox with Tony Chachere's Creole Club!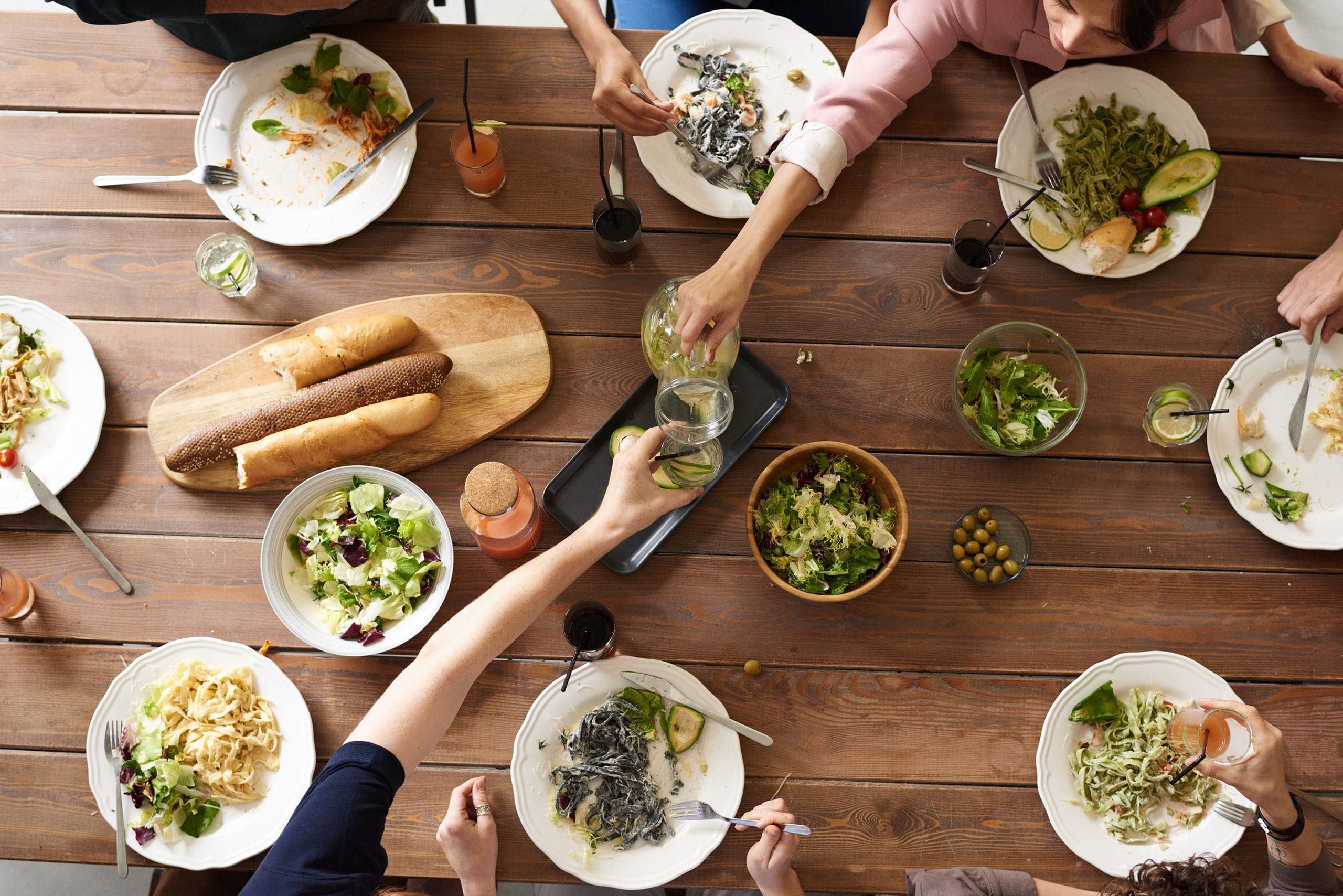 from our
Cajun Country Cookbook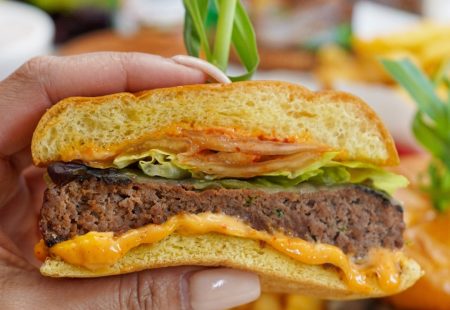 Korean BBQ-Style Hamburgers
Asian-Cajun fusion takes this burger game to a whole new level! Viet Home Cooking creates an…
Get Recipe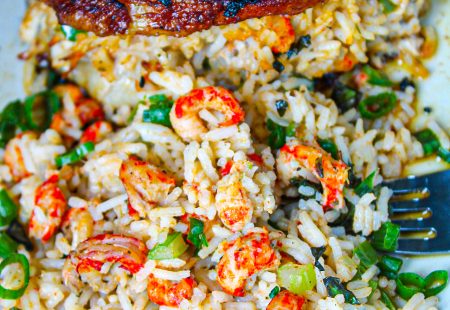 Crawfish Rice-Stuffed Pork Chops
This simple one-skillet meal by Creole Soul is full of tasty rice and crawfish tails all…
Get Recipe