Cajun Chicken Pasta in a Spicy Garlic Tomato Sauce
Tie in this warm and comforting chicken and pasta recipe into your weekly meal routine. This Cajun Chicken Pasta in a Spicy Garlic Tomato Sauce by Eat For Cheap is the perfect date-night meal, with just the right amount of heat and is sure to impress.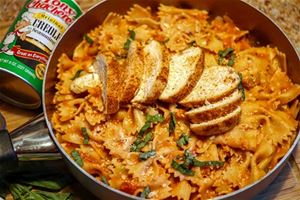 Shop Tony's Flavors In This Recipe
Ingredients
1 Pound Bow Tie Pasta

2 Chicken Breasts

Tony's Original Creole Seasoning (Approximately 1 Tablespoon, Adjust to Taste)

1 Tablespoon Butter

2 Tablespoons Olive Oil

4 Cloves Minced Garlic

Half of a Large Yellow Onion, Diced

1 Can (28 Ounces) Crushed Tomatoes

2 Teaspoons Crushed Red Pepper Flakes (Adjust to Taste)

1/2 Teaspoon Dried Oregano

1 Teaspoon Dried Basil

2 Bay Leaves

1/2 Cup Heavy Cream

1/2 Cup Grated Parmesan (More for Garnish)

Fresh Basil for Garnish (Optional)
Directions
In a large pot of boiling water, cook pasta according to box instructions. Once pasta is done, stir in butter and set aside.
Heat olive oil in a large skillet over medium-high heat. Season your chicken breast freely with the Tony's Original Creole Seasoning. Cook chicken for approximately 5 minutes per side (or until internal temperature reaches 165°F). Set chicken aside and remove any brown bits left in the pan.
In the same pan, cook the onions for approximately 3 minutes (you want them to be soft and translucent). Add the garlic and red pepper flakes, and cook for another minute. Add tomato paste, and stir to combine.
Add in crushed tomatoes, oregano, basil, bay leaves and Tony's Original Creole Seasoning. Stir to combine. Bring to a boil and reduce heat. Simmer for about 10-15 minutes, stirring occasionally.
Taste the sauce and add additional Tony's Original Creole Seasoning as needed. Carefully remove bay leaves with a fork and discard. Reduce heat and stir in heavy cream. Add cooked pasta, sliced chicken and Parmesan. Stir until everything is combined.
Top with fresh basil, chili flakes and Parmesan. Enjoy!
Join our
family
Bring a little spice to your email inbox with Tony Chachere's Creole Club!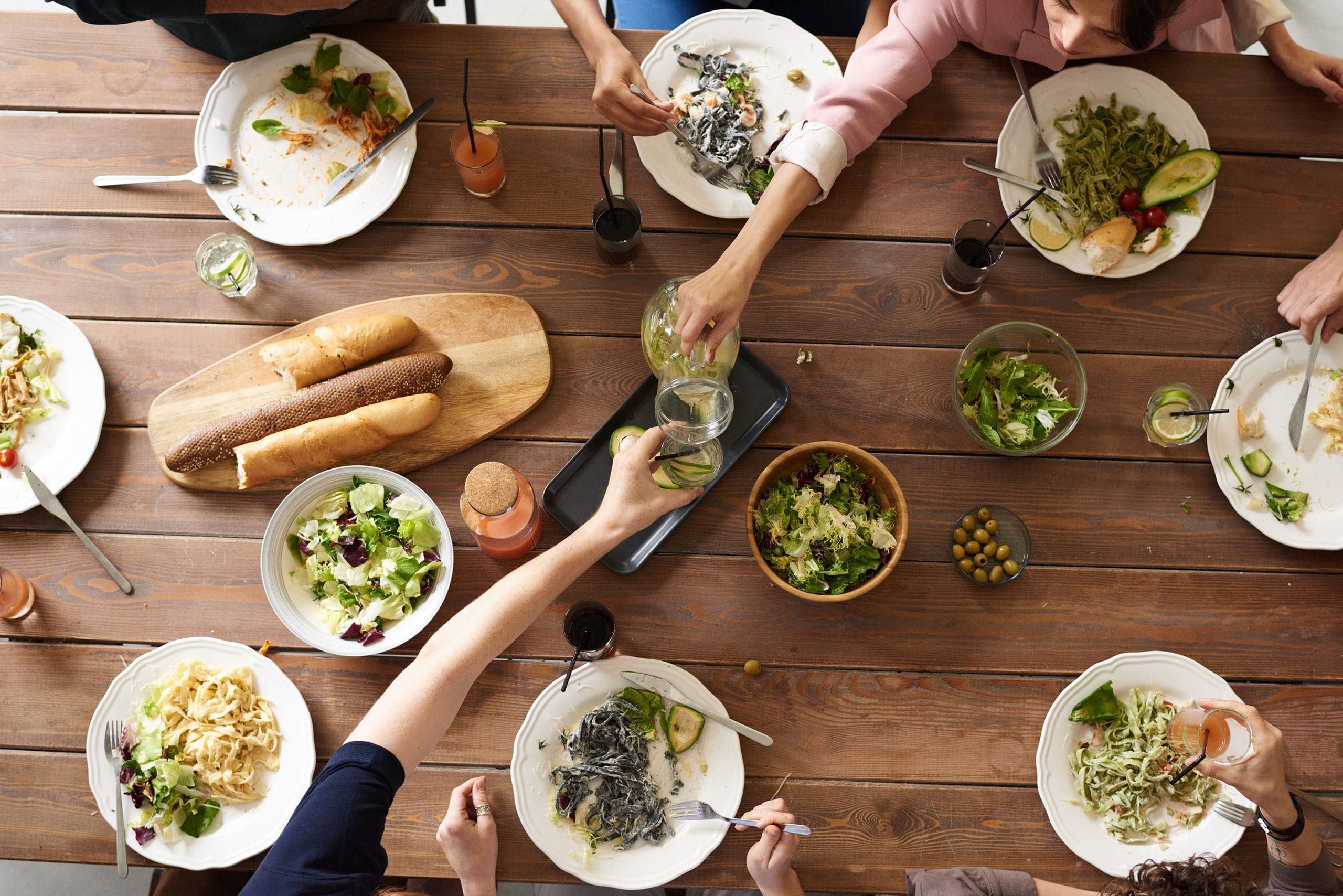 from our
Cajun Country Cookbook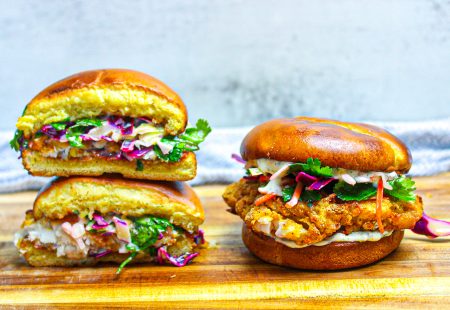 Air Fried Catfish Sandwich
Let the good times roll into your next BBQ or picnic with this Air Fried Catfish…
Get Recipe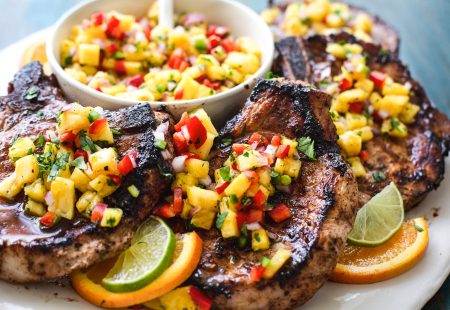 Jerk-Inspired Pork Chops with Pineapple Salsa
Grilling season is here and a delicious pork chop is hard to beat. This Jerk-Inspired Pork…
Get Recipe