@MandaJessPanda puts a Cajun twist on a traditional Greek gyro, making it one of the most flavorful bites you'll soon crave.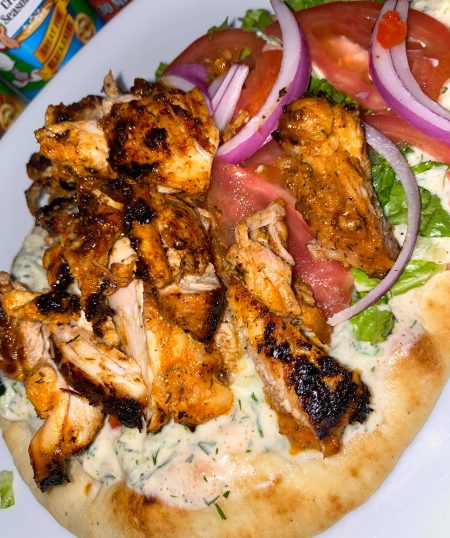 Shop Tony's Flavors In This Recipe
Ingredients
5 Boneless, Skinless Chicken Thighs, Fat Removed

2 Teaspoons Tony's Spice N' Herbs Seasoning, or to Taste – Optional for Additional Flavor

3 Teaspoons Tony's 30-Minute Chicken Marinade

1 Tablespoon Olive Oil

1 1/2 Tablespoons Fresh Lemon Juice

2 Teaspoons Tomato Paste

1 1/2 Tablespoons Greek Yogurt

5 Cloves Garlic, Minced

2 Tablespoons Onion, Minced

2 Teaspoons Garlic Powder

1 Teaspoon Dill Weed

1 Teaspoon Tony's BOLD Creole Seasoning, or to Taste

3/4 Cup Greek Yogurt

3/4 Cup Cucumber, Shredded or Diced

2 Tablespoons Lemon Juice

1 Teaspoon Olive Oil

1 Tablespoon Fresh Dill Weed

4 Cloves Garlic, Minced

4 Gyro Wraps or Naan Bread

Preferred Veggies: Lettuce, Tomato, Red Pepper and Red Onion
Directions
In a large bowl, combine chicken thighs, Tony's Spice N' Herbs, Tony's Chicken Marinade, 1 tablespoon olive oil, 1 1/2 tablespoons lemon juice, 2 teaspoons tomato paste, 1 1/2 tablespoons Greek yogurt, 5 cloves garlic, 2 tablespoons minced onion, 2 teaspoons garlic powder and 1 teaspoon dill weed. Combine well and let chicken marinate for at least 30 minutes, longer for a more intense flavor.
Drizzle a large pan or skillet with extra virgin olive oil and bring pan to medium-high heat. Once hot, add in half of the chicken thighs (if you add them all at once, they won't brown as well). Cook chicken for about 7 minutes on each side or until fully cooked. Repeat with the rest of the chicken thighs. Let chicken sit for 5 minutes before cutting into slices or cubes.
To make the Tzatziki sauce, combine Tony's BOLD Seasoning, 3/4 cup Greek yogurt, 3/4 cup cucumber, 2 tablespoons lemon juice, 1 teaspoon olive oil, 1 tablespoon dill weed and 4 cloves garlic.
Assemble the gyros by laying out the wraps and adding the sauce, veggies and chicken. Enjoy!
Join our
family
Bring a little spice to your email inbox with Tony Chachere's Creole Club!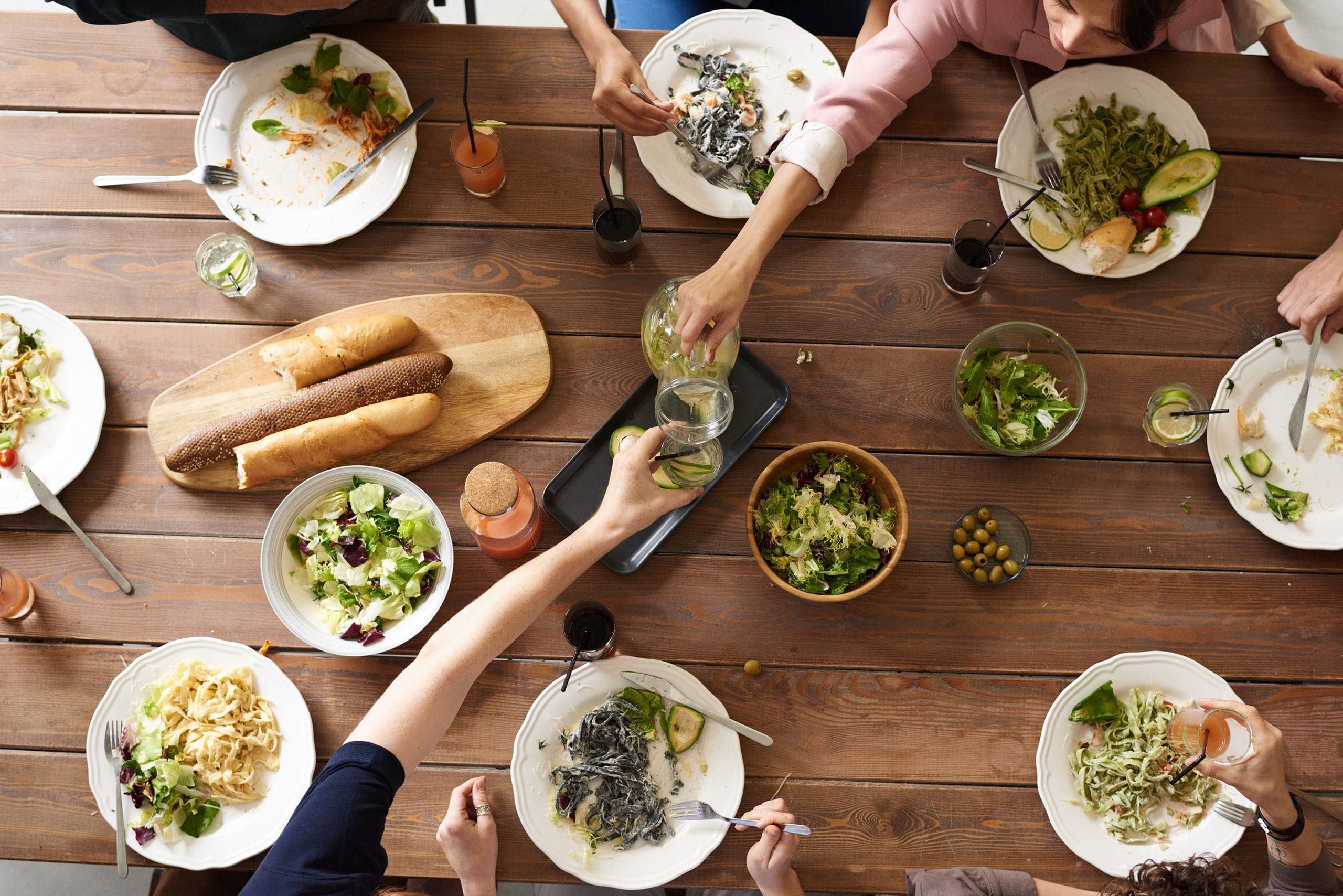 from our
Cajun Country Cookbook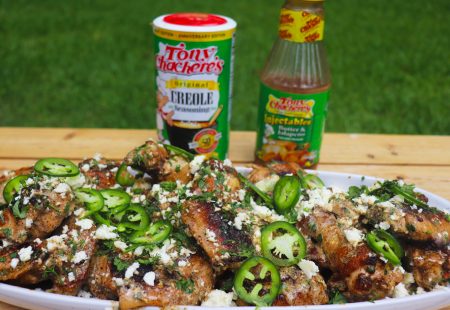 Creole-Elote Style Party Wings
@flychefaldenb takes all of the flavoring of Mexican street corn and turns it into a Creole-style…
Get Recipe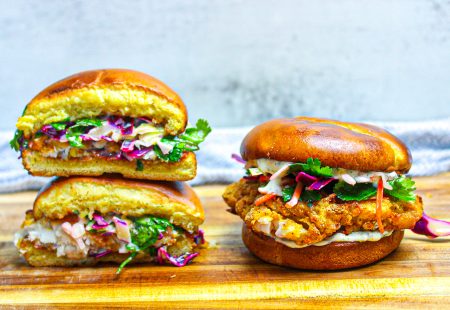 Air Fried Catfish Sandwich
Let the good times roll into your next BBQ or picnic with this Air Fried Catfish…
Get Recipe