Cajun Cheesy Potato Casserole with Andouille Sausage
This Cajun-style potato casserole by Joyous Apron is rich, creamy, cheesy, and filled with the bold and zesty Creole flavors of Tony's. Not only is this dish delicious and super easy to make, it's also budget-friendly and a great way to feed the entire family for a couple of days.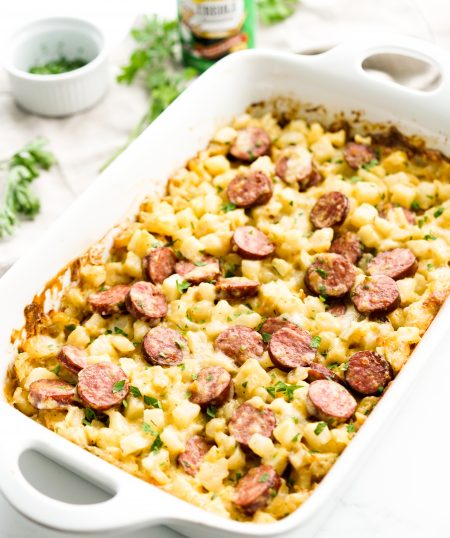 Shop Tony's Flavors In This Recipe
Ingredients
2 Pounds Frozen Diced Hash Brown Potatoes

10.5 Ounces Cream of Chicken Soup

1 Cup Sour Cream

2 Teaspoons Tony's Original Creole Seasoning (Can Substitute with Another Tony's Seasoning for Different Flavor or Heat Preference)

1 Cup Mozzarella Cheese, Shredded

1 Cup Cheddar Cheese, Shredded

12 Ounces Smoked Andouille Sausage, Sliced

1 Teaspoon Cooking Oil

1 Tablespoon Parsley, Chopped
Directions
Preheat oven to 350°F.
In a large bowl, combine hash brown potatoes, cream of chicken soup, sour cream, Tony's Original Creole Seasoning, mozzarella cheese and cheddar cheese. Mix well.
Add smoked andouille sausage to the potato mixture and combine.
Grease as 9×13-inch rectangular casserole dish with cooking oil, then add potato and sausage mixture. Spread out to cover dish.
Bake for 1 hour, or until potatoes are soft.
Garnish with parsley. Serve and enjoy!
NOTES:
Tony Chachere's Original Creole Seasoning can be substituted with other Tony's seasonings depending on your flavor and heat preference, such as No Salt, BOLD, More Spice or Spice N' Herbs.
Join our
family
Bring a little spice to your email inbox with Tony Chachere's Creole Club!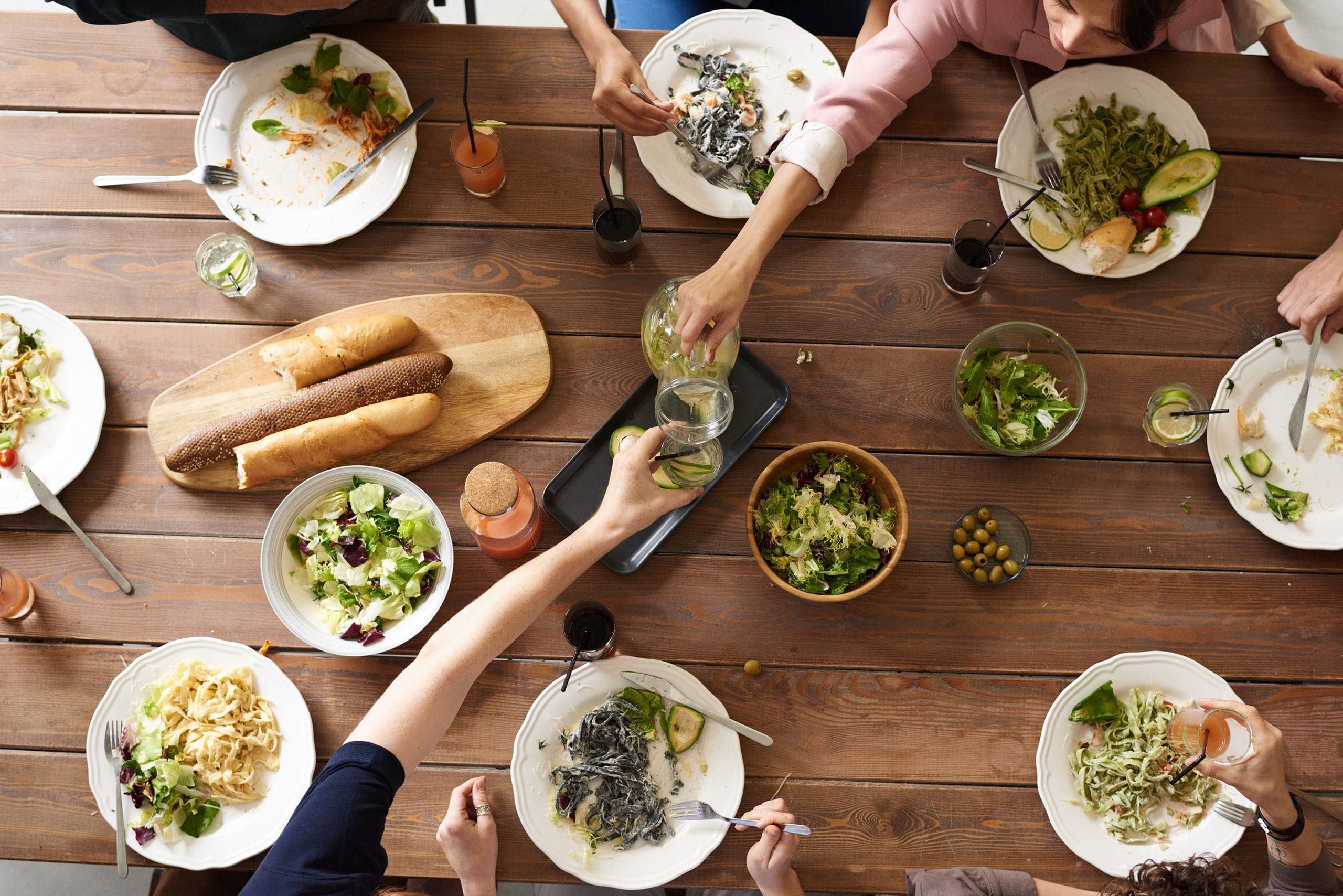 from our
Cajun Country Cookbook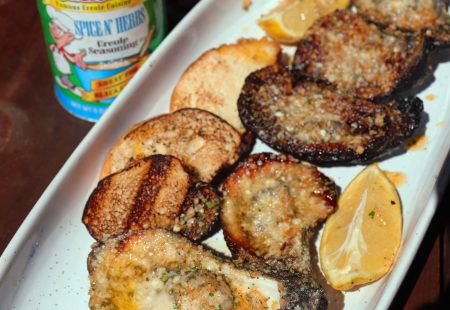 Chargrilled Oysters
Seafood and summer are a match made in heaven and @flychefaldenb knows how to fire up…
Get Recipe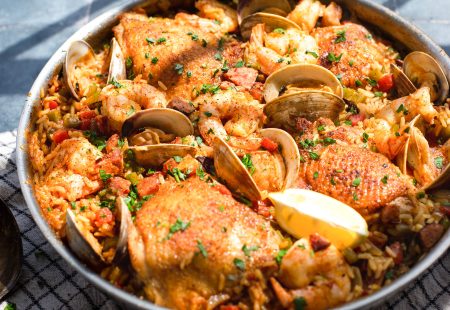 Easy Cajun Paella
This comforting and delicious paella is a Cajun twist on the traditional, thanks to Tony's Spanish…
Get Recipe