Cajun Beef Tenderloin with Remoulade
Bursting with flavor and perfect for serving up at any holiday dinner, this Cajun Beef Tenderloin with Remoulade by My Diary of Us is seasoned inside and out and seared to perfection giving it that amazing crust. Serve it along with remoulade for even more flavor!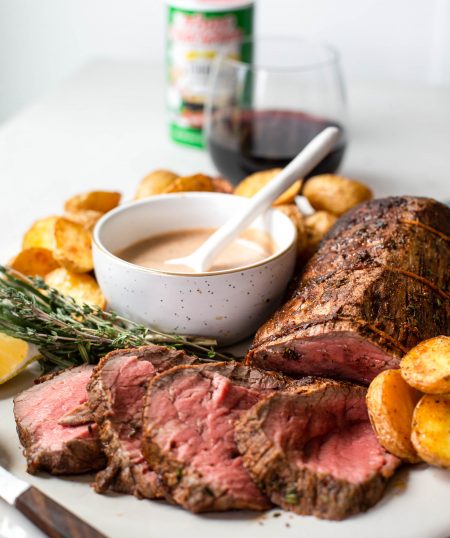 Shop Tony's Flavors In This Recipe
Ingredients
1 Beef Tenderloin Roast (3 Pounds)

1 Bottle Tony's Creole-Style Butter Marinade

2 Tablespoons Tony's Original Creole Seasoning

1 Tablespoon Fresh Rosemary, Finely Chopped

1 Tablespoon Fresh Thyme, Finely Chopped

1 Tablespoon Avocado Oil

2 Tablespoons Mayonnaise

2 Tablespoons Ketchup

2 Tablespoons Horseradish

2 Tablespoons Creole Coarse Mustard

1 Teaspoon Tony's Original Creole Seasoning

1 Tablespoon Worcestershire Sauce

1 Tablespoon Lemon Juice
Directions
Making the Tenderloin:
Preheat oven to 450°F.
Set tenderloin out at room temperature for at least 30 minutes.
Inject the inside of the tenderloin with Tony's Butter Marinade in several spots throughout the tenderloin.
Mix Tony's Original Creole Seasoning, rosemary and thyme together in a bowl.
Rub the mixture on all sides of the tenderloin.
Heat a large cast iron skillet over high heat and add oil when hot.
Sear the tenderloin on all sides for about 2-3 minutes per side until a nice crust forms.
Place the tenderloin onto a roasting pan or a pan lined with a baking rack to allow for air flow all around the tenderloin during cooking.
Roast the tenderloin for 10-15 minutes until inside temperature is 125°F for rare and 130°F – 135°F for medium-rare doneness.
Make the remoulade while the tenderloin cooks by whisking together mayonnaise, ketchup, horseradish, mustard, Tony's Original Creole Seasoning, Worcestershire sauce and lemon juice. Set aside.
Take the tenderloin out of the oven and let it rest for at least 10 minutes before slicing.
Serve with remoulade and roasted potatoes or vegetables.
Making the Roasted Potatoes (Optional):
Toss the potatoes – cut into preferred slices or pieces) with 2 tablespoons avocado oil and 1 tablespoon Tony's Original Creole Seasoning. Make sure the potatoes are coated.
Spread potatoes evenly on a baking sheet and bake at 425°F for 35 minutes until golden.
Join our
family
Bring a little spice to your email inbox with Tony Chachere's Creole Club!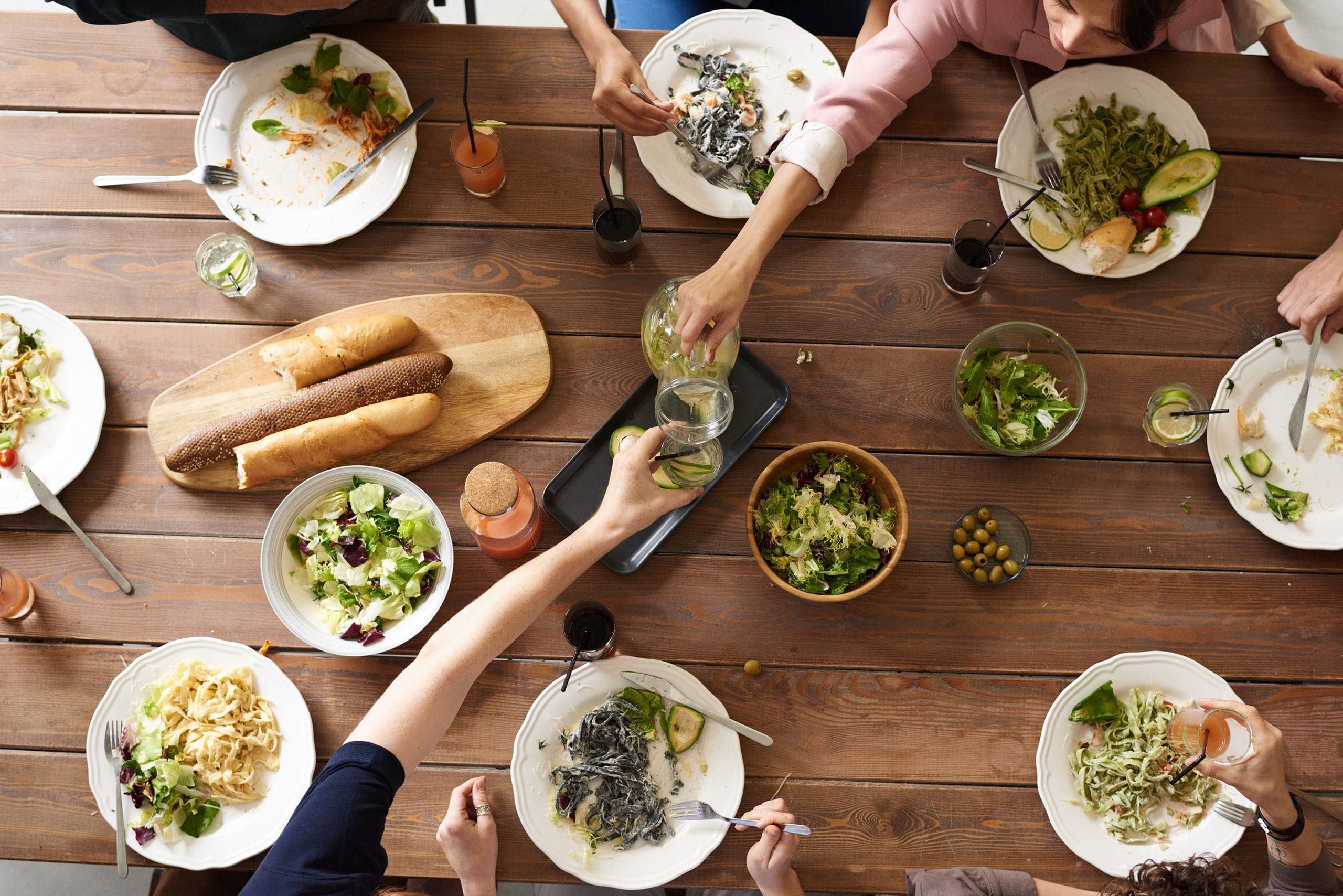 from our
Cajun Country Cookbook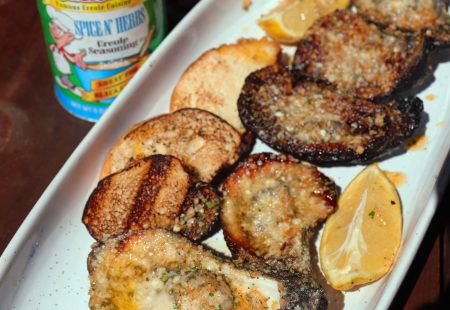 Chargrilled Oysters
Seafood and summer are a match made in heaven and @flychefaldenb knows how to fire up…
Get Recipe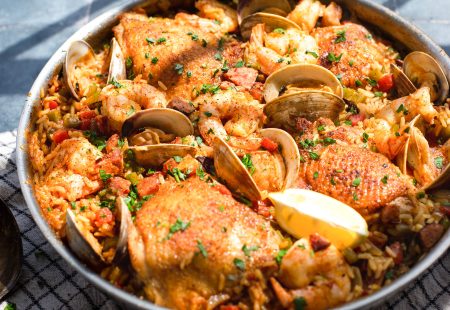 Easy Cajun Paella
This comforting and delicious paella is a Cajun twist on the traditional, thanks to Tony's Spanish…
Get Recipe