This Buffalo Chicken Salad is so refreshing and tasty that you will crave it for lunch and dinner, thanks to My Diary of Us.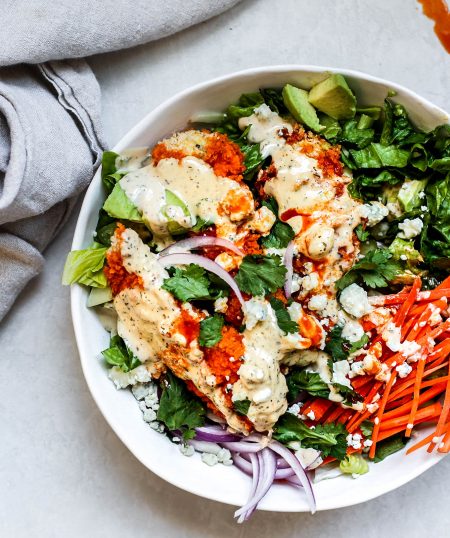 Shop Tony's Flavors In This Recipe
Ingredients
1 Pound Chicken Tenders

2 Cups Panko Bread Crumbs

1 Cup Flour

1 1/2 Teaspoons Tony's Original Creole Seasoning

1 Cup Hot Sauce

2 Tablespoons Butter

1/4 Teaspoon Worcestershire Sauce

1 Tablespoon Fresh Lemon Juice

Romaine Lettuce

Iceberg Lettuce

Shredded Carrots

Red Onion

Sliced Celery

Avocado

Blue Cheese Crumbles

Cilantro

Tony's Creole-Style Ranch Salad Dressing
Directions
Preheat oven to 375°F..
Arrange three bowls: one with flour, one with eggs and one with panko bread crumbs and Tony's Original Creole Seasoning.
Dip chicken into flour, then into the eggs, and then into the panko bread crumbs to complete coat.
Layer on a baking sheet that has a cooling rack and then bake for 15-20 minutes until the chicken has been cooked through.
Switch oven to broil for the last two minutes of cooking if needed for extra browning.
While chicken cooks, make the buffalo sauce by combining hot sauce, butter, lemon juice, and Worcestershire sauce in a small saucepan over medium heat and whisk until butter is melted and all is combined. Turn off heat.
Arrange lettuces, carrots, red onion, celery, avocado, blue cheese and cilantro in a bowl.
Take chicken out of the oven and coat with buffalo sauce and then place onto the salad.
Drizzle liberally with Tony's Ranch Dressing and serve immediately.
Join our
family
Bring a little spice to your email inbox with Tony Chachere's Creole Club!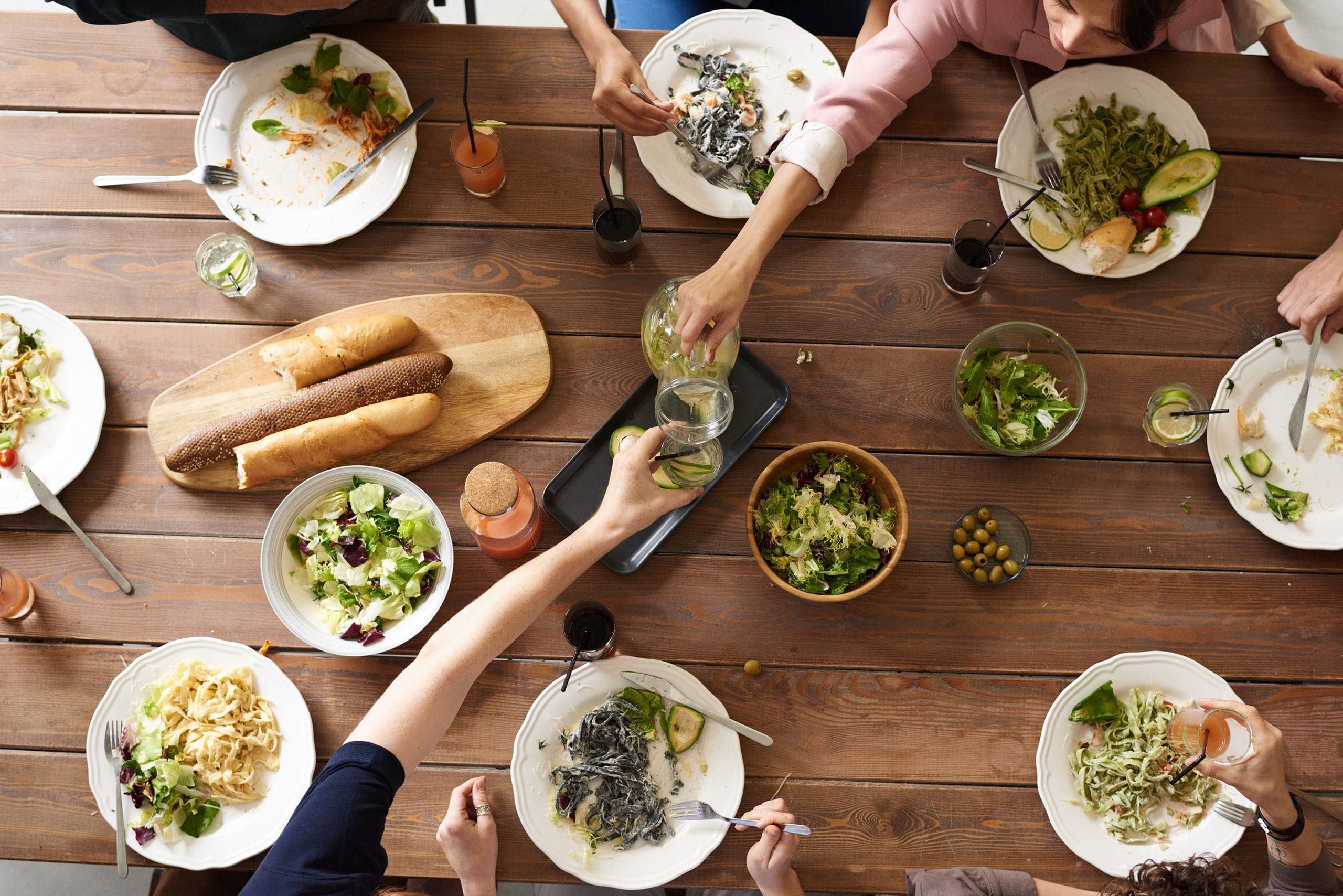 from our
Cajun Country Cookbook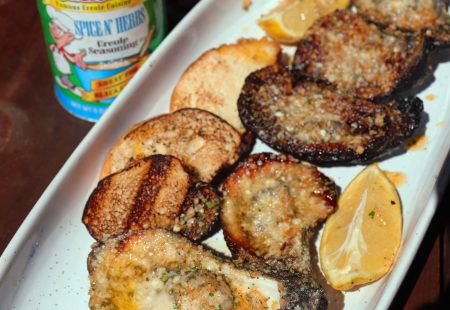 Chargrilled Oysters
Seafood and summer are a match made in heaven and @flychefaldenb knows how to fire up…
Get Recipe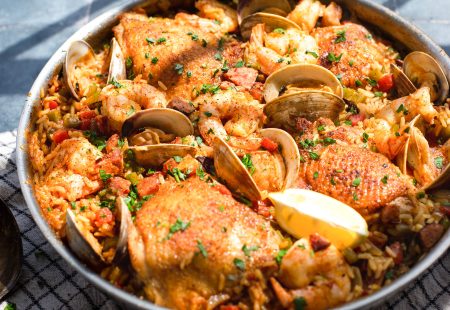 Easy Cajun Paella
This comforting and delicious paella is a Cajun twist on the traditional, thanks to Tony's Spanish…
Get Recipe