Brisket Tacos with Pineapple Guacamole
Brisket and tacos … what could be better?!? Cuisine Noir's Chef J. Jackson's brisket is seasoned with Tony's Original Creole Seasoning until it is fork-tender and falls apart. It's then shredded and added to soft tortillas or hard taco shells, or both, that are topped with lettuce, a little cheese and homemade pineapple guacamole.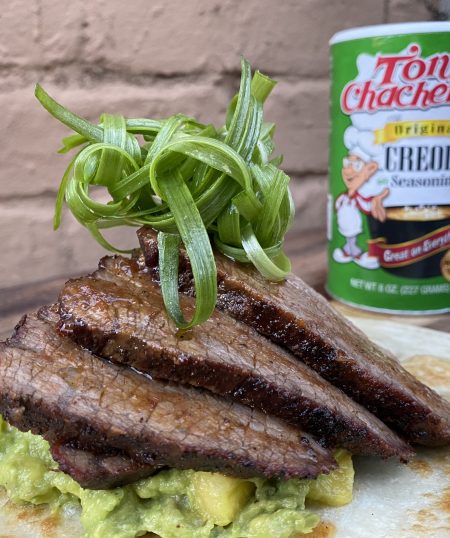 Shop Tony's Flavors In This Recipe
Ingredients
3 Pound Brisket

2 Ounces Dried Porcini Mushrooms

1 1/2 Cups Boiling Water

1/4 Cup Olive Oil

3 Tablespoons Tony's Original Creole Seasoning

3 Cloves Garlic, Peeled and Halved

2 Bay Leaves

1 Yellow Onion, Thinly Sliced

1 Rosemary Sprig

1/2 Cup Tomato Paste

1/2 Cup Red Wine

2 Cups Chicken Stock

Parsley, Chopped for Garnish

Corn or Flour Tortillas, for Serving

2 Ripe Avocados, Halved, Seeded, Peeled & Diced

2 Slices of Fresh Pineapple

1 Small Tomato, Diced

1 Tablespoon Fresh Cilantro or Parsley

2 Cloves Garlic, Minced

2 Tablespoons Green Onion, Chopped

1/2 Juice of a Lemon

1/2 Juice of a Lime

Tony's Original Creole Seasoning, to Taste
Directions
Preheat oven to 250°F.
In a large Dutch oven, heat the olive oil over medium-high heat. Season the brisket with Tony's Original Creole Seasoning. Sear the brisket, flipping once, until golden brown, 4-5 minutes per side. Transfer the brisket to a plate.
Add garlic, bay leaves, onion and rosemary to the pan, and cook until the onions are translucent, 8-10 minutes. Add the tomato paste and cook, stirring constantly, until caramelized, 2 minutes.
Add the wine and bring to a simmer. Cook until the liquid has nearly completely evaporated, about 10 minutes. Add the chicken stock and the brisket back to the pan and bring to a boil. Cover the pot and transfer to the oven. Bake, flipping the brisket once halfway through cooking, until tender when pierced with a fork, 2 1/2 – 3 hours.
For the guacamole, lightly coat a grill pan with cooking spray. Heat grill pan over medium heat. Add pineapple slices and cook 3-4 minutes on each side until heated through and has golden grill marks. Fine chip pineapple.
In a medium bowl, combine all guacamole ingredients, mash and stir to the consistency you want, seasoning with Tony's Original Creole Seasoning as desired.
Place the pot back on the stove and transfer the brisket to a cutting board. Bring the cooking liquid to a boil and reduce until thickened, 25-30 minutes. Meanwhile, let the brisket cool for 10 minutes, then thinly slice it against the grain. Once the cooking liquid is reduced, add the sliced brisket back to the pot to warm through.
Heat the tortillas in a dry skillet or in the microwave. Serve the brisket on the tortillas with drizzle with the reserved sauce and topped with pineapple guacamole.
Join our
family
Bring a little spice to your email inbox with Tony Chachere's Creole Club!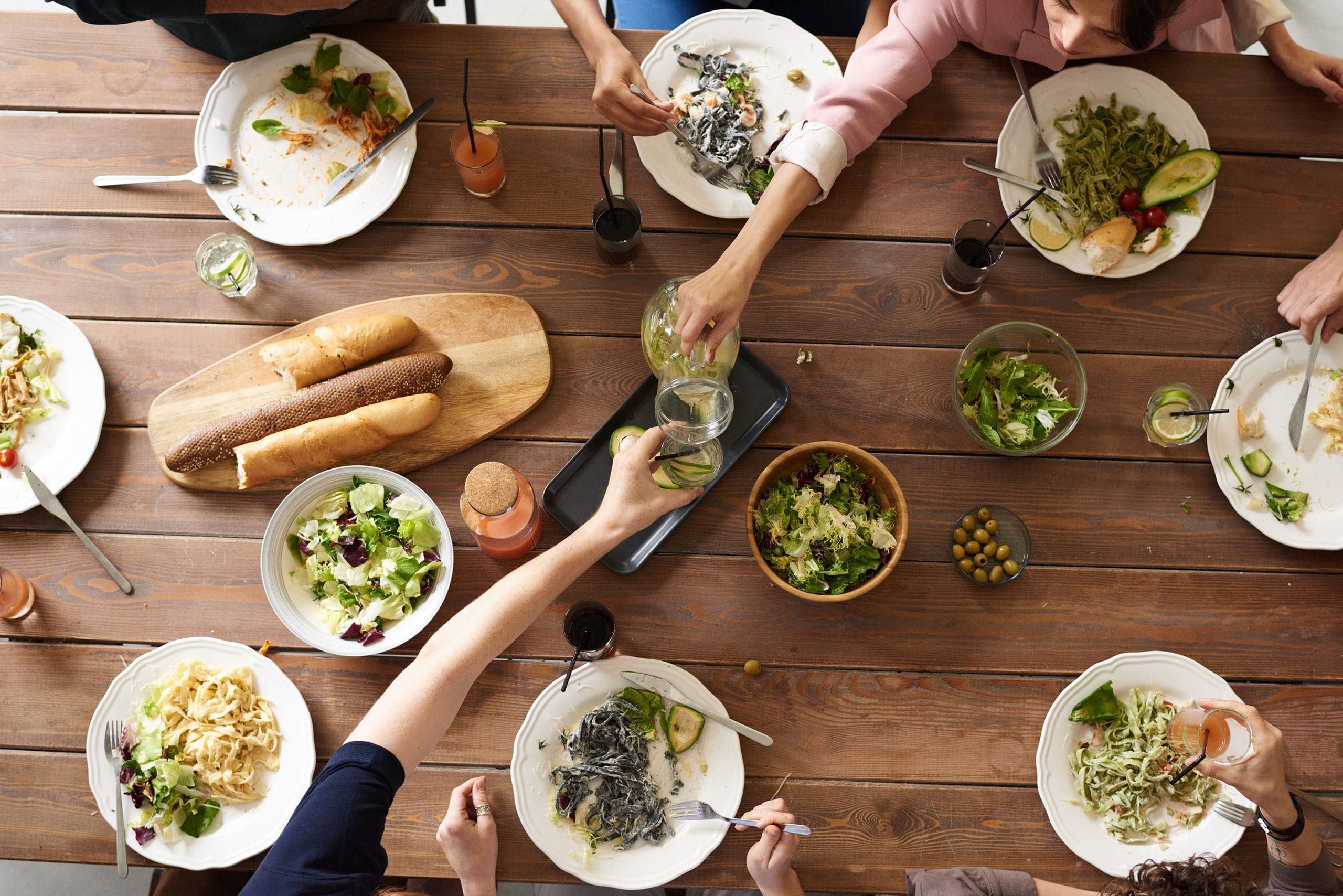 from our
Cajun Country Cookbook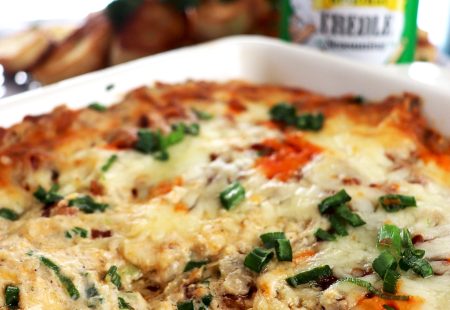 Cajun Boudin Dip
This creamy, cheesy, and dreamy dip recipe by @flychefaldenb is a party essential. Be sure you…
Get Recipe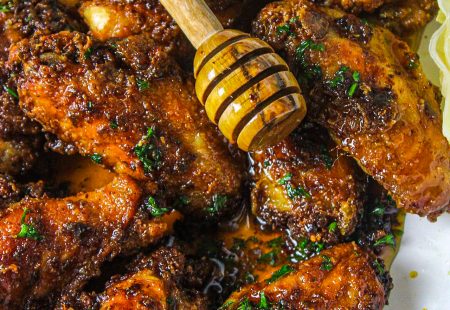 Hot Honey Wings
Try these sweet and zesty Hot Honey Wings by @creoleseoul for a bite of something you…
Get Recipe