Blackened Catfish with Crawfish Étouffée
The decadent flavors of lemon, herbs and Creole spice make this Blackened Catfish with Crawfish Étouffée by Creole For The Soul the dish you will turn to for any special meal.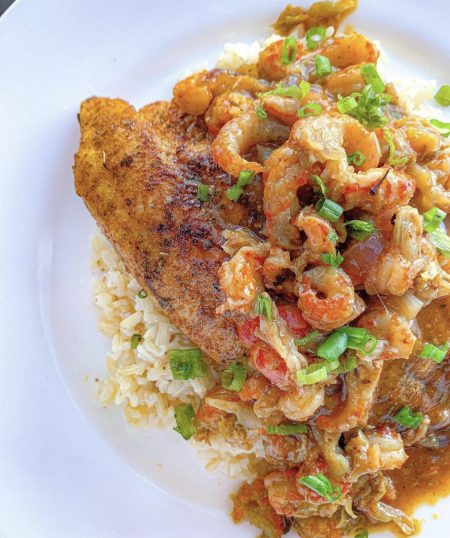 Shop Tony's Flavors In This Recipe
Ingredients
4 Catfish Fillets

Extra Virgin Olive Oil

Juice of 1 Lemon

2 Tablespoons Paprika

2 Teaspoons Tony's Original Creole Seasoning

1 Teaspoon Garlic Powder

1 Teaspoon Onion Powder

1 Teaspoon Dried Thyme

1 Teaspoon Dried Oregano

1/2 Stick Unsalted Butter

1/4 Cup All-Purpose Flour

1 Cup Onion, Diced

1/2 Cup Green Bell Pepper, Diced

1/4 Cup Celery, Diced

2 Teaspoons Garlic, Minced

2 Cups Seafood or Chicken Stock/Broth

1/4 Teaspoon Tony's Original Creole Seasoning

1 Pound Crawfish Tails

1/8 Cup Green Onion, Sliced

1 1/2 Cups White or Brown Rice

3 Cups Water
Directions
Bring your catfish fillets to room temperature and coat on both sides with olive oil.
Combine all seasonings (paprika, Tony's Original Creole Seasoning, garlic powder, onion powder, thyme, and oregano) and rub over both sides of the fillets.
Heat skillet on medium-high heat and melt 1/4 cup of butter.
Working in batches of two fillets, cook catfish on both sides for 5-8 minutes each.
Cut up your Holy Trinity (onion, bell pepper and celery) and set aside.
In your skillet, add the remaining butter and flour and stir until browned. Add in the Holy Trinity and garlic, and sauté.
Next, add in broth and crawfish tails, and bring to a boil; bring to a low simmer and cover for 10 minutes. Finish with a squeeze of lemon.
Boil rice and scoop one cup of the cooked rice onto a plate, followed by one fillet and top with étouffée. Finish with chopped green onions.
Join our
family
Bring a little spice to your email inbox with Tony Chachere's Creole Club!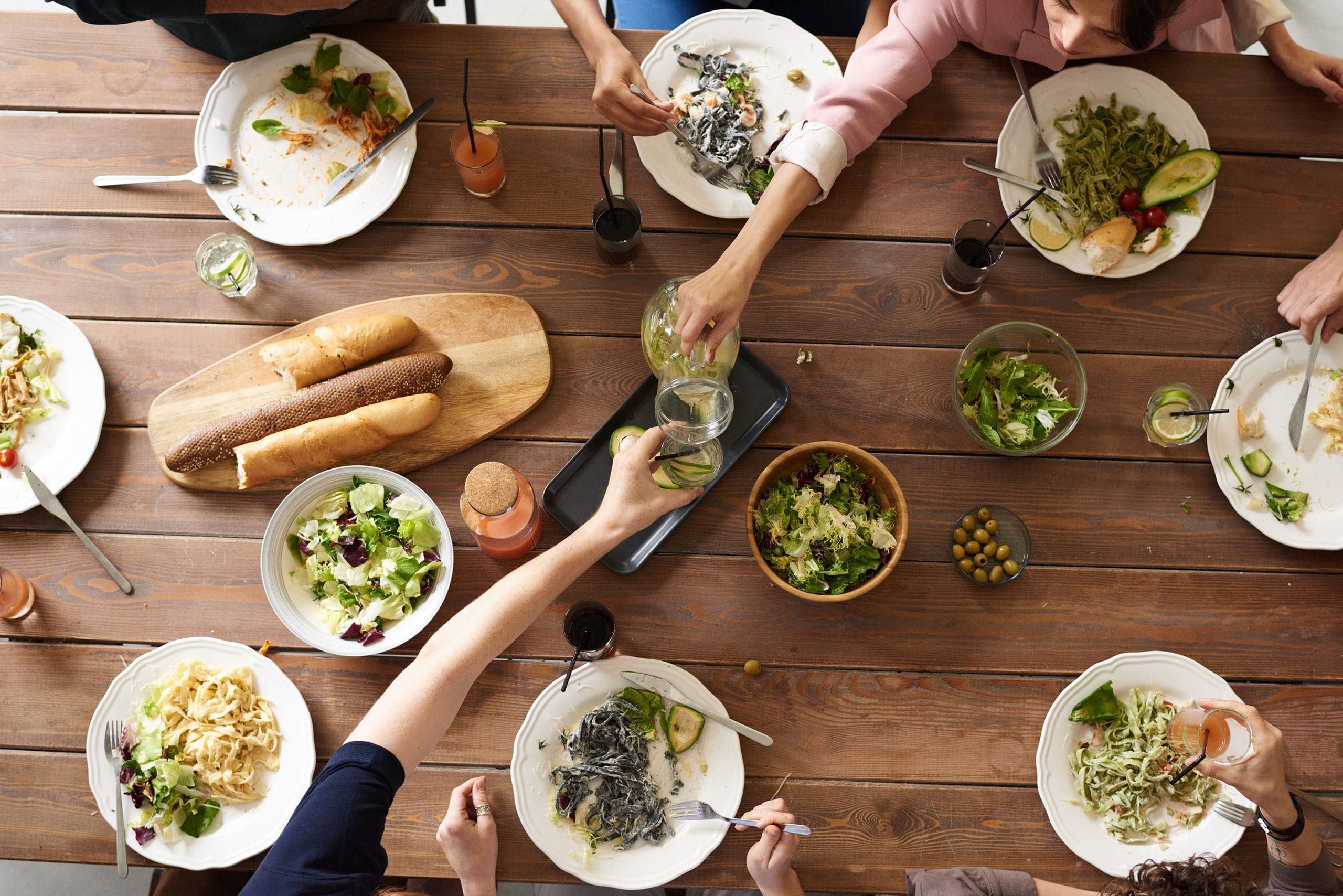 from our
Cajun Country Cookbook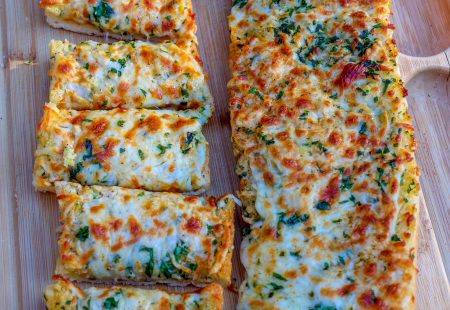 Seafood Boil Garlic Bread
Creamy, crunchy, and creole! The way @flychefaldenb just put all other garlic bread to shame with…
Get Recipe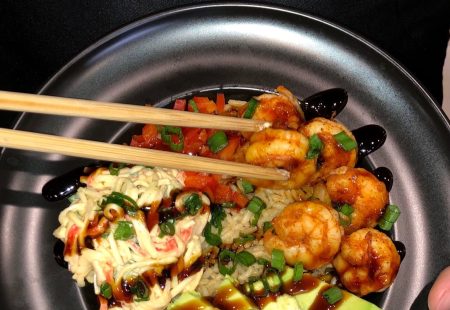 Creole Poke Bowls
We love how @capt.cooking gave this fan-favorite a creole twist! These Creole Poke Bowls are bold,…
Get Recipe