Air Fried Spinach Stuffed Turkey
Stuffed turkey breast by @flychefaldenb may seem intimidating but it doesn't have to be! It is easier and faster to make than ever before thanks to the air fryer. Spinach stuffed turkey breasts are low carb and so delicious!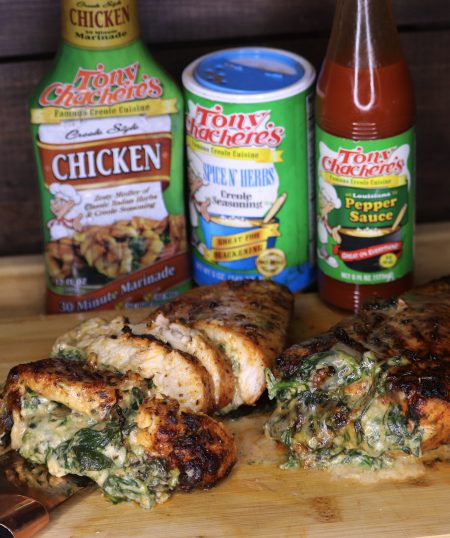 Shop Tony's Flavors In This Recipe
Ingredients
2 boneless, skinless turkey breast tenderloin

1 cup Tony Chachere's 30-Minute Chicken Marinade

1 tsp rosemary leaves

1 tsp thyme leaves

1 tsp basil

2 tsp paprika

2 tsp of Tony Chachere's Spices & Herbs Seasoning

2 tsp olive oil

5 cups fresh baby spinach

2 cloves garlic (minced)

3 tbs cream cheese (softened)

3/4 cups grated mozzarella cheese

1 tsp Tony Chachere's Pepper Sauce

1 tsp Tony Chachere's Spices & Herbs Seasoning
Directions
Marinate the turkey in the Tony's marinade for 30 or inject directly. Pat the turkey dry and slice a pocket into the middle of the breasts.
In a small bowl combine rosemary, thyme, basil, paprika and Spices & Herbs Seasoning. Mix together and rub a generous amount over both turkey breasts.
In a large skillet over medium heat, add in olive oil, garlic and spinach. Cook down until spinach is wilted then remove from heat.
Combine all spinach filling ingredients (Spinach, minced garlic, cream cheese, mozzarella cheese, pepper sauce, spices & herbs) mix well and then stuff a generous amount into both breasts.
Cook the turkey in an air fryer for 25 minutes at 400 degrees F. Flip once halfway through. (Internal temp should be 165 degrees F)
Remove, let cool for 3 minutes to let it absorb all the juices and enjoy!
Join our
family
Bring a little spice to your email inbox with Tony Chachere's Creole Club!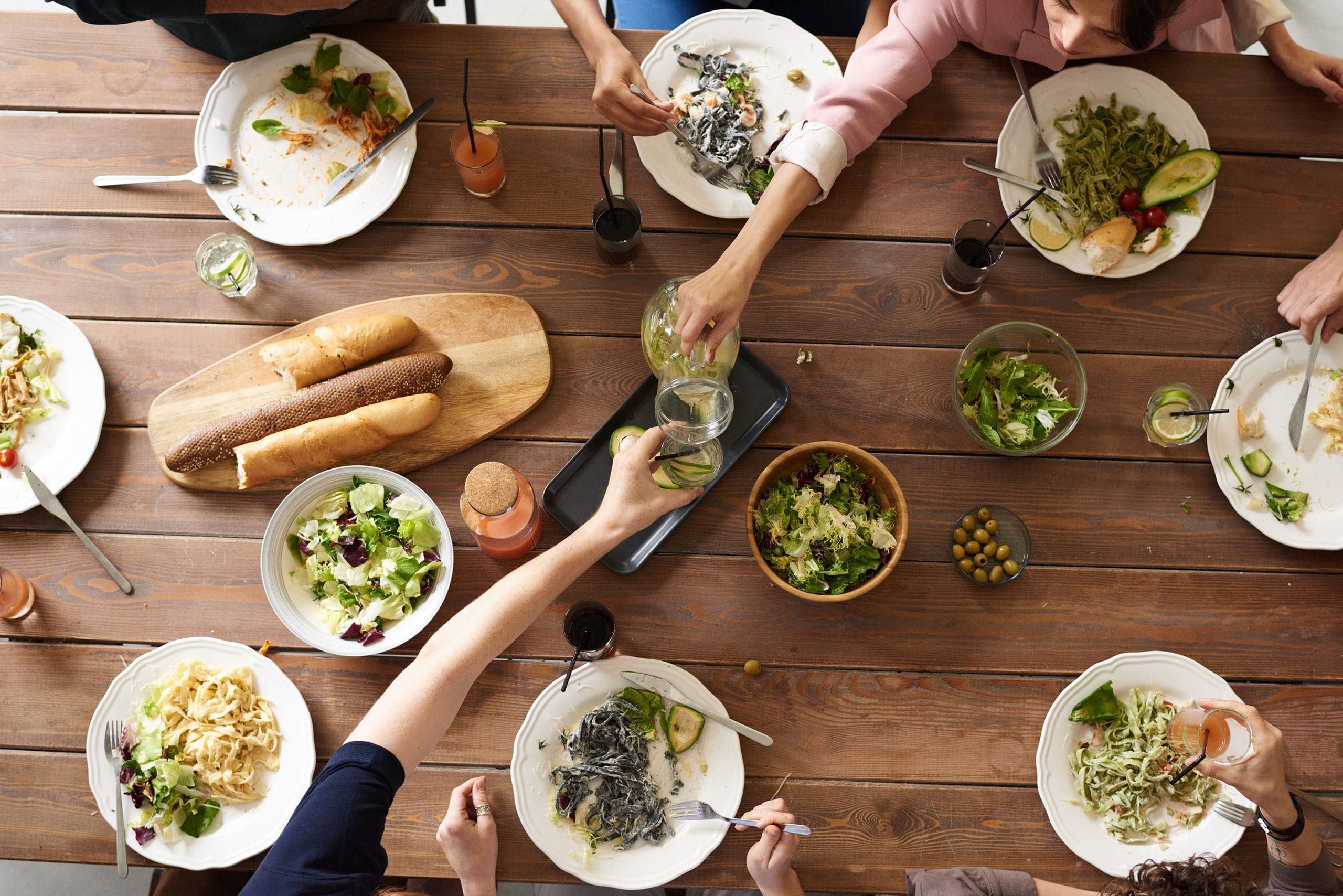 from our
Cajun Country Cookbook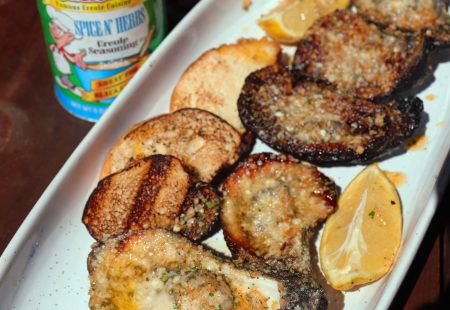 Chargrilled Oysters
Seafood and summer are a match made in heaven and @flychefaldenb knows how to fire up…
Get Recipe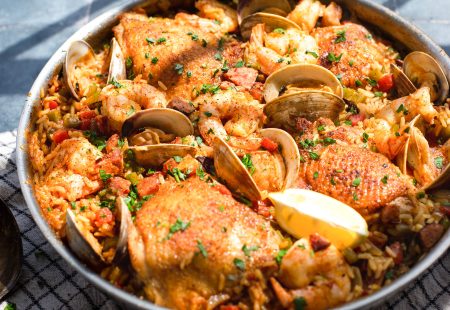 Easy Cajun Paella
This comforting and delicious paella is a Cajun twist on the traditional, thanks to Tony's Spanish…
Get Recipe