Upside-Down Apple Pecan Cake
"Rustic and warm," this Upside-Down Apple Pecan Cake by Brown Sugar is made with juicy apples, apple spice, pecans and a touch of Tony's Creole seasoning thanks to its Praline Honey Ham Marinade. This delicious cake is perfect for your next holiday feast!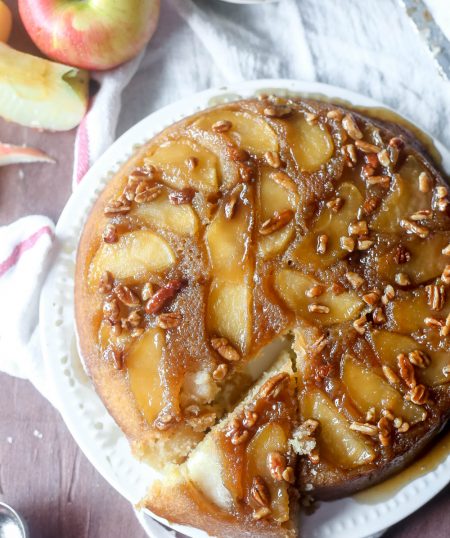 Shop Tony's Flavors In This Recipe
Ingredients
1 Stick Butter, Unsalted and Room Temperature

1 Cup Granulated White Sugar

3 Large Eggs

1 1/2 Cups Cake Flour

1 Teaspoon Baking Powder

1/2 Cup Buttermilk

1 Teaspoon Vanilla Extract

1 1/2 Teaspoon Apple Pie Spice

3/4 Cup Light Brown Sugar

1/4 Cup Butter

2 Tablespoons Tony's Praline Honey Ham Marinade

2 Apples, Sliced

1/4 Cup Pecans, Chopped
Directions
Preheat oven to 350°F. Use the baking spray, and spray a 9-inch round cast iron skillet. Set aside.
In a medium bowl, combine butter and sugar and blend well. Add the eggs one at a time.
In a separate large bowl, whisk together the cake flour, baking powder and apple pie spice. Slowly add the flour mixture to the wet mixture using a handheld or standing electric mixer while adding a little of the buttermilk a little at a time. Add the vanilla extract and mix. Set aside.
In a small saucepan, melt the butter on medium heat. Add the brown sugar and stir until the sugar starts bubbling. Add Tony's Praline Honey Ham Marinade and stir. Once melted, pour the glaze into the cast iron pan.
On top of the glaze, add the apple slices and then sprinkle on the chopped pecans. Next, pour the cake batter on top of the apple slices.
Place the pan in the oven on top of a baking sheet and bake for 30-35 minutes until a toothpick can be inserted and comes out clean and the cake is golden brown.
Once the cake has finished baking, allow it to cool for about 10-15 minutes. Place a plate on the open side of the pan and flip the pan upside down. Remove the skillet.
Serve the cake as desired … it's best with a scoop of vanilla ice cream!
Join our
family
Bring a little spice to your email inbox with Tony Chachere's Creole Club!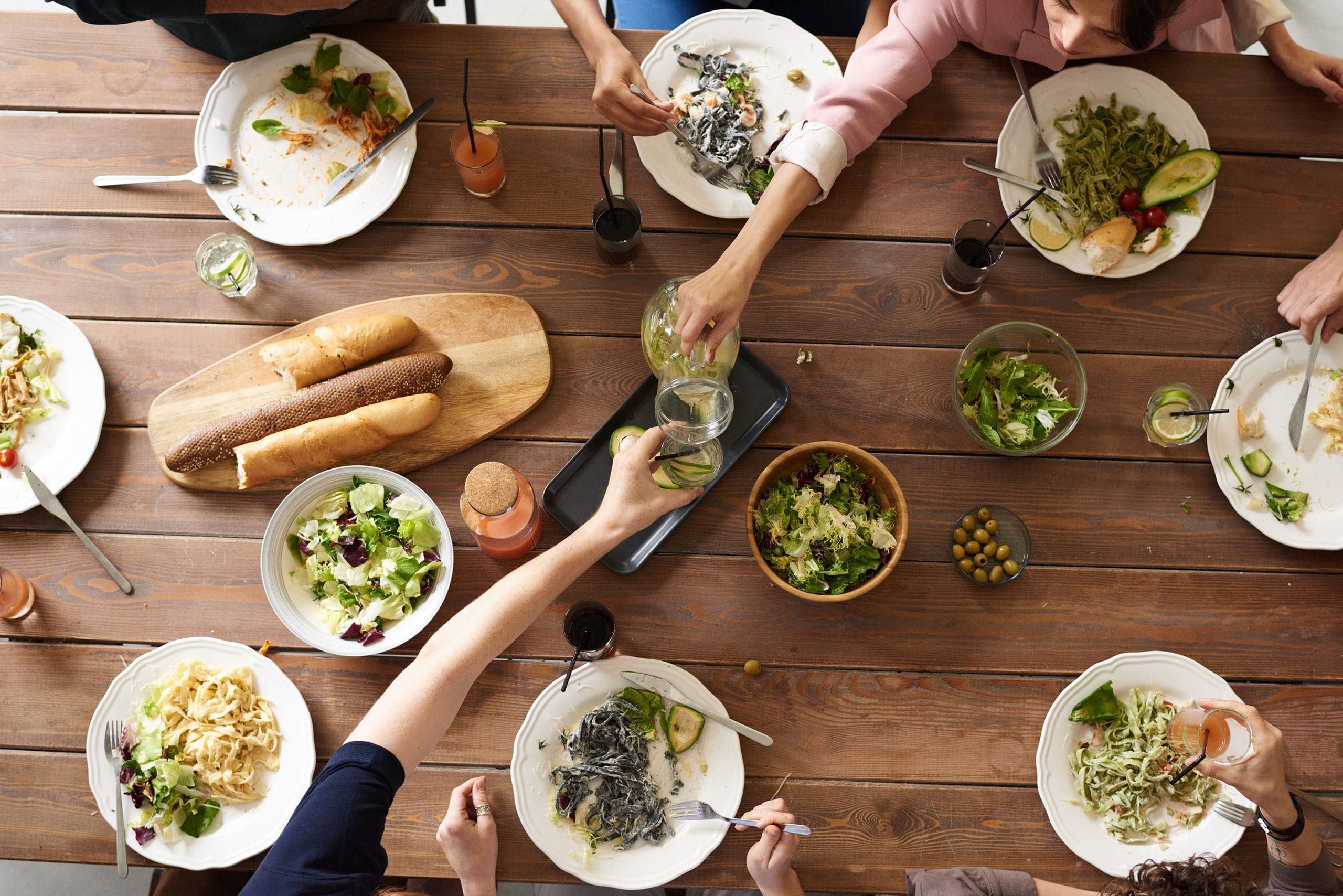 from our
Cajun Country Cookbook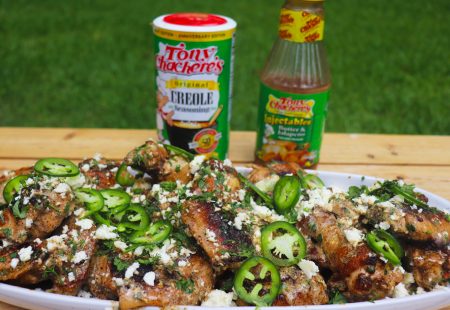 Creole-Elote Style Party Wings
@flychefaldenb takes all of the flavoring of Mexican street corn and turns it into a Creole-style…
Get Recipe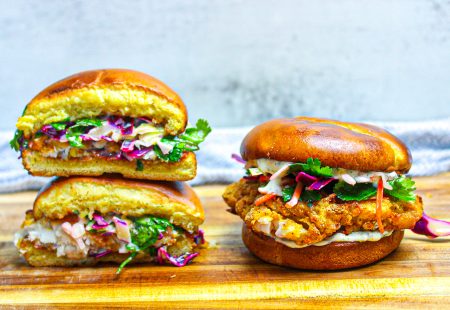 Air Fried Catfish Sandwich
Let the good times roll into your next BBQ or picnic with this Air Fried Catfish…
Get Recipe