Turkey Meatballs with Zoodles
Keto-friendly, no salt and perfect for weeknight summer suppers! That's how James Beard Award-winning Chef Virginia Willis describes these turkey meatballs with zoodles … a great way to lighten things up with fresh flavors, vegetables, lighter proteins and the perfect blend of Tony's No Salt Seasoning.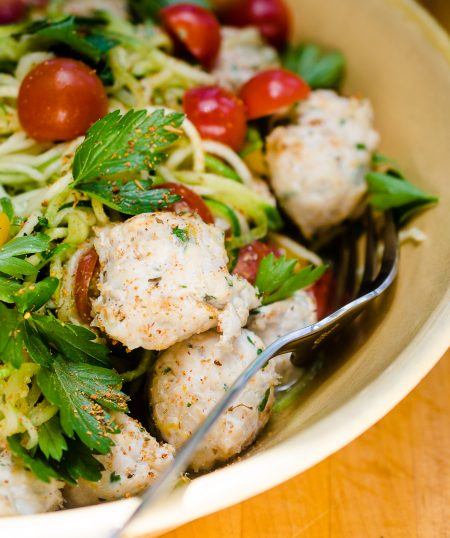 Shop Tony's Flavors In This Recipe
Ingredients
1/2 Sweet Onion, Finely Chopped

1 Pound Ground Turkey

2 Tablespoons Chopped Fresh Flat-leaf Parsley

2 Cloves Garlic, Very Finely Chopped and Divided

2 Teaspoons Tony's No Salt Seasoning, More for Serving

Zest of 1 Lemon

1 Tablespoon Olive Oil

4 Medium Zucchini, Cut into Noodles with Spiralizer or 32 Ounces Prepared Zucchini Zoodles

12 Ounces Cherry Tomatoes, Halved

Handful Whole Flat-leaf Parsley Leaves for Serving

Freshly Grated Parmigiano Reggiano for Serving
Directions
Heat the oven to 350°F. Line a rimmed baking sheet with aluminum foil. Set an ovenproof rack on top. (If you don't have a rack, you can skit it and cook the meatballs on the foil, parchment paper, or a nonstick silicone baking mat. The rack simply allows the meatballs to cook more evenly.) Spray the rack or the foil with nonstick cooking spray and set aside.
Place the onions in a ramekin or microwave-safe bowl and microwave on medium power until soft and translucent, about 45 seconds. Set aside to cool slightly.
Meanwhile, in a large bowl, combine the turkey, onion, 2 tablespoons chopped parsley, garlic, Tony's No Salt Seasoning and lemon zest. Stir with a rubber spatula to combine. (To taste and adjust for seasoning, simply cook a teaspoon or so of the mixture in the microwave.)
To form the meatballs, using a 1-ounce ice cream scoop or a tablespoon measure, scoop out the meat mixture to about the size of a walnut. Place onto the prepared rack. Repeat until all the meat mixture is used. (You should have 24 turkey meatballs.)
Transfer to the oven and cook until firm and the temperature reads 165°F on an instant-read thermometer, about 15 minutes. Remove from the oven and let cook slightly.
Meanwhile, heat the oil in a medium skillet over medium-high heat. Add the zucchini zoodles, remaining garlic and halved tomatoes. Cook until just tender and heated through, 2-3 minutes. Drain off any excess liquid. Add the cooked turkey meatballs and parsley leaves; toss to coat. Taste and adjust for seasoning. Serve immediately with fresh grated Parmigiano Reggiano.
Join our
family
Bring a little spice to your email inbox with Tony Chachere's Creole Club!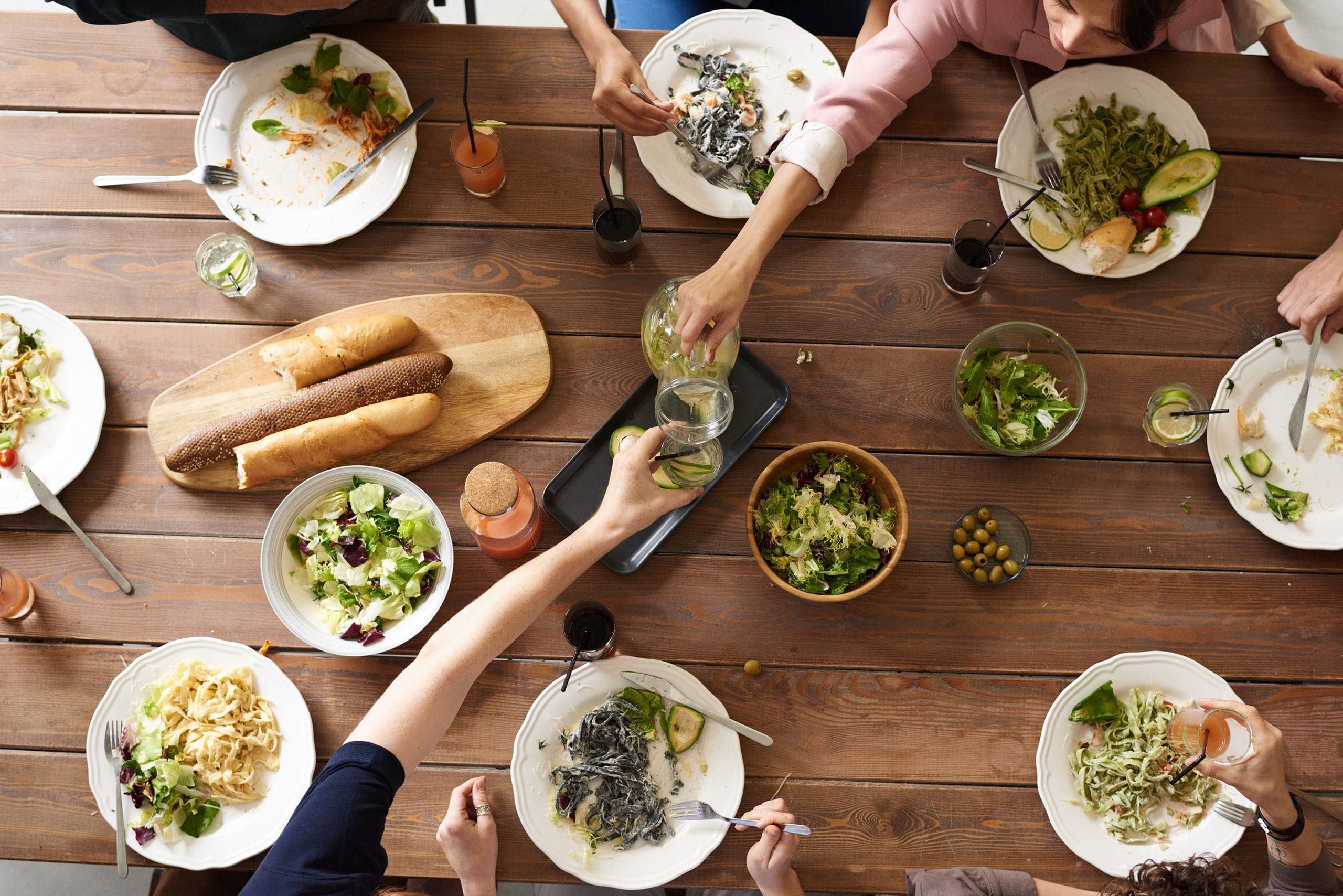 from our
Cajun Country Cookbook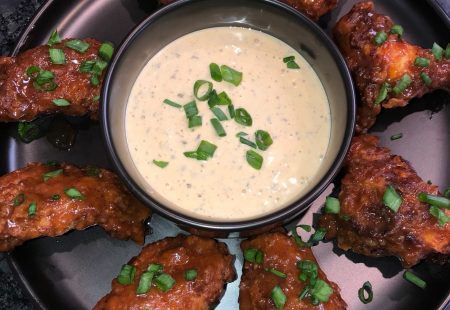 Creole BBQ Chicken Wings
Whether for your next backyard BBQ, picnic or tailgate, take your wings game to the next…
Get Recipe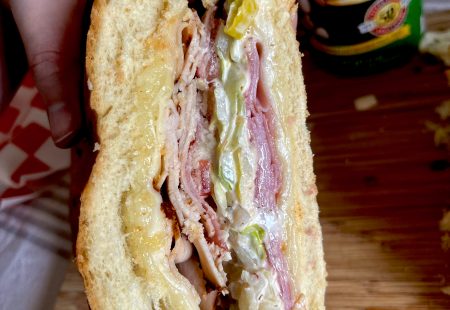 Cajun Grinder Salad Sandwich
The iconic TikTok Grinder Salad Sandwich has finally made its way to Tony Chachere's, and @eatforcheap puts the…
Get Recipe