Keep your next meal on the lighter side with this frittata by Kate Stuart. It's a super-fast recipe that can be eaten for breakfast, lunch, dinner, or just on the go. With Tony's No Salt Seasoning Blend, this frittata is a healthy option for your busy life.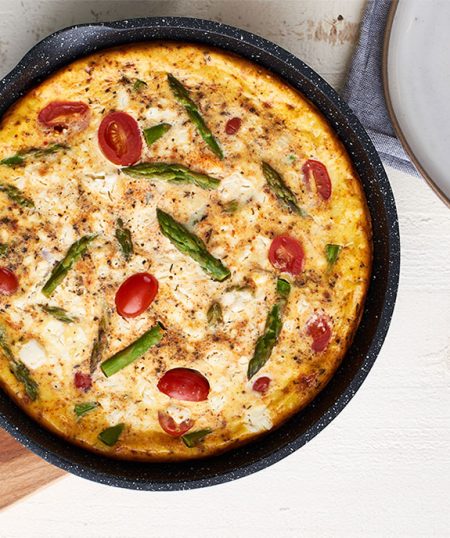 Shop Tony's Flavors In This Recipe
Ingredients
6 Eggs

2 Tablespoons Half-and-Half (Can Substitute with Cream or Milk)

1 Container (4 Ounces) Feta Cheese, Crumbled

2 Teaspoons Tony's No Salt Seasoning Blend

1/2 Cup Grape Tomatoes, Halved

1/2 Cup Cooked Asparagus, Cut Into One-Inch Pieces

1 Tablespoon Butter or Ghee
Directions
Turn broiler to high.
Whisk together the eggs and half-and-half. Stir in the feta cheese.
Heat a 10-inch cast iron pan or skillet over medium-low heat and melt butter.
Pour egg mixture into pan. Cook 3-4 minutes. The frittata should be puffy and just beginning to brown.
Remove the pan from the oven and let it cool slightly before serving.
Join our
family
Bring a little spice to your email inbox with Tony Chachere's Creole Club!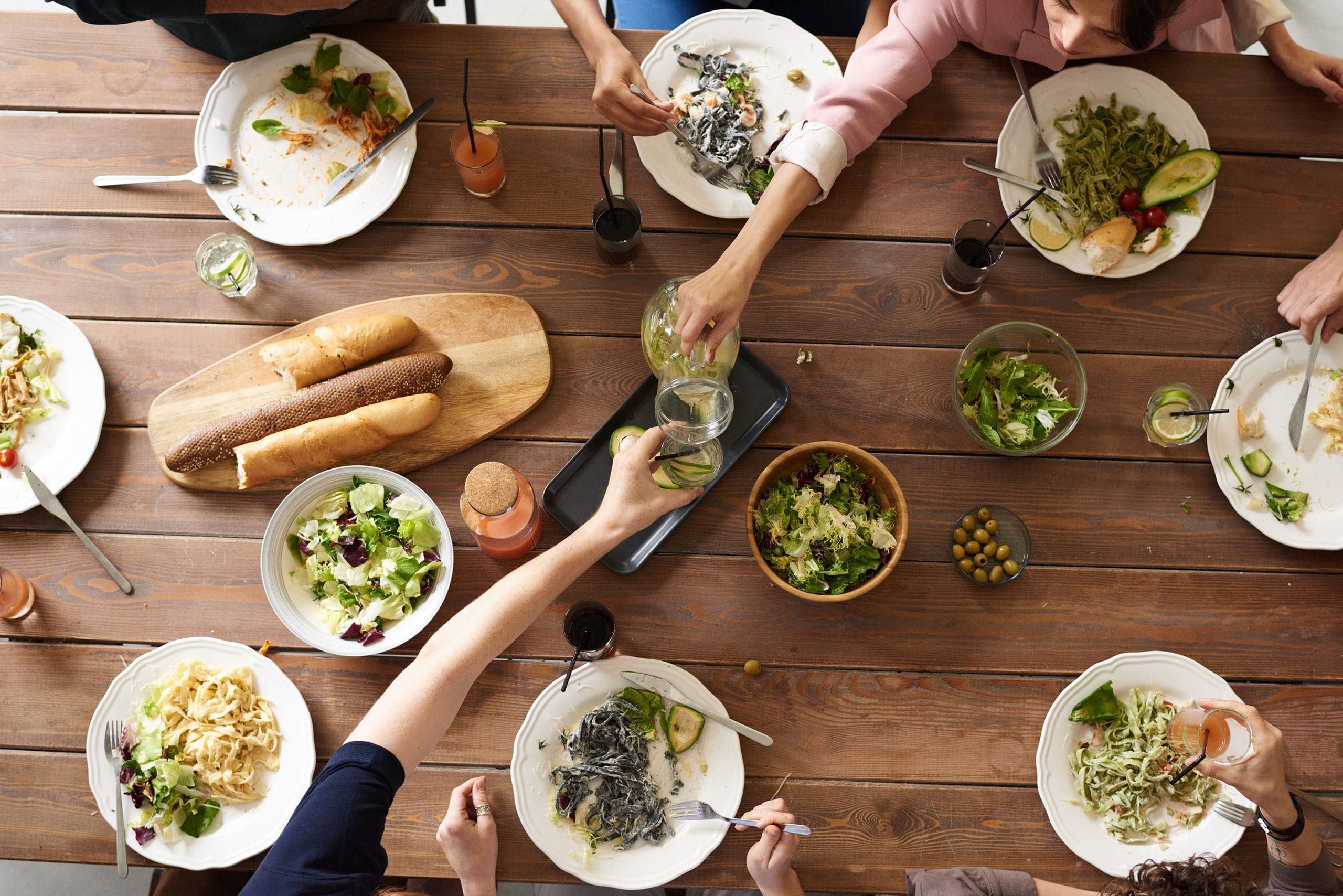 from our
Cajun Country Cookbook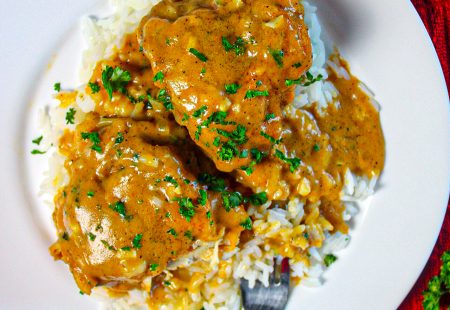 Smothered Fried Chicken
Rich, creamy and delicious gravy poured over crispy fried chicken, this southern favorite by @creoleseoul is…
Get Recipe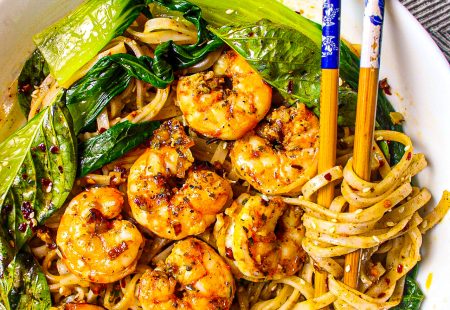 Chili Garlic Noodles with Shrimp
Thai-style comfort food with a Cajun twist! @creoleseoul combines the hearty flavors of Asian-Cajun fusion for…
Get Recipe