Thanksgiving Spring Rolls with Tony's Brown Gravy Dipping Sauce
Your Thanksgiving dinner all wrapped up in one spring roll! This recipe by MADE by Marriah is not only a great appetizer preview or your Thanksgiving feast, but a perfect option for your leftovers!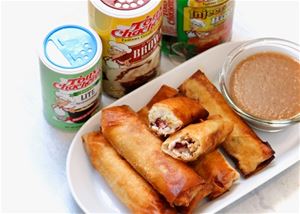 Shop Tony's Flavors In This Recipe
Ingredients
3/4 – 1 Pound Boneless Turkey Breast Cutlets

1 Ounce Tony's Creole Style Butter Injectable Marinade

1 1/4 Teaspoons Tony's Lite Seasoning

1/4 Teaspoon Garlic Powder

1/2 Teaspoon Dried Sage

1/2 Tablespoon Canola Oil or Olive Oil

2 Cups Cooked Mashed Potatoes

2 Cups of Cooked Stuffing

1/2 Cup of Whole Berry Cranberry Sauce

1 1/2 Cups of Canola Oil for Frying

2 Tablespoons Tony's Instant Brown Gravy Mix

1 Cup Water

12 Spring Roll Wrappers
Directions
Set oven to 375°F.
Inject 1 ounce of Tony's Creole Style Butter Injectable Marinade into turkey cutlets. Use 1 ouce of marinade per pound. Inject the  marinade evenly into each cutlet.
Once turkey is injected with the marinade, place turkey into a baking dish and drizzle with 1/2 tablespoon of oil to prevent turkey from sticking to the  pan while cooking.
Mix Tony's Like Seasoning, garlic powder and dried sage together in a small bowl. Sprinkle seasoning evenly over the turkey.
Once oven is up to temperature, place turkey into oven and cook uncovered for 12-15 minutes or until the internal temperature of the turkey has reached 165°F.
Once turkey is done cooking, shred apart with forks.
Lay out 12 spring roll wrappers onto a plate and cover them with a damp paper towel to prevent them from drying out.
Lay one spring roll wrapper with corner pointing towards you out onto a dry flat surface on cutting  board.
Add 2 tablespoons of mashed potatoes, 2 tablespoons of stuffing, 1 teaspoon of cranberry sauce and 2 tablespoons of shredded turkey onto the corner of the spring roll wrapper.
Bring the corner of the egg roll wrapper that is closest to you up and over the layers of ingredients and roll like a burrito tucking in the sides of the wrapper.
Repeat for each spring roll.
Set a large frying pan over medium heat and add in canola oil.
Once oil is hot, add in spring rolls and fry for about 2 minutes per side or until golden brown. (Do not overcrowd the pan with the spring rolls – you'll have to fry  in batches.)
As spring rolls are finished frying, set them aside on a plate.
Now, set a saucepan over medium heat and whisk together Tony's Instant Brown Gravy Mix and water.
Bring up  to a boil while mixing frequently. Once up to a boil, reduce heat to simmer and cook for 1-2 minutes. Set gravy aside in a bowl and use as a dipping sauce for your spring rolls.
Join our
family
Bring a little spice to your email inbox with Tony Chachere's Creole Club!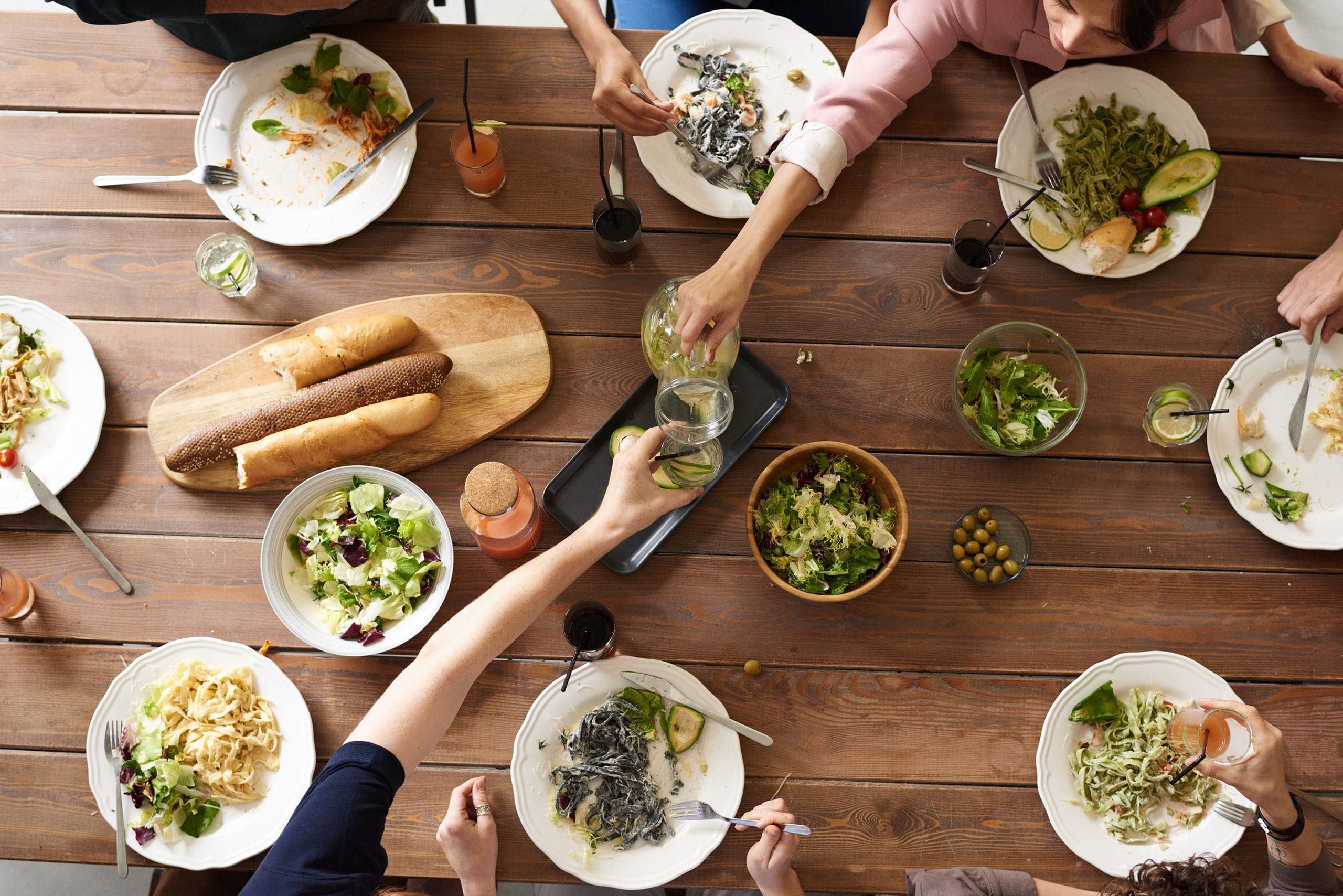 from our
Cajun Country Cookbook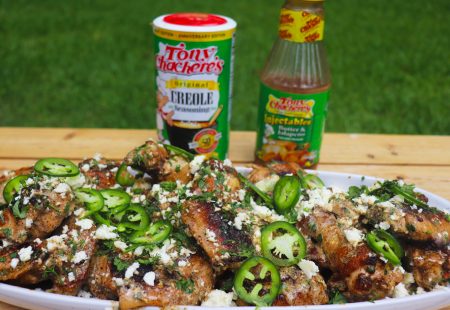 Creole-Elote Style Party Wings
@flychefaldenb takes all of the flavoring of Mexican street corn and turns it into a Creole-style…
Get Recipe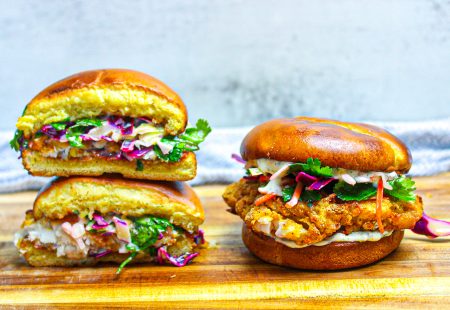 Air Fried Catfish Sandwich
Let the good times roll into your next BBQ or picnic with this Air Fried Catfish…
Get Recipe