Put a little Creole zest into your pickles! These Quick Pickles are a fast, simple way to kick up the heat in your favorite dills. Or if you're looking for a sweeter taste, Chef Kate Stuart has an answer for that, too.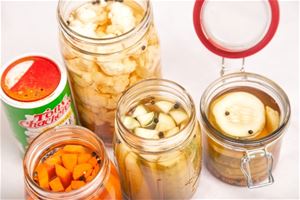 Shop Tony's Flavors In This Recipe
Ingredients
1 Pound Fresh Vegetables – Cucumbers, Carrots, Onions, Green Beans, Cauliflower, etc.

1 Cup Vinegar – White, Rice, Apple Cider, etc.

1 Cup Water

1 Tablespoon Tony's Original Creole Seasoning

1 Tablespoon Sugar

4 Cloves Garlic, Smashed

1 Teaspoon Whole Black Peppercorns

1 Teaspoon Whole Mustard Seeds
Directions
Wash 2 pint jars, lids and rings in hot soapy water; rinse and dry.
Divide the garlic, peppercorns and mustard seeds equally among the jars and set aside.
Thoroughly wash vegetables. Trim ends if necessary and cut into various shapes and sizes. Pack veggies into jars.
In a saucepan, combine vinegar, water, Tony's Original Creole Seasoning and sugar. Bring to a boil and simmer until sugar is dissolved; about 4 minutes.
Carefully pour the hot pickling liquid over the veggies, leaving a 1/2-inch gap at the top of the jar.
Place the lids on the jars and screw rings on until tight.
Let jars cool to room temperature and refrigerate. Store in refrigerator and enjoy for up to 3 weeks.
NOTES:
Sugar can be omitted for a more sour taste.
For a sweeter pickle, use a ratio of 4 times sugar to Creole seasoning or salt.
Join our
family
Bring a little spice to your email inbox with Tony Chachere's Creole Club!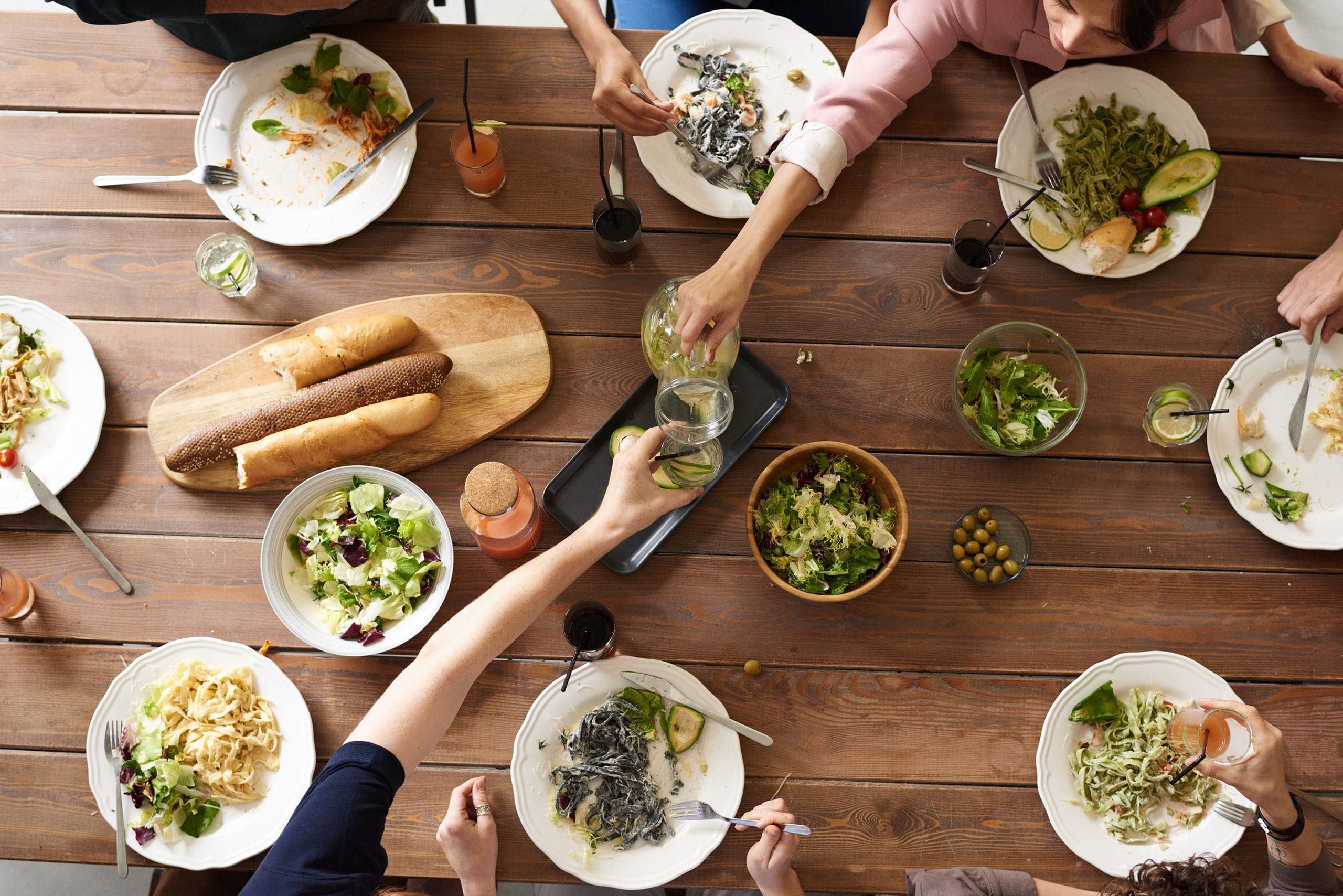 from our
Cajun Country Cookbook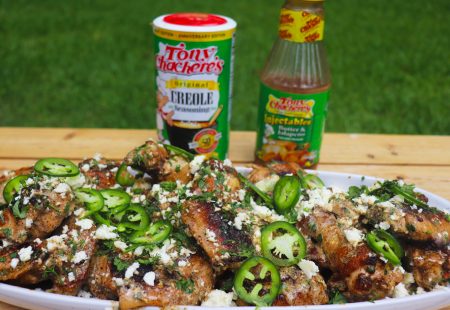 Creole-Elote Style Party Wings
@flychefaldenb takes all of the flavoring of Mexican street corn and turns it into a Creole-style…
Get Recipe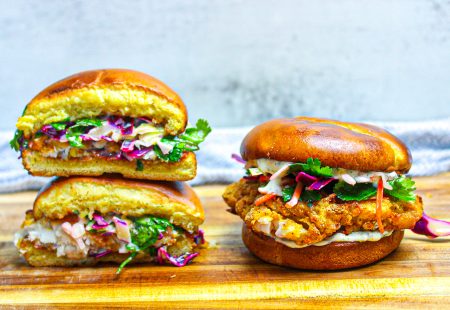 Air Fried Catfish Sandwich
Let the good times roll into your next BBQ or picnic with this Air Fried Catfish…
Get Recipe