Homemade caramel sauce with a touch of spicy praline flavor make these sticky glazed pecan buns by Swanky Recipes, "To die for delicious!" With a soft and fluffy dough and decadently rich and buttery filling, you'll find yourself wanting these holiday treats all year round.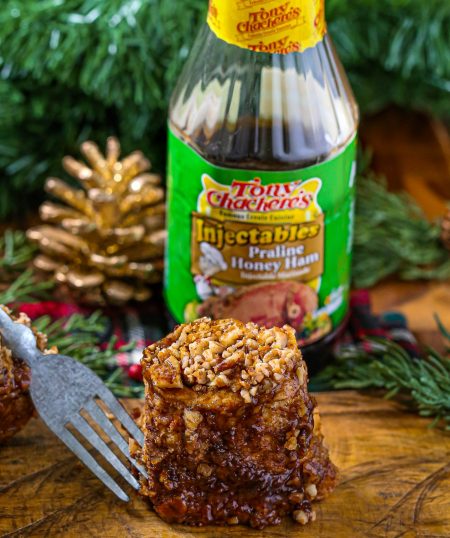 Shop Tony's Flavors In This Recipe
Ingredients
2 Tablespoons Warm Water

2 1/4 Teaspoons Instant Years (1 Envelope)

3 Cups All-Purpose Flour (Up to 1/3 Cup Extra Flour May Be Used If Sticky *See Note)

1/3 Cup Packed Dark Brown Sugar

1 1/2 Teaspoons Baking Powder

1/2 Teaspoon Baking Soda

3/4 Teaspoons Salt

1 Cup Buttermilk

1 Large Egg

5 Tablespoons Unsalted Butter, Melted

1 Tablespoon Unsalted Butter, Melted

1/2 Cup Packed Dark Brown Sugar

1 1/2 Teaspoons Ground Cinnamon

1/2 Cup Pecans, Toasted and Coarsely Chopped

1 1/2 Cups Tony's Praline Honey Ham Injectable Marinade

1/3 Cup Unsalted Butter

1 1/2 Teaspoons Ground Cinnamon

1 Teaspoon Baking Soda

1/2 Cup Pecans

3/4 Cup Powdered Sugar

1 Tablespoon Water
Directions
Preheat oven to 375°F. Grease an 8-inch glass baking pan with soft butter.
In a medium bowl, combine water and yeast.
In a large bowl, combine flour, brown sugar, baking powder, baking soda and salt.
In yeast bowl, whisk in buttermilk, egg and melted butter until smooth. Stir in flour until absorbed.
Place dough on a lightly floured surface. Knead dough by pushing it into a ball on the surface and turning it; 8-12 times or until smooth.
Roll out dough to 12″ to 10″ rectangle using a rolling pin.
TIP: Roll dough slightly larger than 12″ to 10″ then use hands to gently pat and bring in all the edges until flush and nearly square.
Brush dough with 1 tablespoon of melted butter.
Combine brown sugar and cinnamon, then evenly sprinkle over the top of the butter. Sprinkle with toasted pecans. Lightly pat filling into dough.
Roll the dough up tightly without pulling it. Start at one long end and roll the dough to the other side. Pinch the seams together then place seam side down.
Cut dough roll into 9 pieces.
Bake uncovered in oven for 30 minutes or until slightly golden brown on top.
In a medium saucepan over medium heat, melt butter and Tony's Praline Honey Ham Injectable Marinade. Bring to a boil. Cook until mixture reaches 230°F and sauce is thickened; about 8 minutes. Remove from heat. Stir in baking soda and cinnamon.
TIP: Make the topping once the buns are out of the oven.
Evenly spread glaze on top of the sticky buns. Top with chopped pecans. Allow topping to slightly cool.
To make the glaze, stir powdered sugar and water together until smooth. Drizzle over the top of buns with a spoon.
NOTES:
Sticky Dough: If the dough is very sticky sprinkle the top of it with flour and continue to knead until no longer sticky. Anywhere 1/4 cup to 1/3 cup should work.
TIP: Wash hands with warm soapy water between flour mixes to verify the stickiness of the dough.
Join our
family
Bring a little spice to your email inbox with Tony Chachere's Creole Club!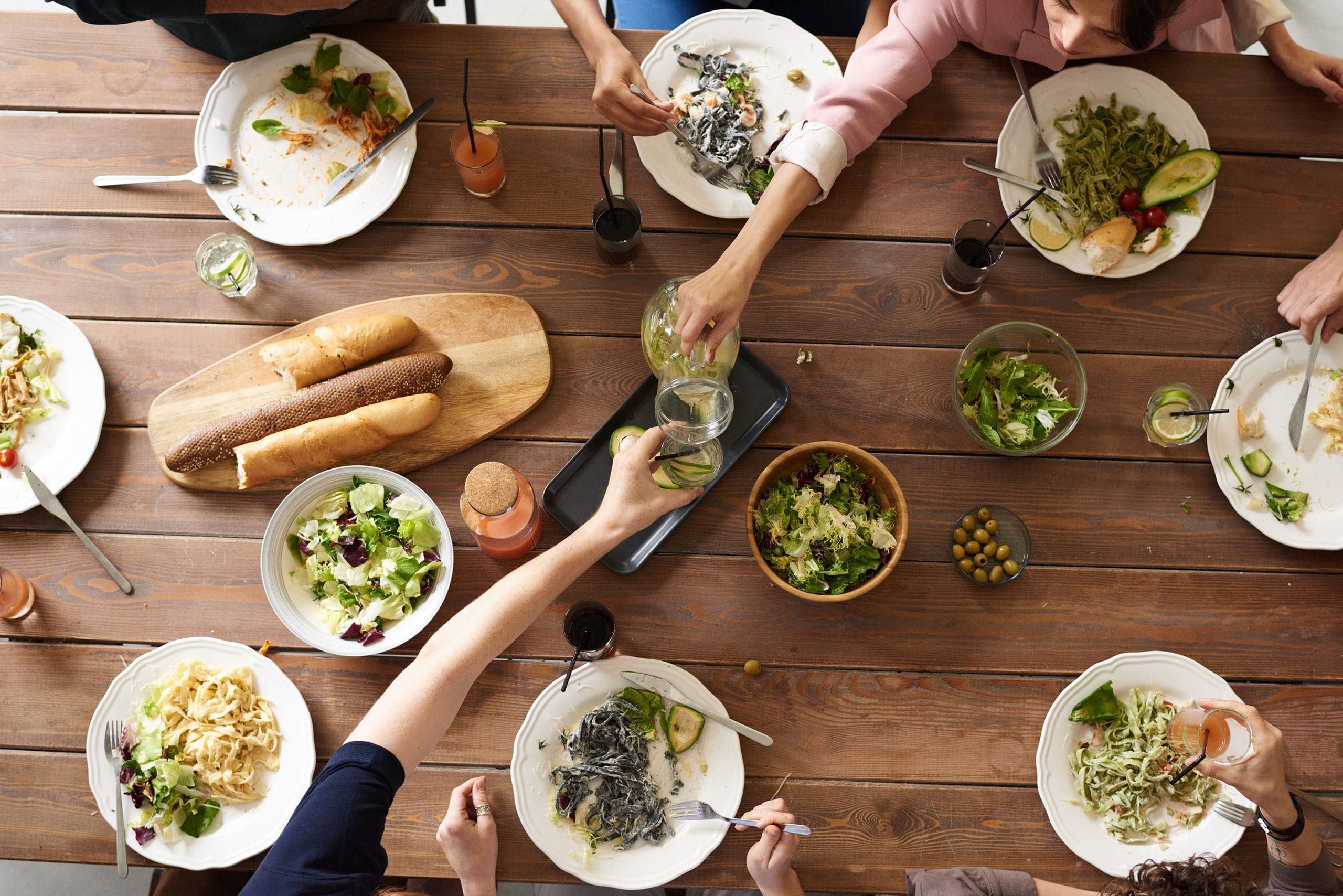 from our
Cajun Country Cookbook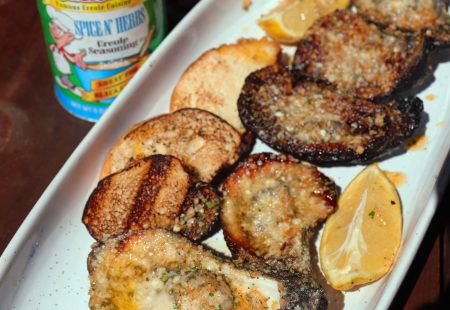 Chargrilled Oysters
Seafood and summer are a match made in heaven and @flychefaldenb knows how to fire up…
Get Recipe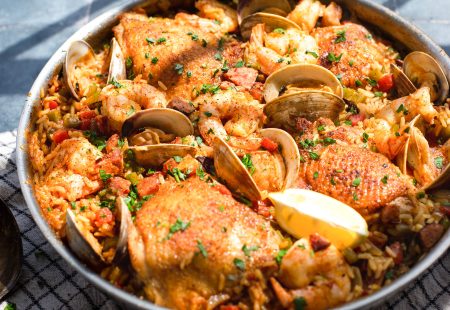 Easy Cajun Paella
This comforting and delicious paella is a Cajun twist on the traditional, thanks to Tony's Spanish…
Get Recipe