Panko Fried Oyster Bayou Burgers
"What happens when you want to chow down on a classic southern po'boy and have your burger at the same time? This. The Panko Fried Oyster Bayou Burger. A thick all-beef patty topped with crispy panko-fried oysters and a toasted bun slathered in my secret weapon – a custom aioli loaded with spice – was everything I dreamed it to be," Kita Roberts, Girl Carnivore.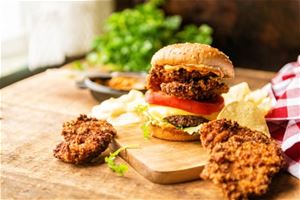 Shop Tony's Flavors In This Recipe
Ingredients
1/3 Cup  Mayonnaise

2-3 Teaspoons Tony's No Salt Seasoning Blend

Oil for Frying

8-12 Oysters, Drained and Gently Patted Dry

1 1/2 Cups Panko

2 Teaspoons Tony's No Salt Seasoning Blend

1 Cup Flour

3 Eggs

2 Tablespoons Buttermilk

4 Lean Ground Beef Patties

4 Slices of Strong Cheese, Sharp Cheddar or Swiss Will Work

Buns

1 Tablespoon Butter, Melted and Cooled

Lettuce

Tomato
Directions
Making Zesty Mayo:
Whisk the mayo with Tony's No Salt Seasoning Blend in a resealable, air-tight container and set in fridge until ready to use. This can be made a day or two ahead of time. (Bonus, this is great with fries!)
Making Panko Fried Oysters:
Arrange your workstation for ease of flow and minimal mess.
Mix the panko and Tony's No Salt Seasoning Blend in a bowl. Add flour to a resealable bag. Whisk the eggs and buttermilk together in a bowl.
Take each oyster and toss them into the bag of flour, closing the bag and shaking to coat evenly.
One at a tie, using tongs, remove the oysters from the flour, shaking off any excess as needed, and dredge in the egg wash.
Drain the oyster of any excess egg wash and place into the panko seasoning mix. Coat and flip. Gently press each side once an initial coat is on to make sure there is a good panko coating clinging to the oyster.
Arrange on a wire rack and place in fridge for 2-6 hours before frying.
When ready to fry, heat 2-3 inches of oil in a large Dutch oven, making sure to leave at minimum 1 inch from the surface of the oil to the rim of the pot, to 350°-375°F. Monitor the temperature with a heat and cook-safe thermometer.
With a slotted spoon, carefully place 3-4 oysters in the pot. Fry 2-3 minutes, flipping as needed, until golden and cooked through. With a slotted spoon, remove from oil, drain and let sit on wire rack to cool.
Repeat with the remaining oysters, being careful to adjust the heat as needed to maintain the oil temperature.
Making the Burgers:
Clean and oil grill, as needed, and preheat to medium-high heat for offset cooking. Cook to desired temperature. Check heat for 130°-135°F for medium rare with an instant-read thermometer.
Move burgers to the top rack of the grill where it's cooler and arrange slices of cheese on top. Close the lid and let melt for 30 seconds to a minute.
Meanwhile, brush the melted butter over the buns and grill or toast to a light golden brown.
Add a dollop of Zesty Mayo to the bottom and top buns. Starting with the bottom bun, arrange layers starting with the lettuce, a cooked patty, arrange the tomato, two Panko Fried Oysters, and finally top with the remaining bun half. Serve fresh and hot with napkins!
Join our
family
Bring a little spice to your email inbox with Tony Chachere's Creole Club!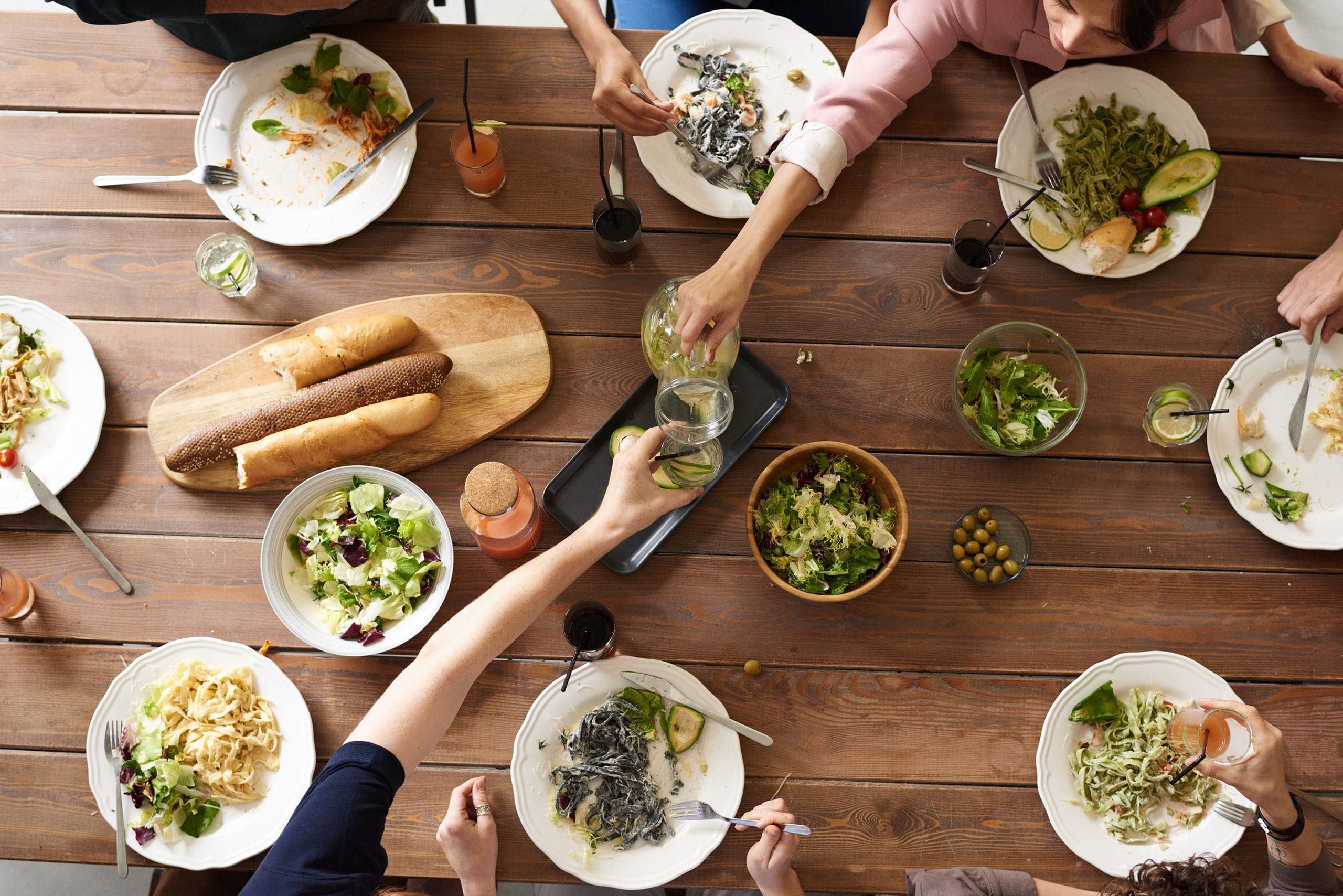 from our
Cajun Country Cookbook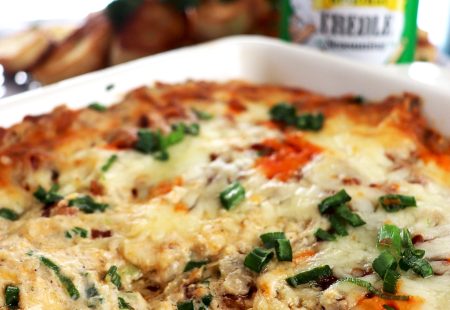 Cajun Boudin Dip
This creamy, cheesy, and dreamy dip recipe by @flychefaldenb is a party essential. Be sure you…
Get Recipe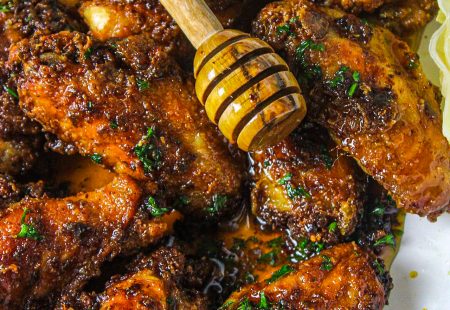 Hot Honey Wings
Try these sweet and zesty Hot Honey Wings by @creoleseoul for a bite of something you…
Get Recipe