What do you get when you combine the freshness of salmon with the sweet and tangy crunch of Creole-style panko? You get Tony's Panko Crusted Salmon. Together with Parmesan, garlic, Dijon mustard and Tony's No Salt Seasoning Blend, this salmon by Kate Stuart is flavorful and a healthy meal your family will love.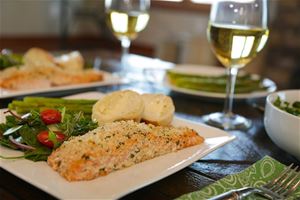 Shop Tony's Flavors In This Recipe
Ingredients
3-4 Salmon Steaks (About 6 Ounces Each or Whole Side of Salmon)

2 Cups Panko Bread Crumbs

1/2 Cup Grated Parmesan Cheese

1/4 Cup Fresh Parsley, Chopped

2-3 Cloves Garlic, Minced

2 Tablespoons Tony's No Salt Seasoning Blend

2-3 Tablespoons Olive Oil or Melted Butter

1/4 Cup Dijon Mustard
Directions
Preheat oven to 425°F.
In a small bowl, combine panko, parsley, garlic and Tony's No Salt Seasoning Blend. (Alternatively, you can put ingredients into a food processor and then combine with the panko and Parmesan cheese.)
Drizzle olive oil over the bread crumb mix and stir. Set aside.
Using a pastry brush, spoon or your hands, spread the Dijon over the top of the fillets. This will help the panko adhere to the fish.
Place salmon, mustard side down, into the bread crumb mixture, pressing down to make sure panko sticks to the fillets.
Place salmon, crumb side up, in a skillet or roasting pan.
Place in oven to bake, approximately 8-10 minutes. Remove and let cool a few minutes before serving.
Join our
family
Bring a little spice to your email inbox with Tony Chachere's Creole Club!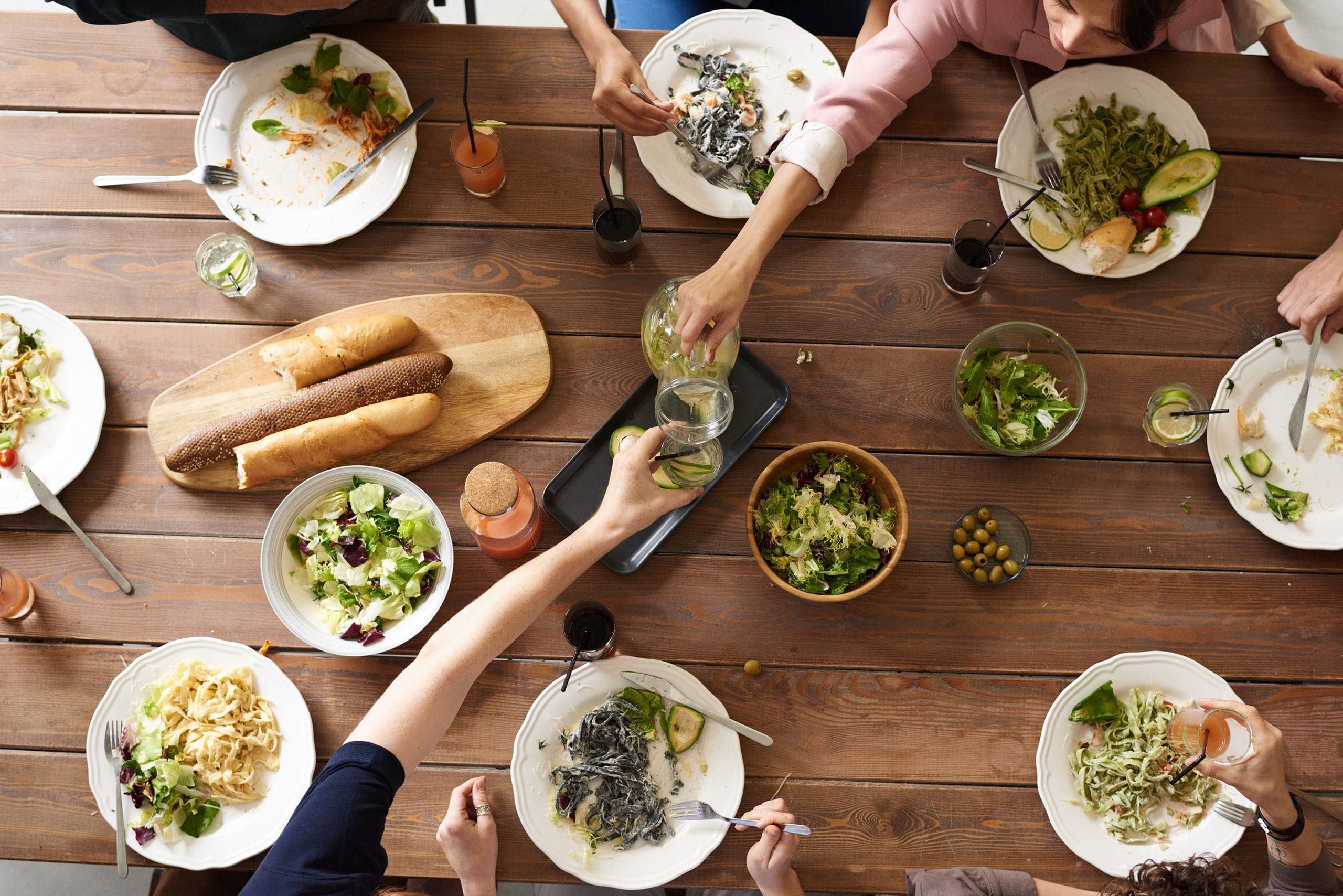 from our
Cajun Country Cookbook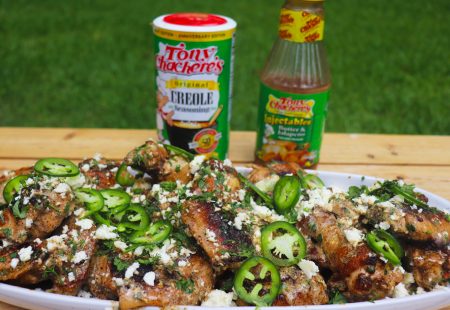 Creole-Elote Style Party Wings
@flychefaldenb takes all of the flavoring of Mexican street corn and turns it into a Creole-style…
Get Recipe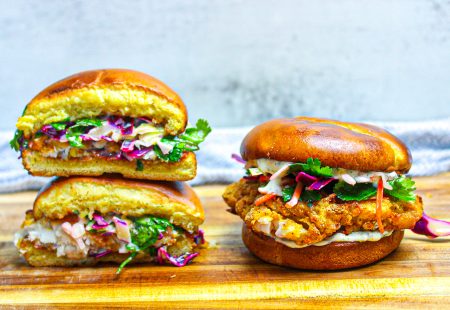 Air Fried Catfish Sandwich
Let the good times roll into your next BBQ or picnic with this Air Fried Catfish…
Get Recipe