Christmas Snack Mix is a delightfully sweet and salty gourmet snack steeped in decades of holiday tradition. Swanky Recipes shows us just how easy it is to make the perfect praline caramel candy sauce every time with Tony's Praline Honey Ham Injectable Marinade.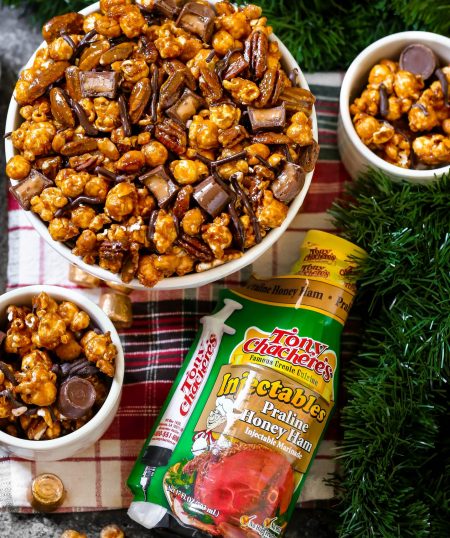 Shop Tony's Flavors In This Recipe
Ingredients
1 1/3 Cups Tony's Praline Honey Ham Injectable Marinade

1/4 Cup Unsalted Butter

1 Teaspoon Baking Soda

8 1/2 Cups Popped Popcorn

3/4 Cup Unsalted Peanuts

3/4 Cup Pecans

2 Cups Chocolate Covered Caramels

1/4 Cup Toffee Baking Bits

3/4 Cup Semi-Sweet Chocolate Chips, Melted
Directions
In a medium saucepan over medium heat, melt butter and Tony's Praline Honey Ham Injectable Marinade. Bring to a boil. Cook until mixture reaches 230°F and sauce is thickened (about 8 minutes). Remove from heat. Stir in baking soda.
In a large mixing bowl, mix together popped popcorn, peanuts and pecans. Pour caramel sauce over the mixture and stir to coat well.
Prepare a large-rimmed baking sheet with parchment paper. Grease paper with cooking spray. Evenly spread caramel corn in pan.
Place pan in a 250°F oven and bake for 45 minutes, stirring the mixture every 15 minutes.
Remove pan from oven, allow to cool (about 5 minutes).
Break apart caramel corn. Evenly spread chocolate candy and toffee bits across the pan.
Melt chocolate in the microwave for 4-6 minutes on power level 3. Place melted chocolate into a storage bag. Cut the tip of the end and drizzle chocolate across the pan.
Allow mixture to cool. Store in an air-tight storage bag.
NOTES:
How do you know when the caramel sauce is done? Use a kitchen thermometer to ensure the caramel syrup reaches 230°F. The caramel should come to a boil for several minutes.
How do I store the snack mix? Store the caramel corn in an air-tight container in the pantry and it will keep up to 3 months.
Can I re-crisp the caramel corn? Line and grease a large rimmed baking sheet with parchment paper. Bake at 250-275°F for 10 minutes. Allow mixture to cool. Repeat baking if the mixture is not crunchy within several minutes of cooling. Be sure to remove any chocolate candies beforehand.
Join our
family
Bring a little spice to your email inbox with Tony Chachere's Creole Club!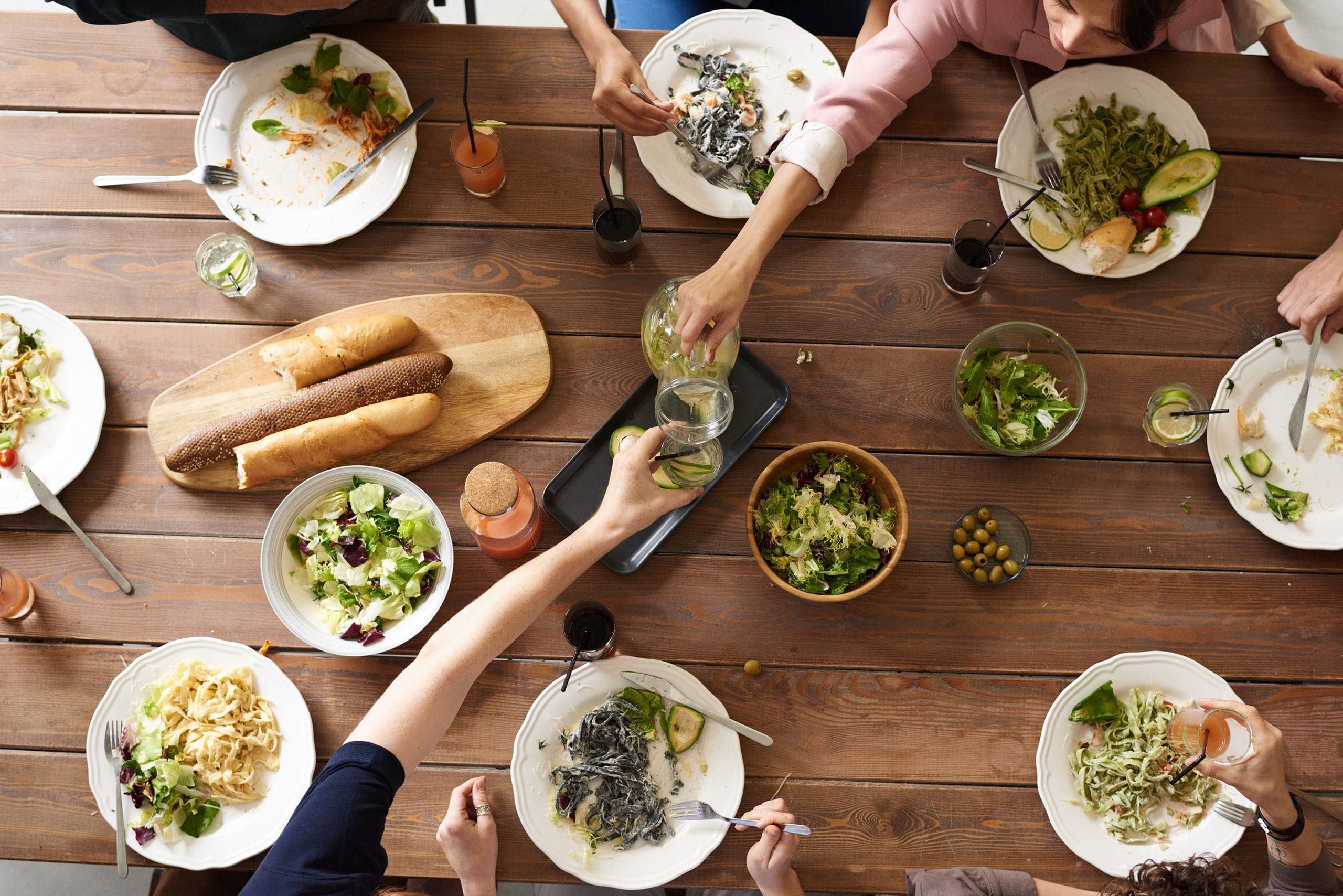 from our
Cajun Country Cookbook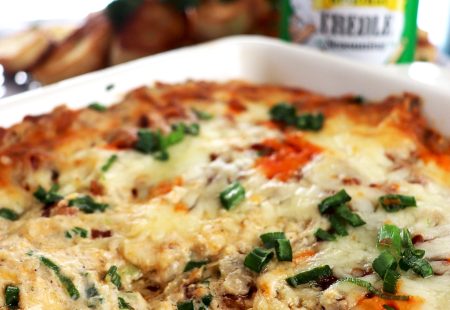 Cajun Boudin Dip
This creamy, cheesy, and dreamy dip recipe by @flychefaldenb is a party essential. Be sure you…
Get Recipe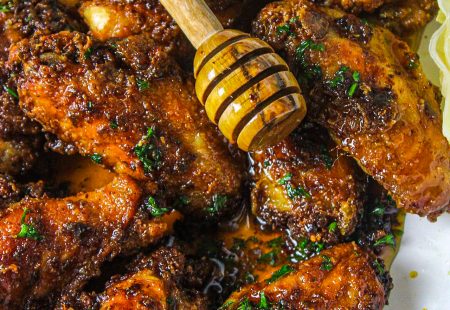 Hot Honey Wings
Try these sweet and zesty Hot Honey Wings by @creoleseoul for a bite of something you…
Get Recipe