Kickin' Sheet Pan Chicken
Dinnertime is a snap with this sheet pan meal. Mix chicken, vegetables and Tony's No Salt Seasoning Blend, and you have the perfect healthy dinner. Tony's Kickin' Sheet Pan Chicken by Kate Stuart is also a great way to introduce your kids to new flavors, especially since roasting the veggies helps bring out their natural sweetness, which pairs perfectly with the No Salt Seasoning Blend. You'll also love how easy it is to make … with just a knife, cutting board, bowl and baking sheet, your cleanup will be finished before the chicken is done.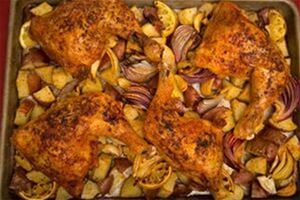 Shop Tony's Flavors In This Recipe
Ingredients
1 Package Chicken Leg Quarters

2 1/2 Pounds Red Potatoes, Cubed

2 Red Onions, Peeled & Cut into Wedges

8 Cloves Garlic, Peeled & Smashed

1 Lemon, Thinly Sliced

2 Tablespoons Extra Virgin Olive Oil, Divided

2 Tablespoon Tony's No Salt Seasoning Blend, Divided
Directions
Preheat oven to 450°F.
In a large bowl, toss together potatoes, onions, garlic and lemon with 1 tablespoon olive oil to coat. Sprinkle in 1 tablespoon of Tony's No Salt Seasoning Blend and toss again. Pour veggies onto a rimmed baking sheet.
Pat chicken dry and rub remaining oil over skin. Evenly sprinkle the rest of the Tony's No Salt Seasoning Blend over the chicken.
Place seasoned chicken on top of veggies, skin side up.
Bake for 45 minutes until chicken skin is brown and crisp. Serve and enjoy!
Join our
family
Bring a little spice to your email inbox with Tony Chachere's Creole Club!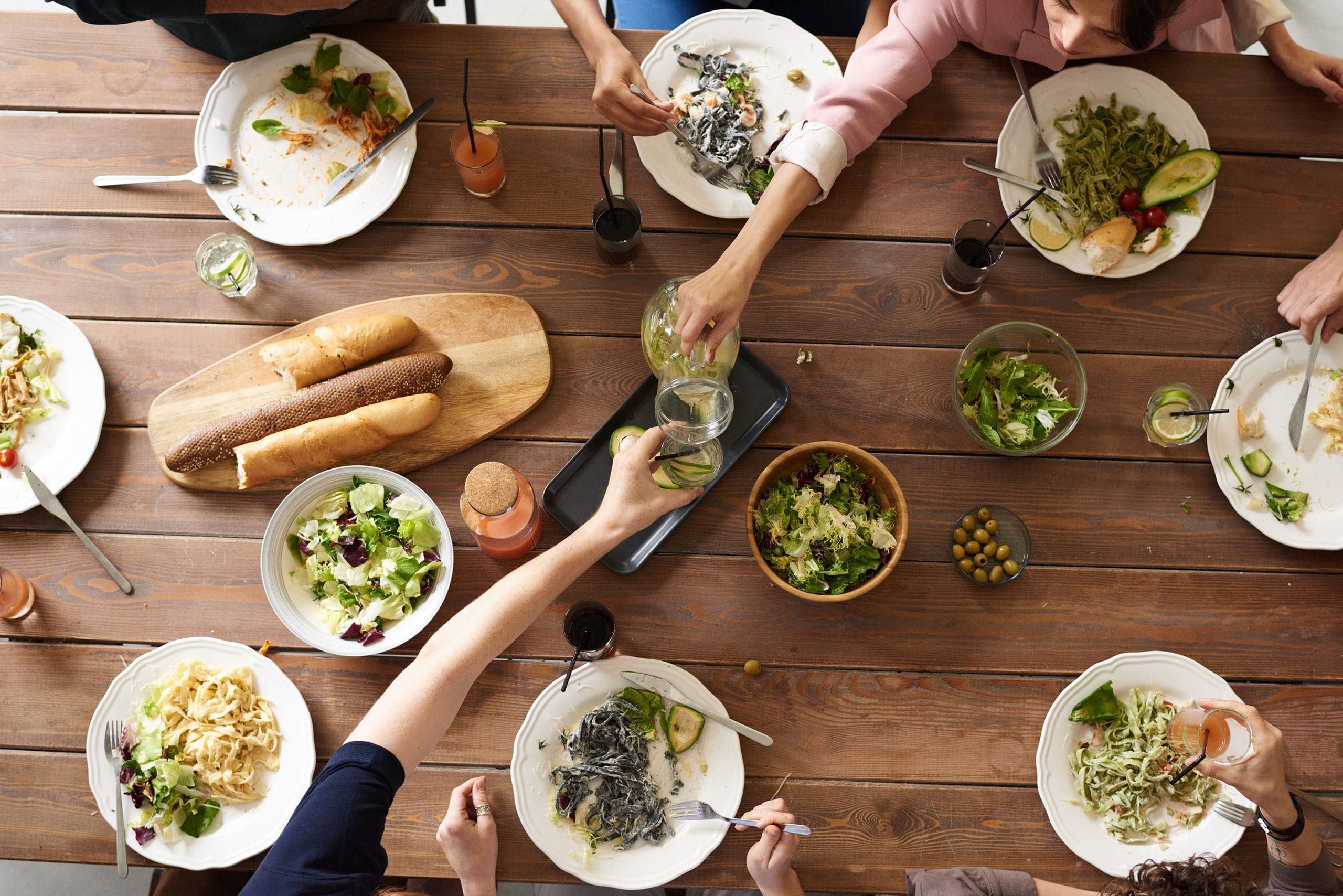 from our
Cajun Country Cookbook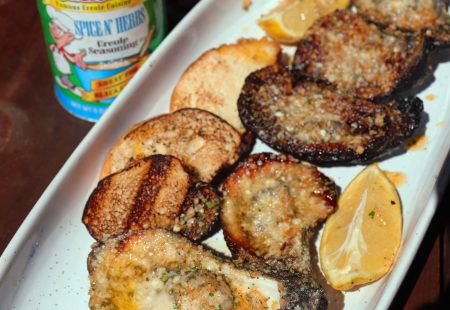 Chargrilled Oysters
Seafood and summer are a match made in heaven and @flychefaldenb knows how to fire up…
Get Recipe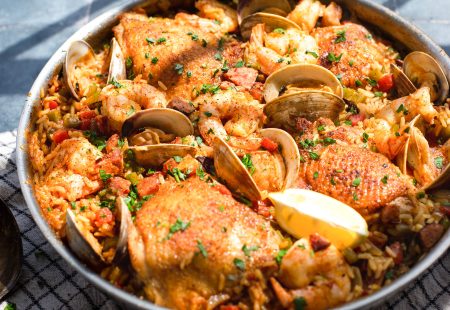 Easy Cajun Paella
This comforting and delicious paella is a Cajun twist on the traditional, thanks to Tony's Spanish…
Get Recipe