It's the holidays and to celebrate, The Drinking Coach is mixing up the perfect cocktail. By adding Tony's to her sugar and cinnamon blend, she's created an amazingly flavorful spiked apple cider that will soon be your family's favorite!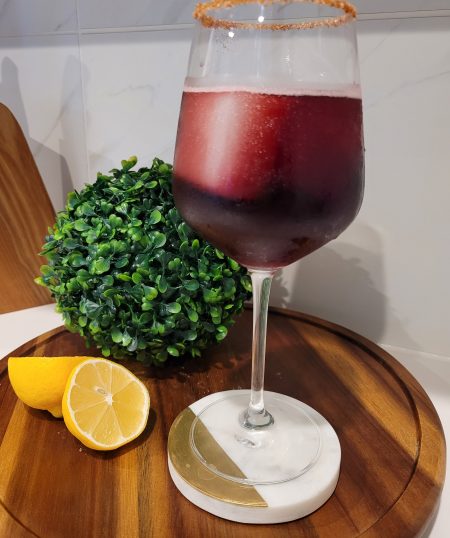 Shop Tony's Flavors In This Recipe
Ingredients
1/2 Teaspoon Tony's Lite Creole Seasoning

1/2 Teaspoon White Sugar

1/2 Teaspoon Cinnamon

3 Ounces Red Wine

2 Ounces Spiced Apple Cider

1 Ounce of Your Favorite Spirit

1 Tablespoon Creole Sugar Blend

Sparkling Wine
Directions
Making the Creole Sugar Blend:
Stir together the Tony's Lite Creole Seasoning, sugar and cinnamon to incorporate the flavors. When preparing your wine glass, rim the glass with lemon juice and dip the rim into the Creole Sugar Blend.
Making the Grand Chateau:
Combine red wine, spiced apple cider, your favorite spirit and 1 tablespoon of Creole Sugar blend into a cocktail shaker with ice and shake cold. Pour into the Creole Sugar Blend rimmed wine glass with ice and top with sparkling wine.
Cheers!
Join our
family
Bring a little spice to your email inbox with Tony Chachere's Creole Club!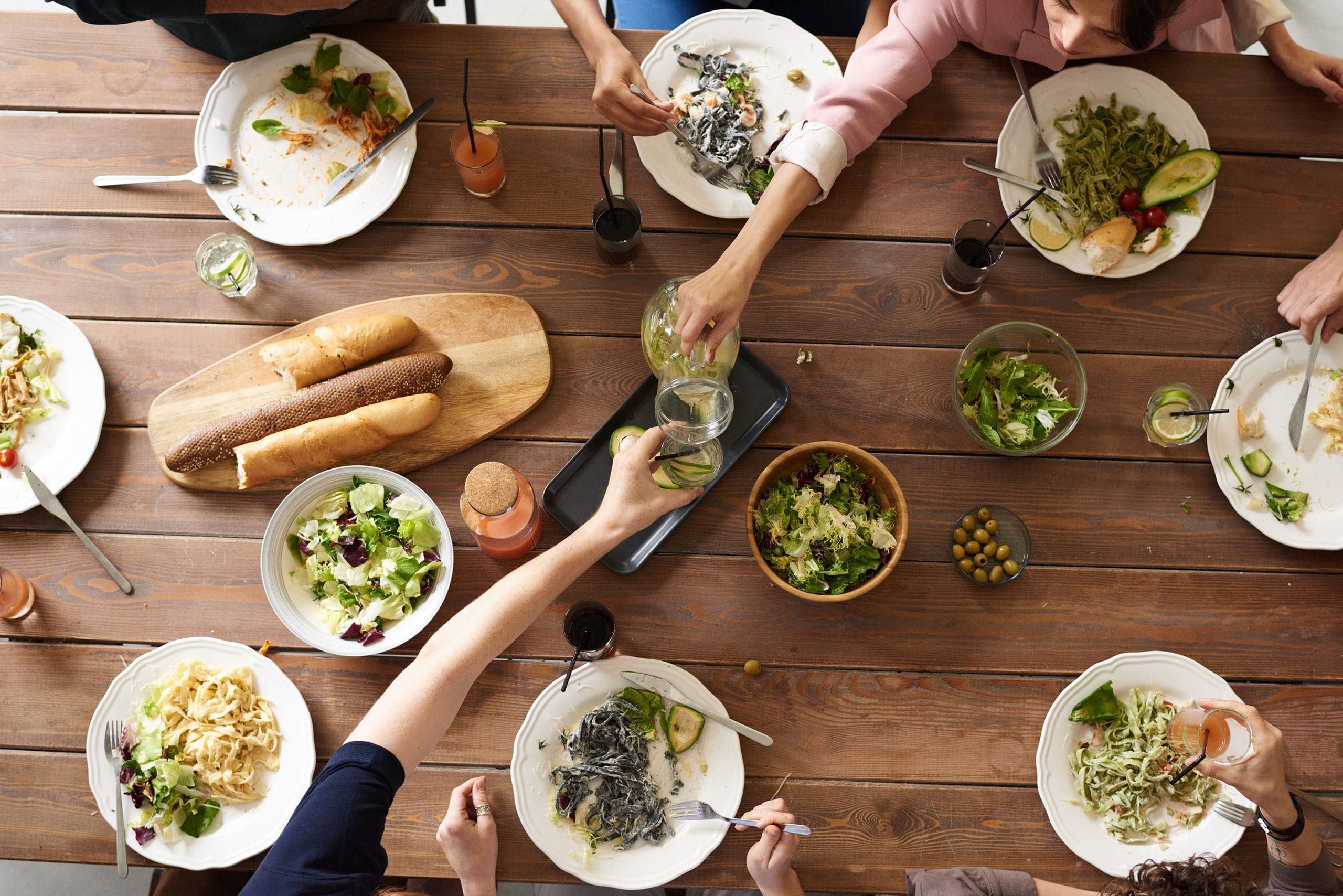 from our
Cajun Country Cookbook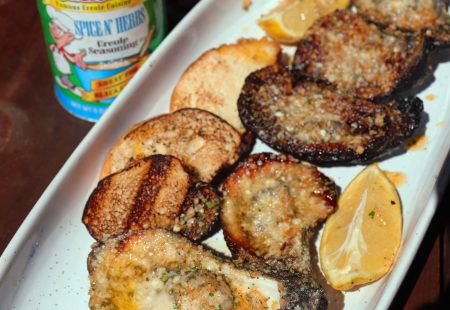 Chargrilled Oysters
Seafood and summer are a match made in heaven and @flychefaldenb knows how to fire up…
Get Recipe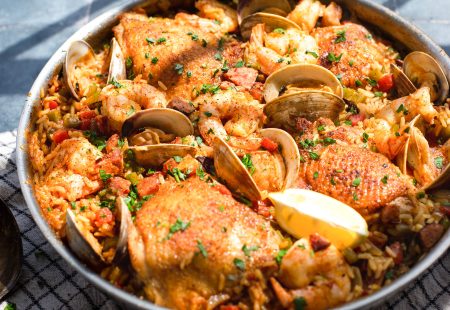 Easy Cajun Paella
This comforting and delicious paella is a Cajun twist on the traditional, thanks to Tony's Spanish…
Get Recipe