Garlic White Sweet Potato Medallions With Hummus
These little bite-sized Garlic White Sweet Potato Medallions with Tony's Spice N' Herbs Seasoning by Pure Vegan Food are a healthy side dish, appetizer or afternoon snack that perfectly pairs with our favorite hummus!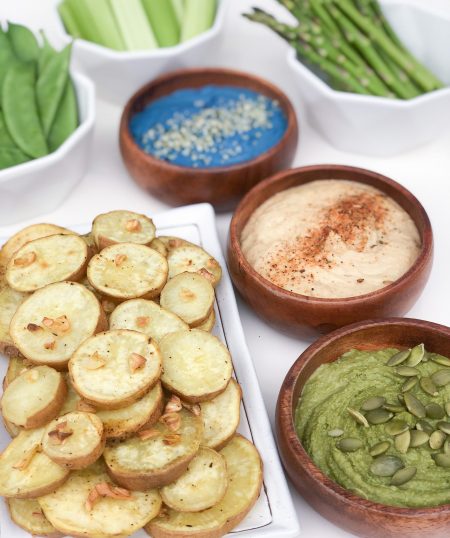 Shop Tony's Flavors In This Recipe
Ingredients
2 Large Organic White Sweet Potatoes (or Any White Potatoes You Prefer)

2 Tablespoons 100% Pure Avocado Oil

2 Cloves Garlic, Minced

1 Tablespoon Tony's Spice N' Herbs Seasoning

2 Cups Cooked Chickpeas (or Canned)

1 Cup Water

2 Tablespoons Tahini

2 Teaspoons Garlic Powder

1 Lemon, Juiced

1/2 Teaspoon Blue Spirulina

1/2 Teaspoon Wheatgrass

1/3 Teaspoon Tony's Spice N' Herbs Seasoning
Directions
Preheat oven to 350°F. Line a baking sheet with parchment paper and set aside.
Place hummus ingredients in a high-speed blender. Blend until smooth. Taste, adjust seasoning and blend again.
Divide into three serving bowls.
Add to one bowl the blue Spirulina, add to the second bowl wheatgrass and add Tony's Spice N' Herbs to the third. Set aside.
Wash and dry the potatoes. Slice them into 1/4-inch slices and add to a large mixing bowl.
Toss medallions with the avocado oil until all pieces are covered. Sprinkle Tony's Spice N' Herbs Seasoning and gently toss again.
Spread the medallions onto the baking sheet, making sure they do not overlap. Bake for 15 minutes, or until they are completely cooked and are slightly golden on top.
Serve with hummus variety and enjoy!
Join our
family
Bring a little spice to your email inbox with Tony Chachere's Creole Club!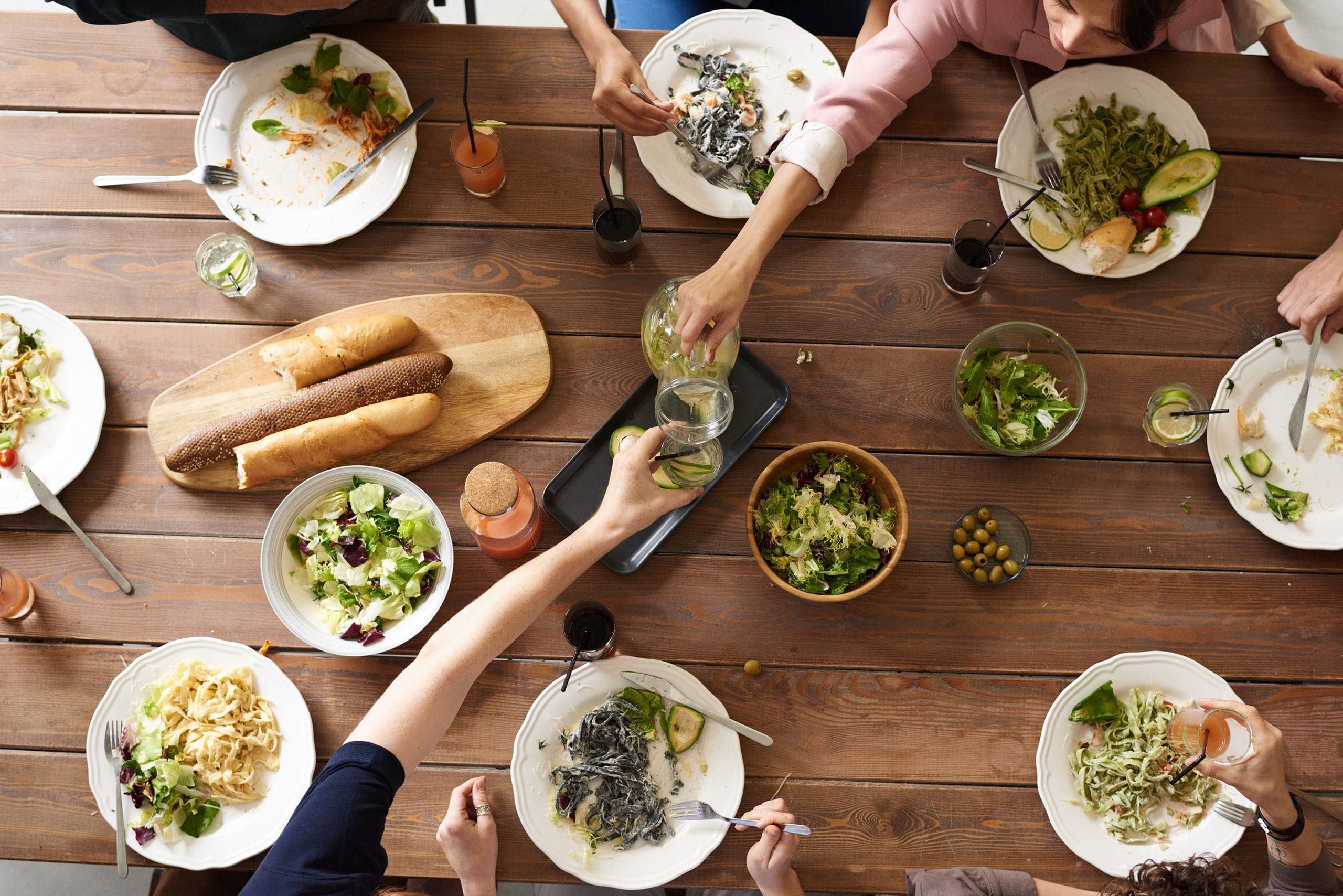 from our
Cajun Country Cookbook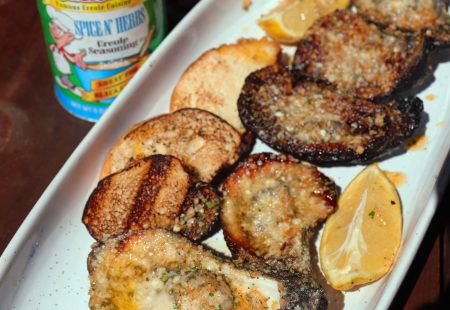 Chargrilled Oysters
Seafood and summer are a match made in heaven and @flychefaldenb knows how to fire up…
Get Recipe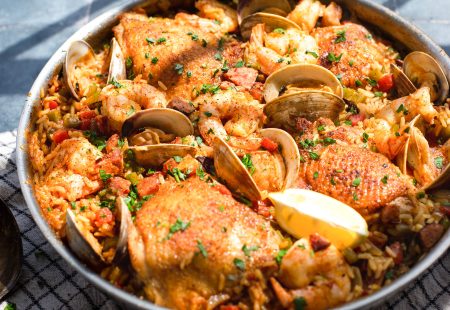 Easy Cajun Paella
This comforting and delicious paella is a Cajun twist on the traditional, thanks to Tony's Spanish…
Get Recipe