Fried Jalapeño Cheese Grit Cakes with Shrimp and Sausage
Spice up your grits game with these Fried Jalapeño Cheese Grit Cakes w/ Shrimp and Sausage by @firehousegrub. This easy and delicious recipe combines cheesy grits with fried goodness and Creole seasoned shrimp that will melt in your mouth.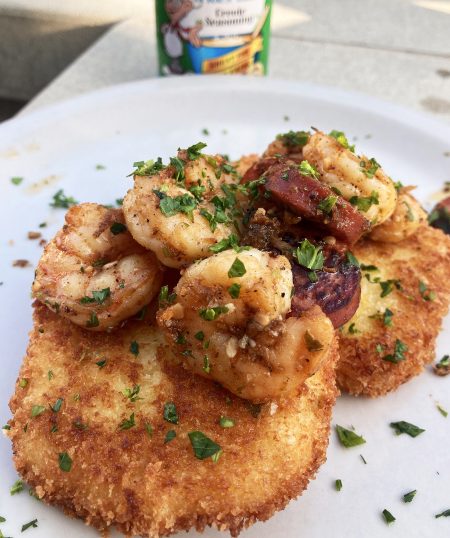 Shop Tony's Flavors In This Recipe
Ingredients
Tony Chachere's Spice N' Herbs Seasoning

2 tbs minced garlic

2 lbs peeled, deveined, tail off shrimp

1 lb sliced smoked sausage of choice

2 jalapeños seeded and diced

grits of choice (instant works fine)

heavy cream

water

4 tbs unsalted butter

2 cups shredded cheese

1 box of panko bread crumbs

6 eggs beaten

2 tbs milk

Parsley for garnish
Directions
Making the Grits: 
For the grits (your choice), follow directions on the box. Measurements for grits and liquid call for 8 servings. Use 1/2 parts heavy cream and 1/2 parts water.
In a skillet add jalapeños, water, and heavy cream. Bring to a slow boil and stir in your grits.
Cook grits according to directions on box.
Once grits are done cooking, add in butter and cheese. Stir until melted. Season to taste with Tony Chachere's Spices N' Herbs Seasoning.
Transfer grits to cookie sheet and spread evenly. Transfer to fridge to let cool for a couple hours or until set.
Once grits are cooled, cut grits into sections.
Combine milk and eggs and stir to combine. Coat grit cakes in egg mixture. Transfer to panko bread crumbs and coat evenly.
Heat oil in a skillet over medium heat. Fry each side of the grit cakes for 2-3 minutes or until golden brown.
Making the Shrimp and Sausage: 
Liberally season shrimp with Tony Chachere's Spices N' Herbs Seasoning.
In another skillet, brown sliced sausage. Once brown, remove from skillet.
In the same skillet, add shrimp. Cook for 2-3 minutes per side. Add minced garlic to skillet and cook for a minute or until fragrant. Remove from heat.
Return sausage to skillet and stir to combine.
Serve shrimp and sausage over grit cakes. Garnish with parsley if desired.
Join our
family
Bring a little spice to your email inbox with Tony Chachere's Creole Club!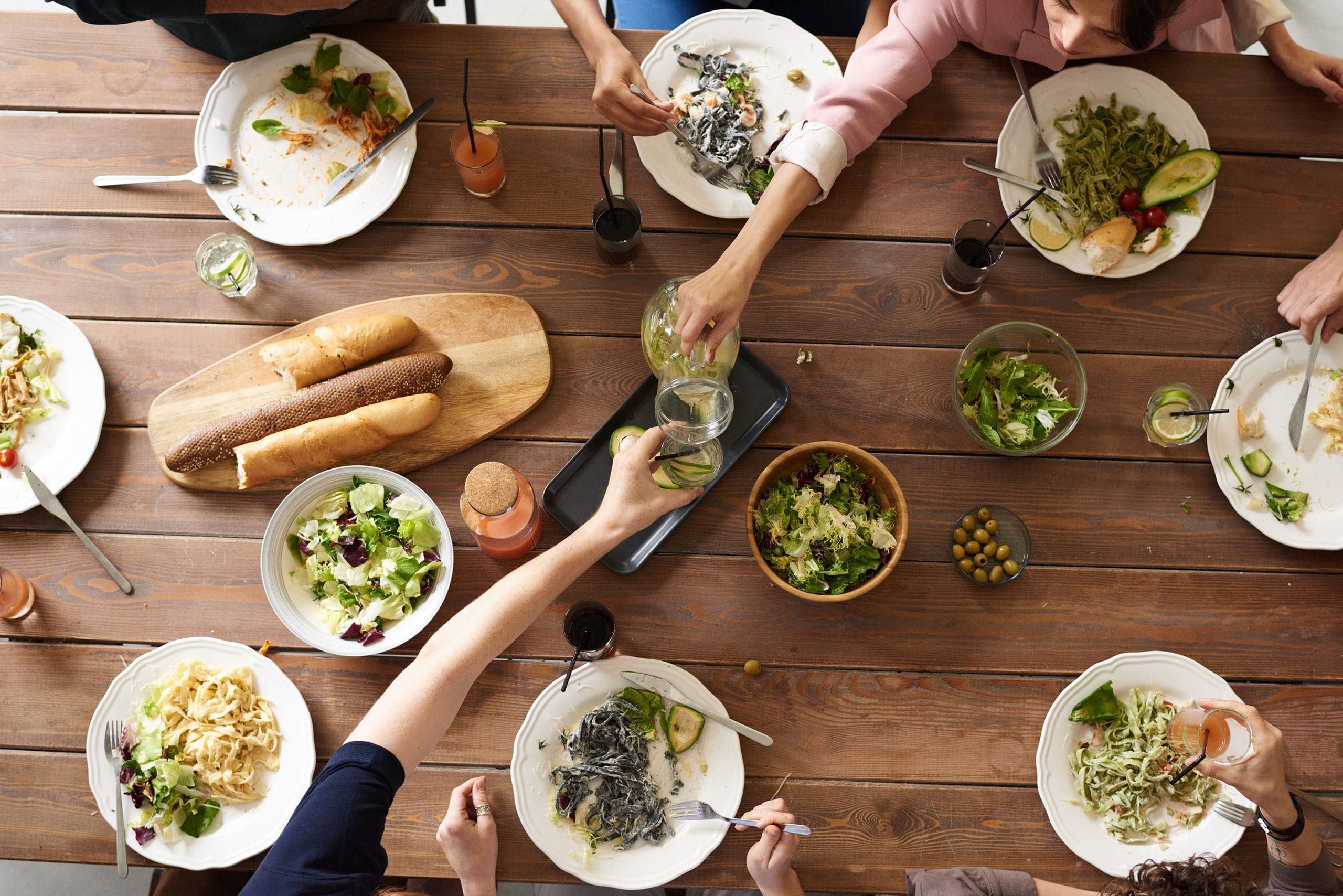 from our
Cajun Country Cookbook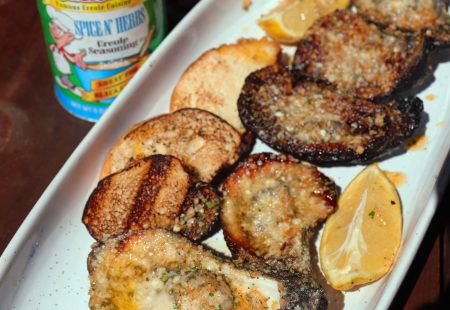 Chargrilled Oysters
Seafood and summer are a match made in heaven and @flychefaldenb knows how to fire up…
Get Recipe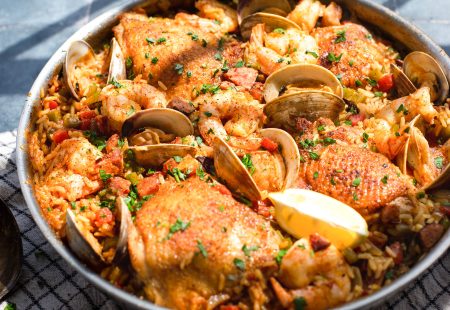 Easy Cajun Paella
This comforting and delicious paella is a Cajun twist on the traditional, thanks to Tony's Spanish…
Get Recipe