Fresh Summer Rolls With Spicy Peanut Sauce
Who wants some colorful and full-of-flavor fresh veggie summer rolls served with peanut sauce spiced with Tony's Lite Seasoning? It's a delicious appetizer and great to bring to parties, or perfect for lunch, a dinner side dish, or as a snack – by Pure Vegan Food.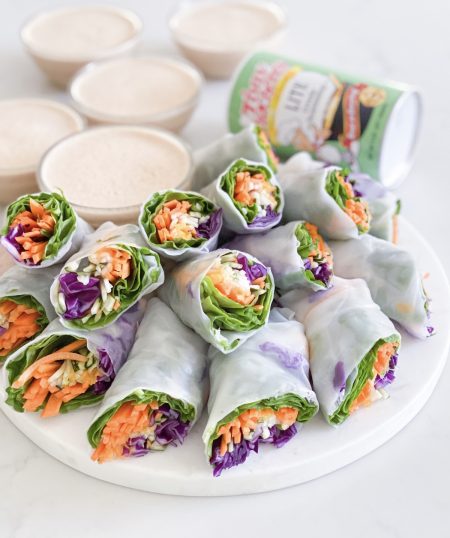 Shop Tony's Flavors In This Recipe
Ingredients
3 Cups Baby Spinach

1 Zucchini, Julienned

2 Carrots, Julienned

1 Yellow Bell Pepper or Mango, Sliced

3 Leaves Red Cabbage, Cut Into Strips

8 Rice Paper Rounds

1 Cup Peanut Butter

1 Lemon, Juiced

1 Tablespoon Tony's Lite Seasoning

1 1/2 Cups Water to Thin
Directions
Prepare all the vegetables for the rolls.
Prepare a bowl with warm water.
Dip the rice paper into the water until it is soft and pliable, about 5 seconds.
Remove the rice paper round from the water and spread it flat on the work surface.
Lay spinach over the bottom third of the rice paper, flattening it with your palm.
Top with yellow bell pepper, zucchini, carrots and red cabbage.
Fold in the left and the right sides of the rice paper, then lift the bottom edge over the vegetables.
Tightly tuck and roll the race paper away from you.
Continue rolling as tightly as possible until the roll is closed.
Set aside, seam side down.
Repeat with remaining rolls.
To make the spicy peanut sauce, blend peanut butter, lemon, Tony's Lite Seasoning and water together.
To serve, cut each roll crosswise into two pieces.
Serve spicy peanut sauce on the side.
Join our
family
Bring a little spice to your email inbox with Tony Chachere's Creole Club!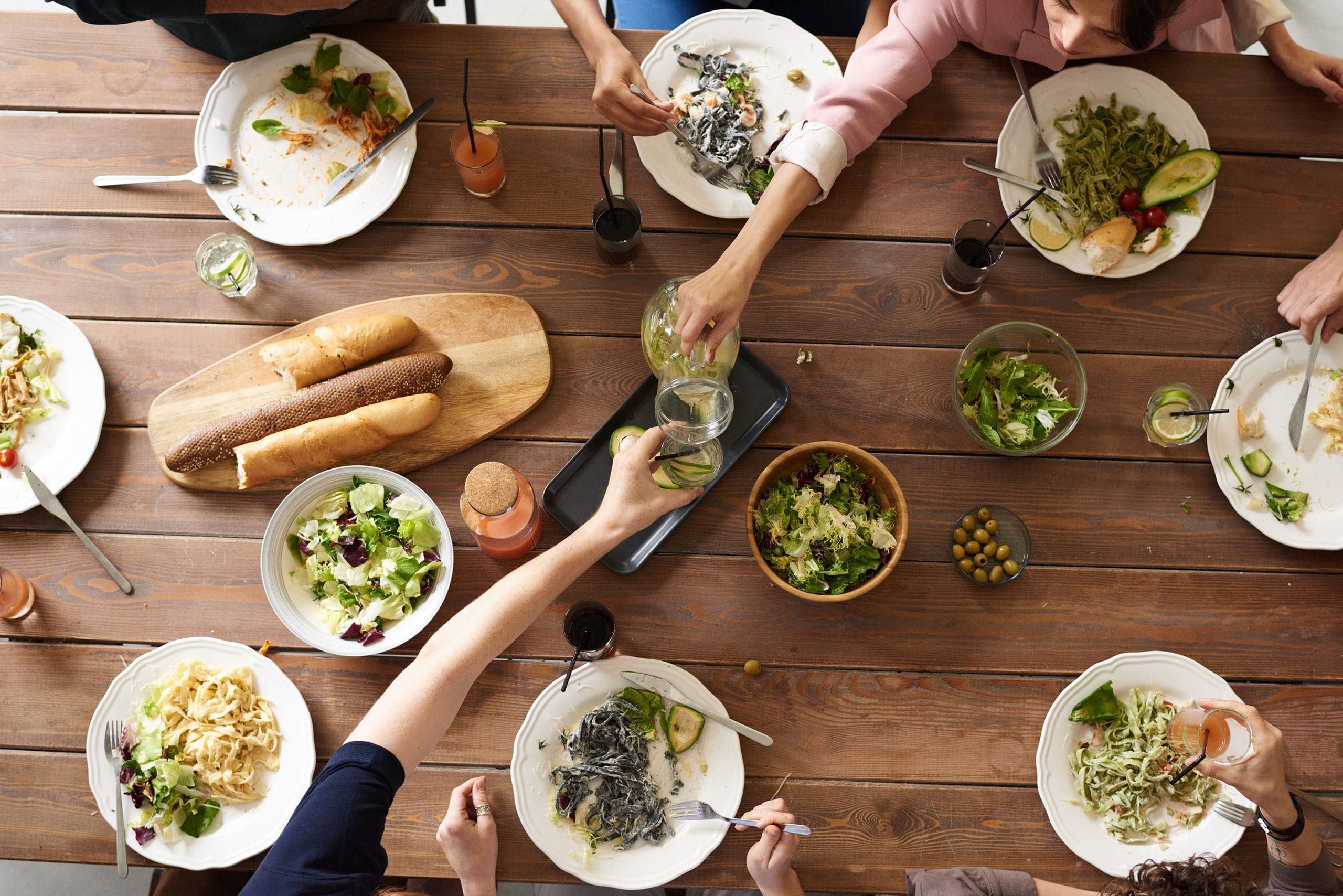 from our
Cajun Country Cookbook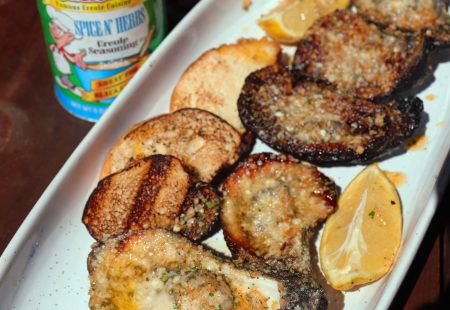 Chargrilled Oysters
Seafood and summer are a match made in heaven and @flychefaldenb knows how to fire up…
Get Recipe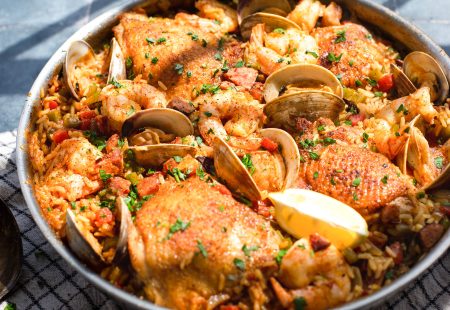 Easy Cajun Paella
This comforting and delicious paella is a Cajun twist on the traditional, thanks to Tony's Spanish…
Get Recipe