This dish is the equivalent to a twice baked eggplant. The eggplant shells are hollowed out, using the pulp to mix with the stuffing. The stuffing is a mixture of the pulp, onions, bell pepper, steamed rice, either ham, shrimp, chicken or a combination. The shells are filled with the delicious mixture, topped with bread crumbs and cooked to a golden brown.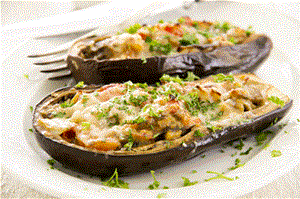 Shop Tony's Flavors In This Recipe
Ingredients
3 Whole Eggplants

1 Whole Onion, Chopped

1 Tablespoon Butter

2 Tablespoons Tony's Original Creole Seasoning

1 Cup Shrimp

1/2 Cup Steamed Rice

1/2 Cup Bell Pepper

1/2 Cup Bread Crumbs
Directions
Cut eggplants lengthwise.
In a pot, parboil eggplant for 5 minutes in salted water.
Drain.
Scoop out the pulp and set aside the shells.
Place pulp in a large bowl.
In a saucepan, sauté onions and bell pepper in butter until tender.
Season with Tony's Original Creole Seasoning.
Add all ingredients (except bread crumbs) to eggplant pulp.
Blend well.
Place shells in a baking dish coated with cooking spray. Fill the shells with the mixture and top with bread crumbs.
Bake in a 350°F oven until shells are tender and tops are brown (about 30 minutes).
Join our
family
Bring a little spice to your email inbox with Tony Chachere's Creole Club!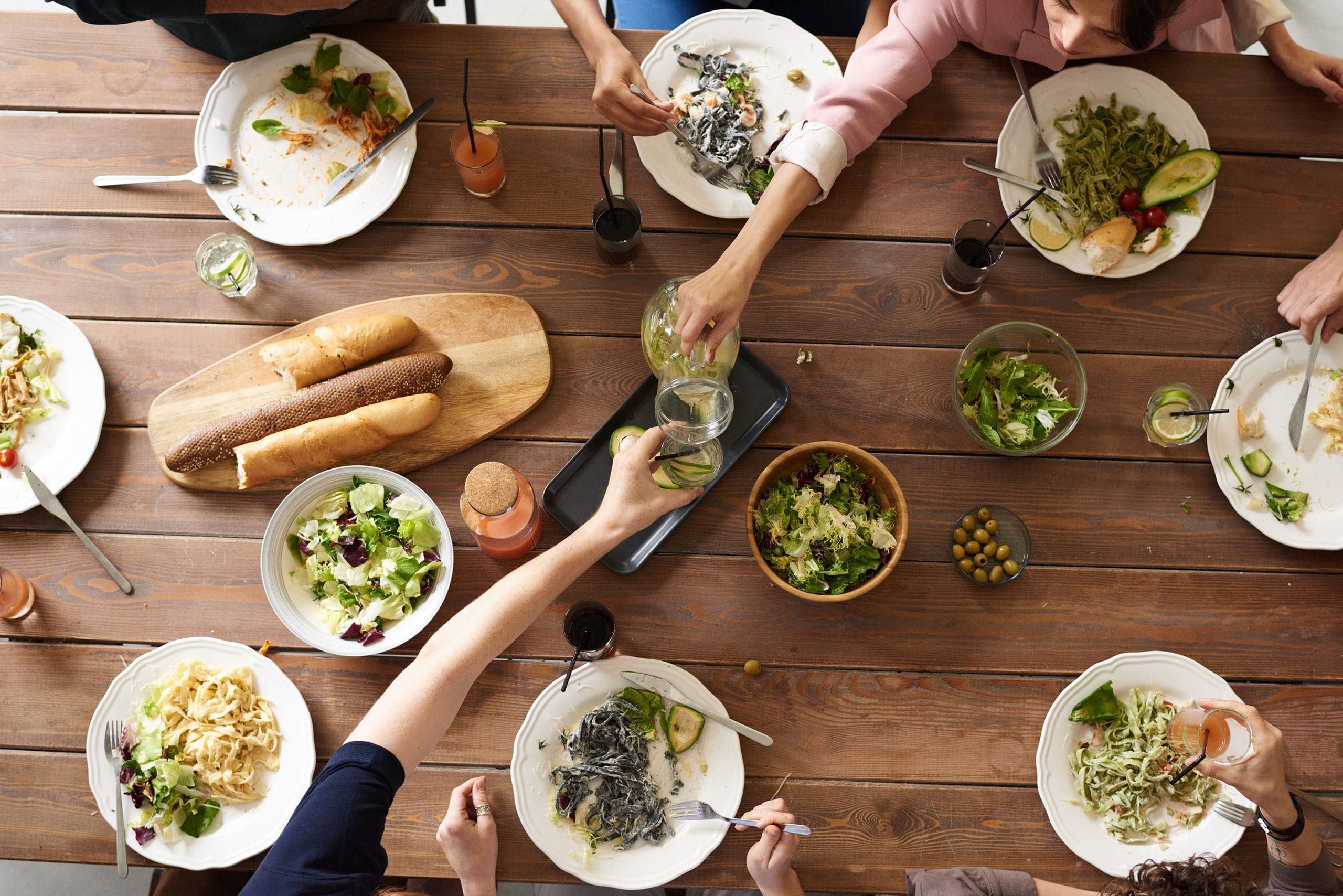 from our
Cajun Country Cookbook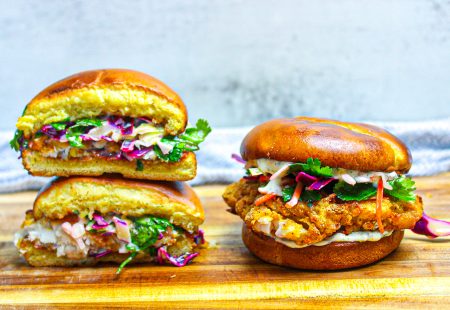 Air Fried Catfish Sandwich
Let the good times roll into your next BBQ or picnic with this Air Fried Catfish…
Get Recipe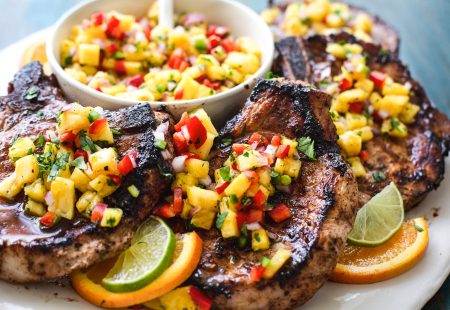 Jerk-Inspired Pork Chops with Pineapple Salsa
Grilling season is here and a delicious pork chop is hard to beat. This Jerk-Inspired Pork…
Get Recipe