These are the perfect "little toasts" for your next dinner party or for a special dinner with the family. Crispy and flavorful, these Creole Crostini appetizers by Kate Stuart are full of zest and spice; sure to get your taste buds fired up.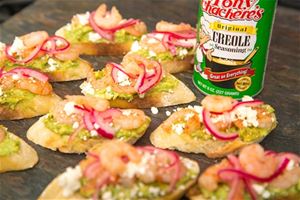 Shop Tony's Flavors In This Recipe
Ingredients
1 Baguette, Sliced

3 Tablespoons Extra Virgin Olive Oil, Divided

1 Pound Small Raw Shrimp, Peeled and Deveined with Tails Removed

1 Avocado, Diced

Zest and Juice of 1 Lemon

6-Ounce Container Crumbled Feta Cheese

1 Cup Grape Tomatoes, Slice into Quarters

2 Teaspoons and 3 Tablespoons Tony's Original Creole Seasoning

Pickled Red Onions (See Notes Below)
Directions
Preheat oven to 350°F.
Lay the baguette slices on a rimmed baking sheet. Drizzle with 1 Tablespoon olive oil, then evenly sprinkle on 2 teaspoons Tony's Original Creole Seasoning. Place into oven and toast for 10-12 minutes. Remove and let cool.
Bring a large pot of water to a boil. Add 3 Tablespoons Tony's Original Creole Seasoning to the water. Carefully put the raw shrimp in the water and cook until they turn pink and look opaque. Remove the shrimp with a slotted spoon and let cool on a sheet pan or in a colander.
In a small bowl, add the avocado, lemon zest, lemon juice and remaining olive oil. Gently mash the avocado with lemon and oil until combined. It should be slightly chunky.
To assemble the toasts: spread a heaping teaspoon of avocado on bread, next add 2-3 shrimp (depending on size), a few pieces of tomato, crumbled feta, and top with pickled red onion.
NOTES:
To make the pickled red onions, place half of a thinly sliced red onion in a bowl. Add 1 cup apple cider vinegar and 3 tablespoons sugar. Let sit for 20 minutes, occasionally giving it a stir. Remove onions and drain well before use.
Join our
family
Bring a little spice to your email inbox with Tony Chachere's Creole Club!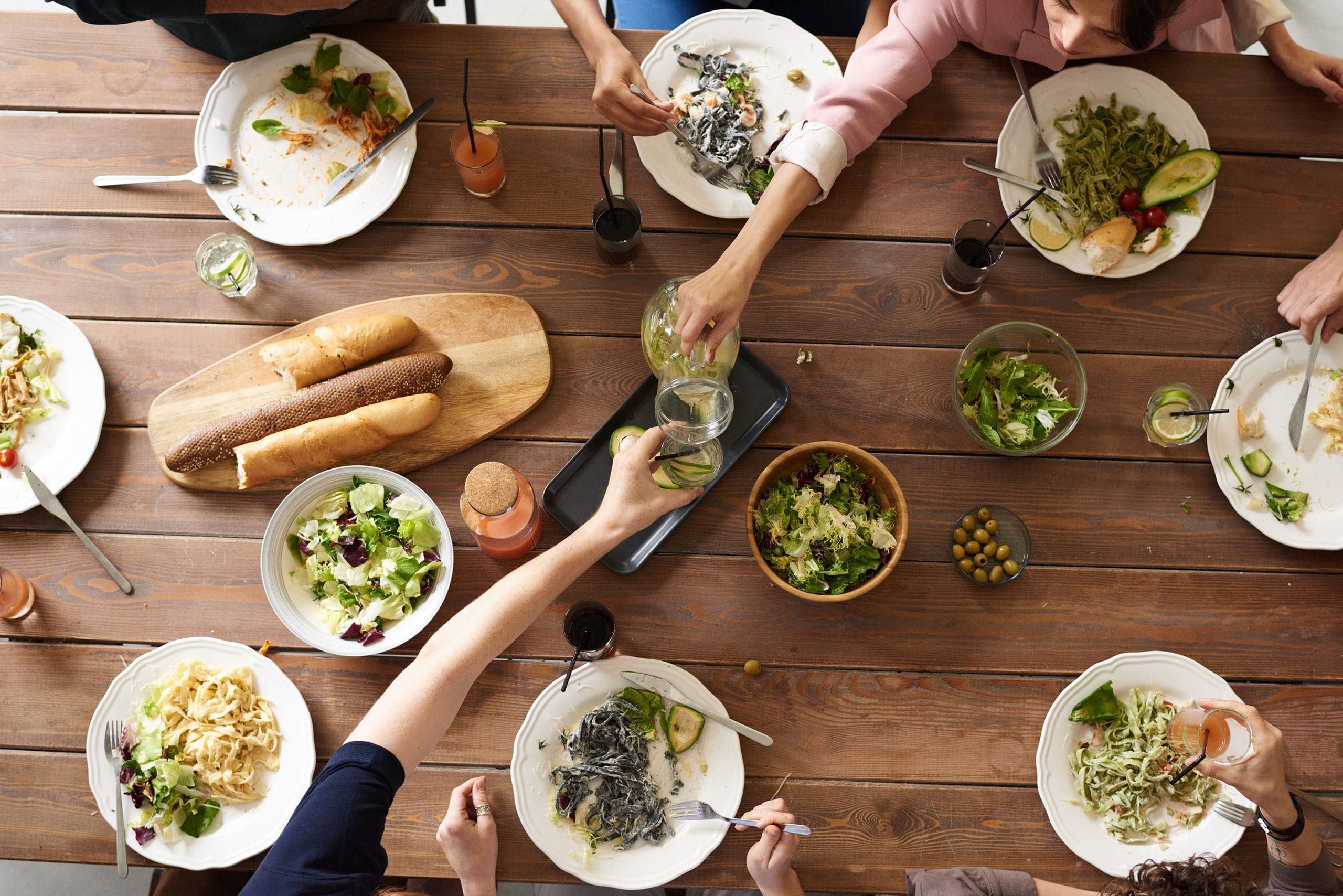 from our
Cajun Country Cookbook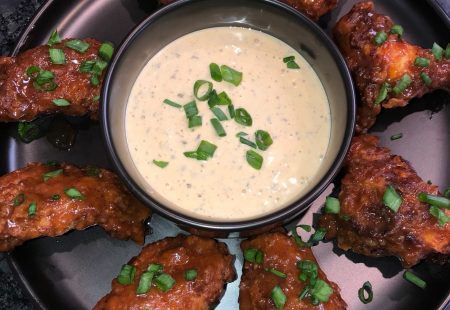 Creole BBQ Chicken Wings
Whether for your next backyard BBQ, picnic or tailgate, take your wings game to the next…
Get Recipe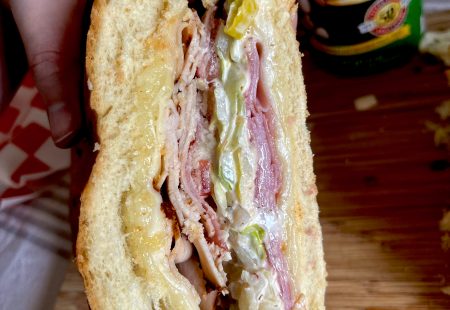 Cajun Grinder Salad Sandwich
The viral TikTok Grinder Salad Sandwich has finally made it's way to Tony Chachere's and @eatforcheap puts the…
Get Recipe