Make a good use of your cast iron skillet with this easy Creole Butter Lamb Chop recipe by @flychefaldenb.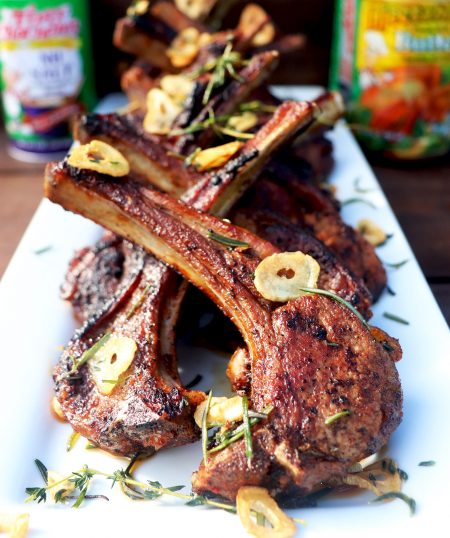 Shop Tony's Flavors In This Recipe
Ingredients
2 racks of lamp chops

1/2 cup Tony Chachere's Injectable Creole Butter Marinade

1 tsp Tony's No Salt Seasoning Blend

1 tsp smoked paprika

3 tbs avocado oil

3 cloves of garlic (sliced thin)

1 sprig of rosemary

1 sprig of thyme
Directions
Using the injector provided with the creole butter marinade, inject each lamb chop every 1⁄2 inch with the marinade.
Season the injected lamb chops with the No Salt Seasoning Blend and smoked paprika.
In a skillet over medium heat, add in avocado oil.
Once heated, add in garlic, rosemary and thyme. Sauté until garlic is slightly browned and fragrant and turn the heat off.
Strain the oil and place the garlic and herbs to the side.
In a hot skillet over high heat, add 1 tbs of the infused oil.
Once the oil is shimmering, add the lamb chops in batches. Cook on one side for about 3 minutes to form a brown crust. Flip and let cook for an additional 2 minutes. Add more infused oil as needed.
Remove from heat and let rest for 5 minutes.
Plate and garnish with the same garlic and herbs earlier and enjoy!
Join our
family
Bring a little spice to your email inbox with Tony Chachere's Creole Club!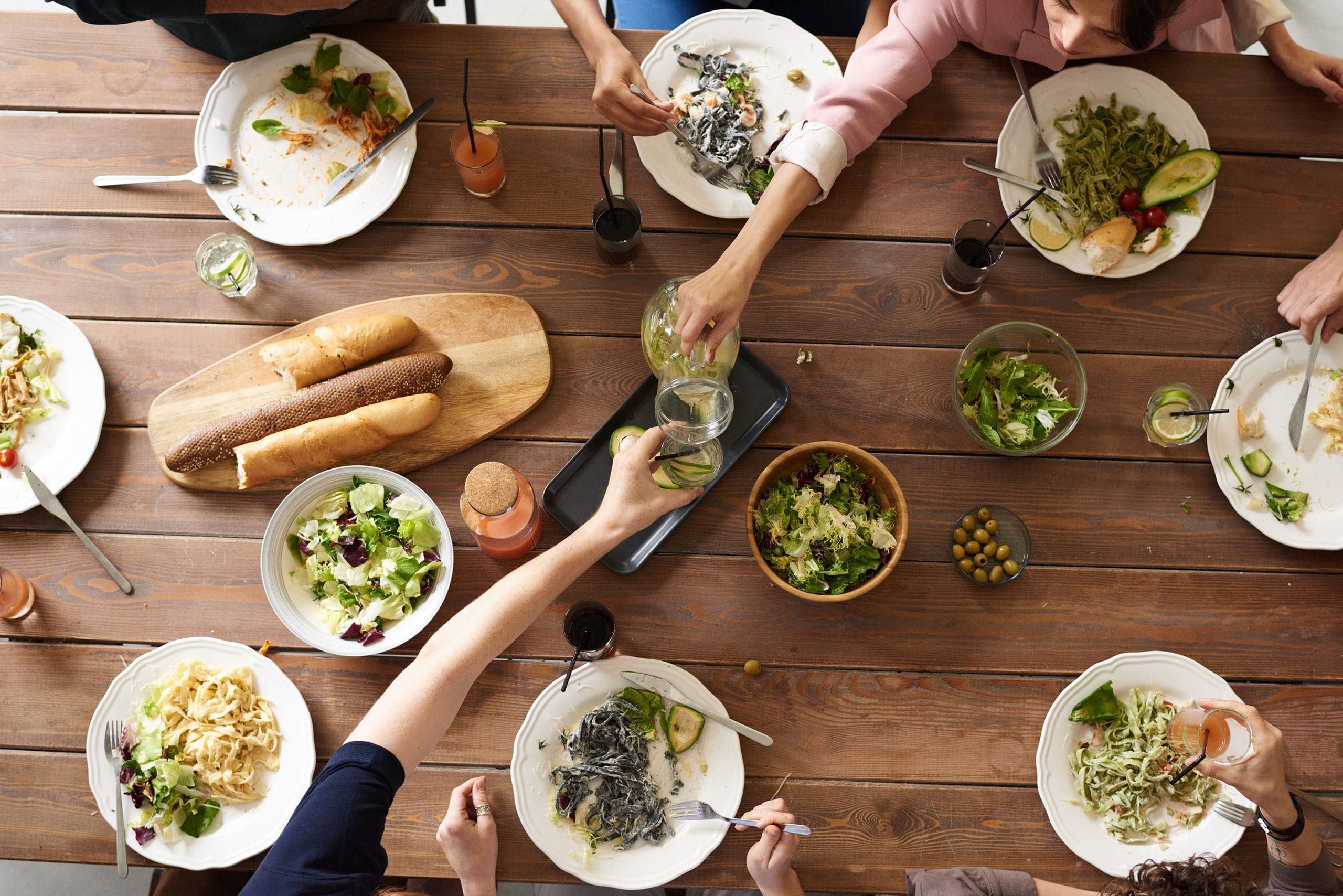 from our
Cajun Country Cookbook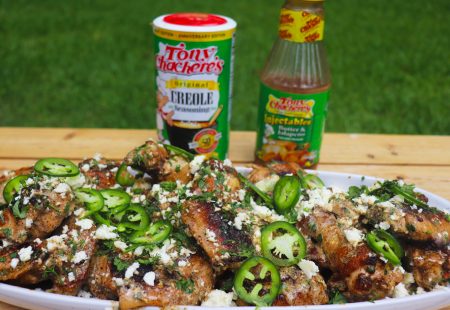 Creole-Elote Style Party Wings
@flychefaldenb takes all of the flavoring of Mexican street corn and turns it into a Creole-style…
Get Recipe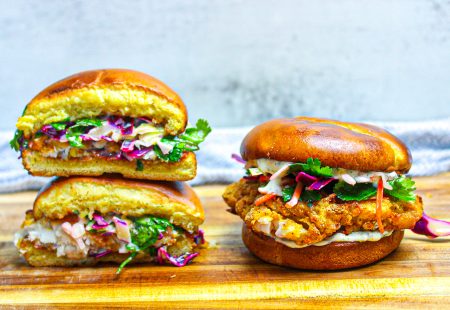 Air Fried Catfish Sandwich
Let the good times roll into your next BBQ or picnic with this Air Fried Catfish…
Get Recipe