Cranberry Apple Dump Cake
This Cranberry Apple Dump Cake with Tony's Praline Honey Ham Marinade makes for the perfect holiday dessert. @flychefaldenb says this dish is easy to make and will impress your guests!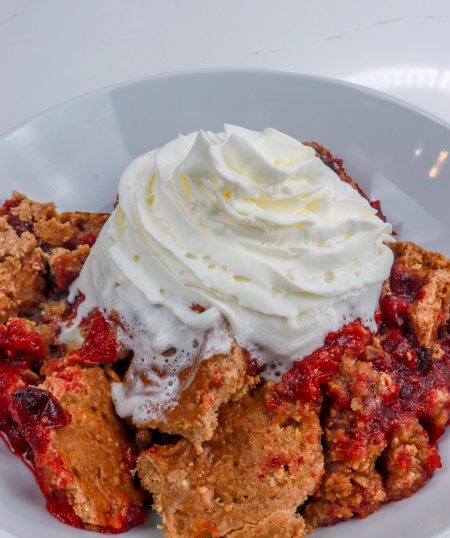 Shop Tony's Flavors In This Recipe
Ingredients
12 oz cranberries (fresh, rinsed)

1 Granny Smith apple (peeled, cored, chopped)

1 c Tony Chachere's Injectable Praline Honey Ham Marinade

1/4 c brown sugar

1/4 c orange juice

sugar to taste

4 oz crushed pecans (optional)

1 box spiced cake mix

12 tbs butter (frozen, divided)
Directions
In a saucepan over medium-high heat, add the marinade, brown sugar and orange juice. Bring to a boil and add in cranberries and apples.
Bring it back to a boil and reduce to a simmer. Let simmer for 10 minutes or until cranberries begin to burst.
Add in sugar to taste.
Preheat the oven to 350 degrees.
Pour the mixture into a 9×13 baking dish and top with pecans and then an even layer of cake mix.
Place the butter on top in rows.
Bake in the oven for 45-60 minutes or until the top is golden brown.
Remove, serve with whipped cream or ice cream and enjoy!
Join our
family
Bring a little spice to your email inbox with Tony Chachere's Creole Club!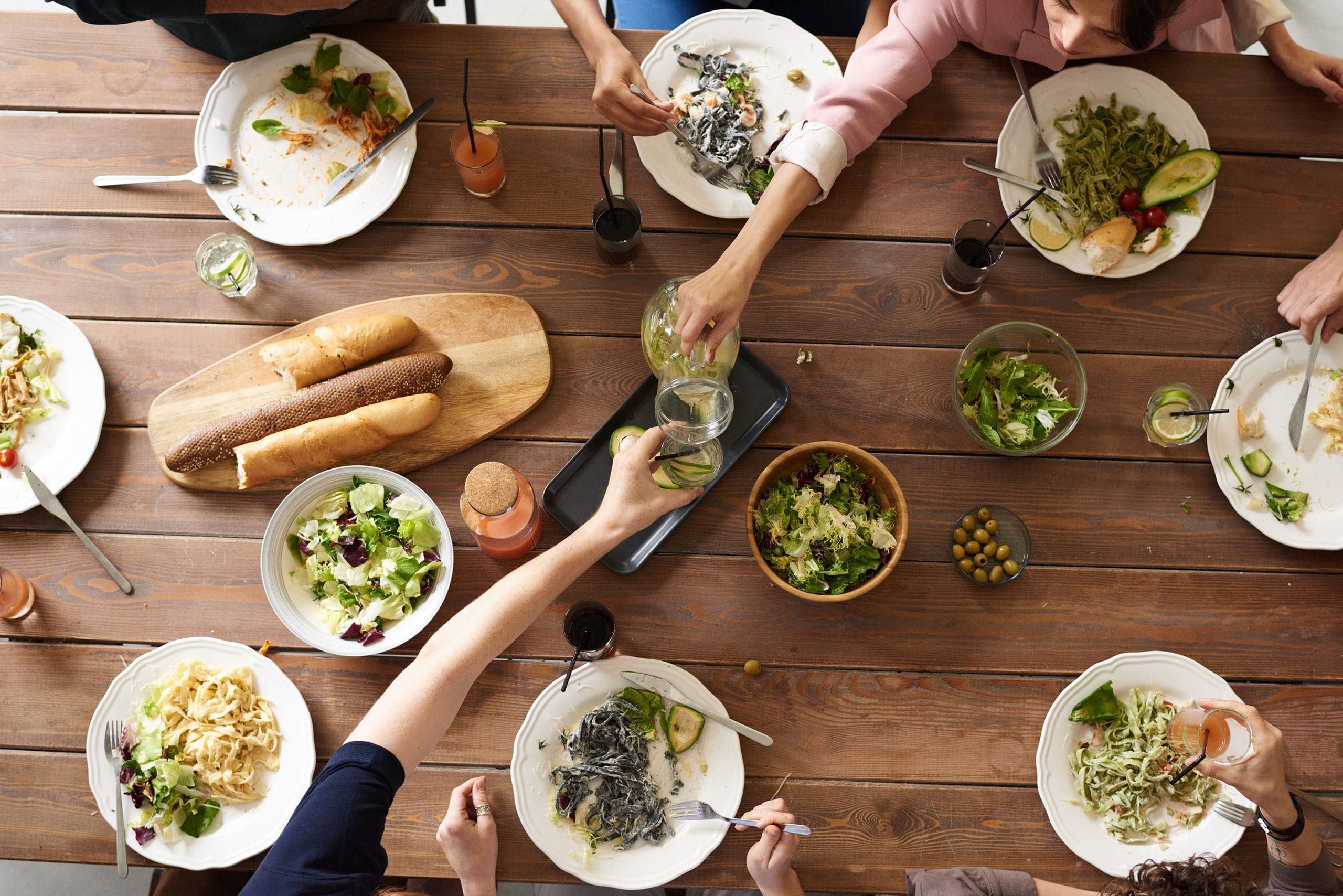 from our
Cajun Country Cookbook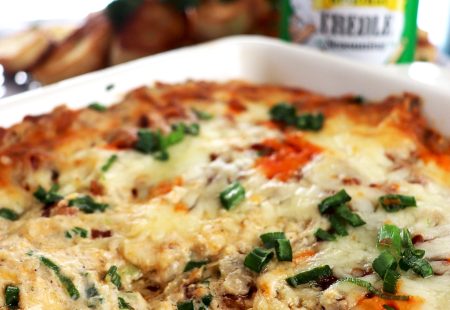 Cajun Boudin Dip
This creamy, cheesy, and dreamy dip recipe by @flychefaldenb is a party essential. Be sure you…
Get Recipe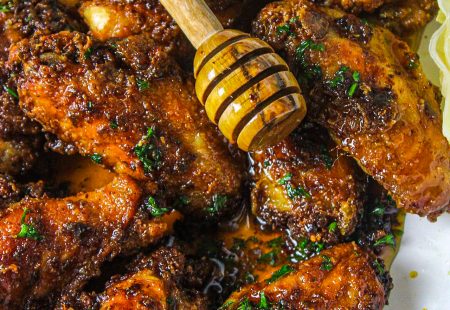 Hot Honey Wings
Try these sweet and zesty Hot Honey Wings by @creoleseoul for a bite of something you…
Get Recipe