Crab Stuffed Deviled Eggs
Deviled eggs are a classic recipe, perfect for any gathering. With just a few ingredients and Tony's Spice N' Herbs Seasoning, you will have people smiling with just one bite. Creole For The Soul's Crab Stuffed Deviled Eggs are sure to be a crowd pleaser.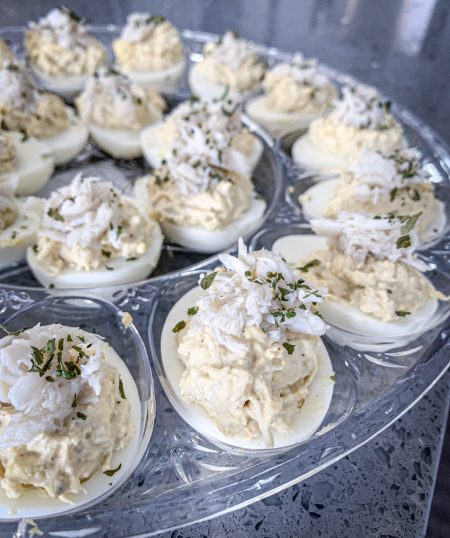 Shop Tony's Flavors In This Recipe
Ingredients
12 Eggs, Hard Boiled, Peeled and Halved Lengthwise

8 Ounces Lump Crab Meat, Divided

1/3 Cup Mayonnaise

2 Teaspoons Creole or Dijon Mustard

2 Teaspoons Apple Cider Vinegar

1 1/2 Teaspoons Tony's Spice N' Herbs Seasoning

1 Tablespoon Fresh Parsley, Chopped (Plus Additional for Garnish)
Directions
Scoop the yolks out of the hard boiled eggs and place them in a large mixing bowl. Mash the yolks with a fork until no large chunks remain.
Add in half of the crab meat and break it apart with the fork. Mix in mayonnaise, mustard, apple cider vinegar and 1 teaspoons Tony's Spice N' Herbs Seasoning.
Fill the cavity of each egg white half with the mixture.
Sprinkle the remaining crab meat with a 1/2 teaspoon of Tony's Spice N' Herbs and top the filled eggs with it.
Garnish with parsley, cover and refrigerate the eggs at least 20 minutes before serving. (These can be made up to a day ahead.)
Join our
family
Bring a little spice to your email inbox with Tony Chachere's Creole Club!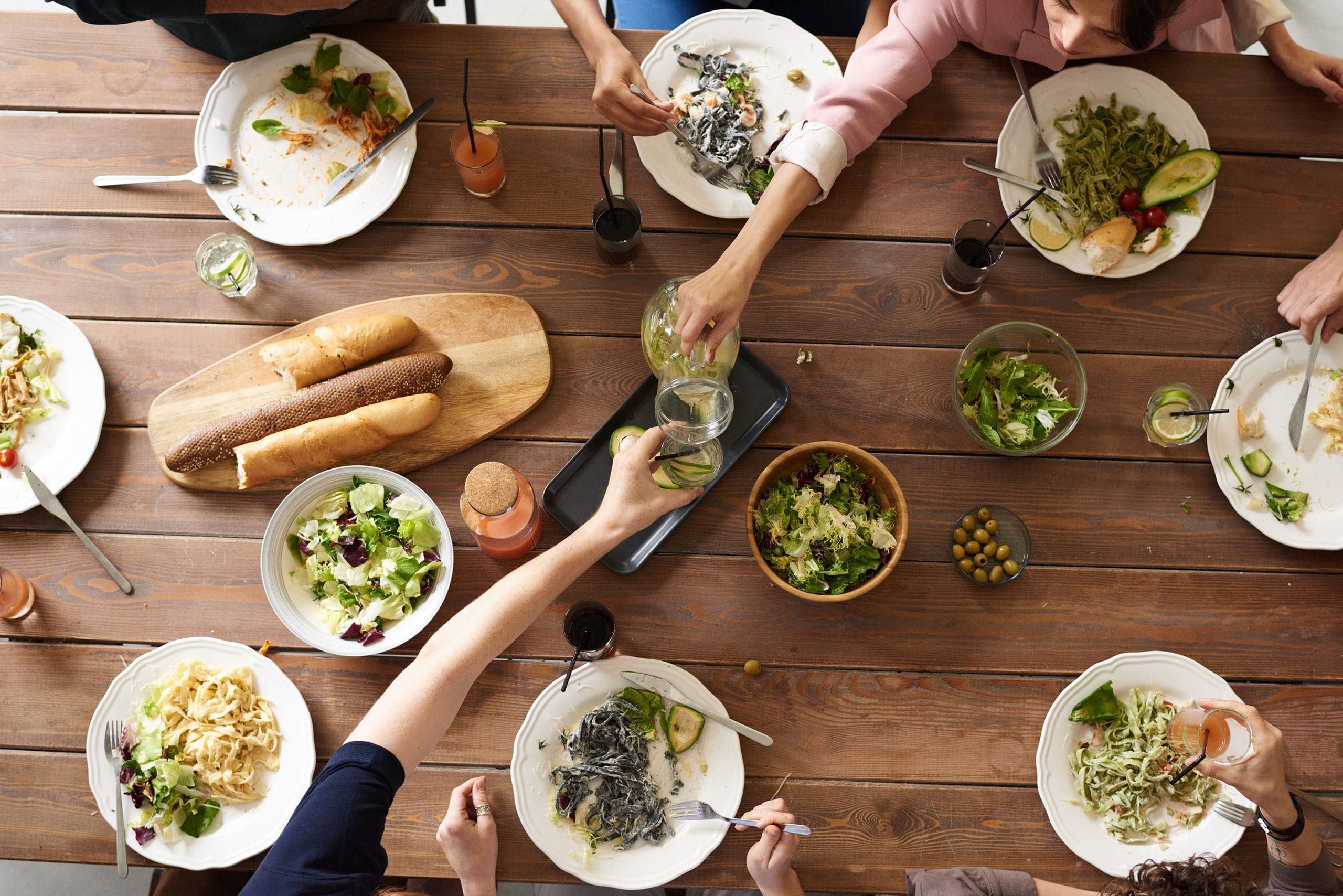 from our
Cajun Country Cookbook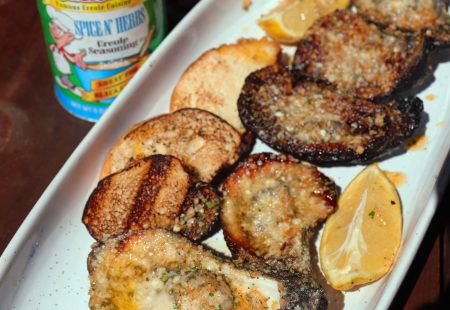 Chargrilled Oysters
Seafood and summer are a match made in heaven and @flychefaldenb knows how to fire up…
Get Recipe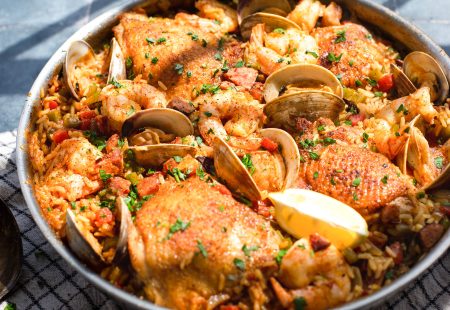 Easy Cajun Paella
This comforting and delicious paella is a Cajun twist on the traditional, thanks to Tony's Spanish…
Get Recipe