This Chicken Cordon Bleu recipe by @flychefaldenb is tender, juicy, and smothered in a creamy Creole Dijon sauce the whole family will fall in love with.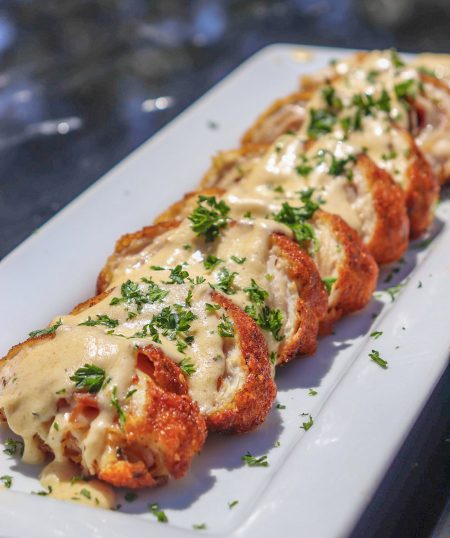 Shop Tony's Flavors In This Recipe
Ingredients
For The Chicken: 

4 chicken breast (boneless, skinless)

1/2 lb ham (sliced)

16 slices Swiss cheese

1 tbs Tony Chachere's Spice N' Herbs

oil for frying

For the Batter: 

1 cup all purpose flour

2 cup Italian breadcrumbs

4 eggs

Sauce Ingredients:

3 tbs unsalted butter

2 cloves garlic (minced)

3 tbs all purpose flour

2 cups heavy cream

1/4 cup Dijon Mustard

1 cup Parmesan cheese

Tony Chachere's Spice N' Herbs to taste
Directions
Butterfly the chicken breasts by cutting them in half and opening them up.
Place the chicken between two pieces of plastic wrap and pound until it's about 1⁄2 inch thick.
Season the chicken with the Tony Chachere's Spice N' Herbs Seasoning.
Evenly distribute the Swiss cheese and ham on the chicken and roll the chicken up.
Wrap the chicken in plastic wrap and place in the freezer while you prepare the sauce.
In a saucepan over medium heat, melt butter and garlic. Sauté until fragrant.
Stir in flour for 2 minutes, add heavy cream and Dijon mustard and stir until thickened.
Add in Parmesan cheese and season to taste with the Spice N' Herbs.
Heat 2 inches of oil to 325 degrees.
Remove chicken from the freezer and dip into a bowl of flour. Then into a bowl of eggs and finally a bowl of Italian breadcrumbs.
Fry in oil for 5 minutes. Turn over and fry for an additional 5 minutes.
If the internal temperature is not up to 165 degrees, add it to an oven on 325 degrees until it reaches 165 degrees.
Plate, slice and top with cream sauce.
Join our
family
Bring a little spice to your email inbox with Tony Chachere's Creole Club!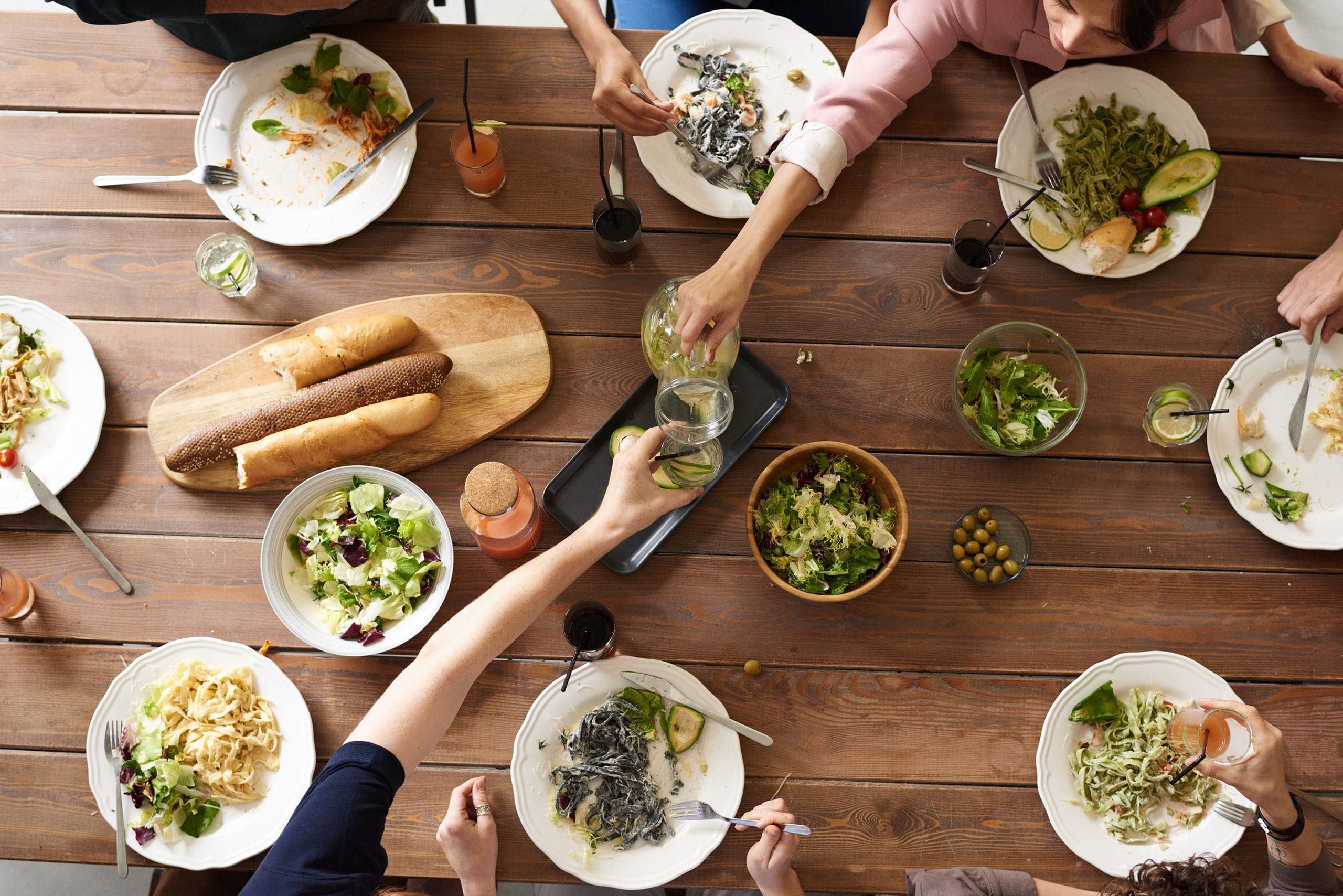 from our
Cajun Country Cookbook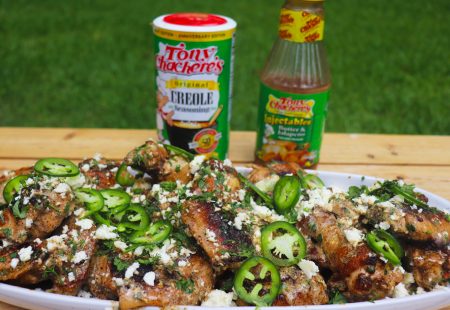 Creole-Elote Style Party Wings
@flychefaldenb takes all of the flavoring of Mexican street corn and turns it into a Creole-style…
Get Recipe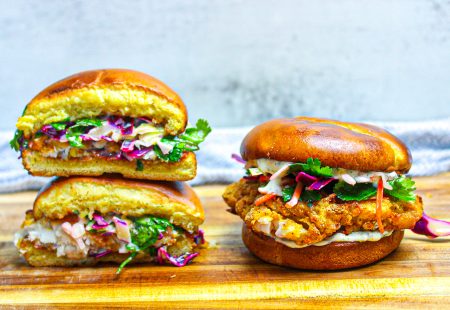 Air Fried Catfish Sandwich
Let the good times roll into your next BBQ or picnic with this Air Fried Catfish…
Get Recipe