Cheeseburger Stuffed French Bread
@flychefaldenb puts a fun twist on a traditional summer dish with this cheeseburger stuffed French bread. Whether it's for a busy weeknight, Saturday lunch, or a dish to pass, this meal packs a punch of flavor.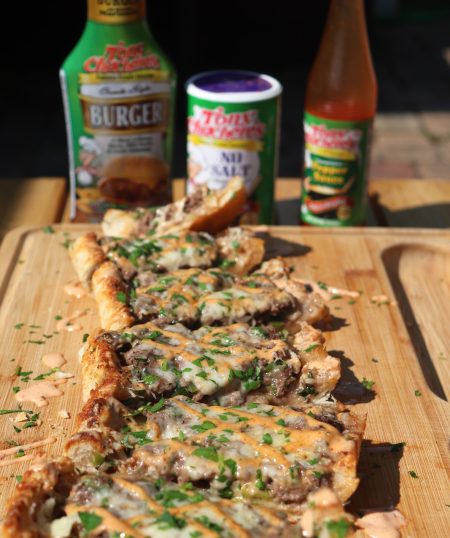 Shop Tony's Flavors In This Recipe
Ingredients
1 french bread loaf

1lb lean ground beef

1/3 c Tony Chachere's Burger Marinade

1 small shallot

2 green onions (chopped)

2 tbs fresh parsley (chopped)

1 jalapeño pepper (diced, deseeded)

1/2 c parmesan (grated)

1 tbs olive oil

1 tsp Tony Chachere's No Salt Seasoning

2/3 c cheddar cheese (divided, grated)

Sauce: 

1/3 c mayo

2 tbs ketchup

1 tbs creole mustard

1 tbs Tony Chachere's Pepper Sauce

1 tbs Tony Chachere's Burger Marinade

1 tsp paprika

1/2 tsp dill weed
Directions
1. In a bowl combine ground beef, burger marinade, shallots, green onions, parsley, jalapeños and parmesan cheese. Mix until well combined, cover and refrigerate for 30 minutes to marinate.
2. Preheat the oven to 400 degrees.
3. Slice the French bread lengthwise and slightly hollow out the bread and place it on a baking pan.
4. Rub the inside of the bread with the olive oil, No Salt Creole Seasoning and ⅓ c of cheddar cheese.
5. Remove your meat mixture from the refrigerator and evenly distribute it into each half of French bread. Use your hands to push it down firmly.
6. Top the meat with the remaining cheddar cheese.
7. Bake in the oven for 20 minutes or until meat is cooked through and cheese is melted.
8. Combine all the sauce ingredients together to top the French bread or use as a dip.
9. Garnish with parsley if desired and enjoy!
Join our
family
Bring a little spice to your email inbox with Tony Chachere's Creole Club!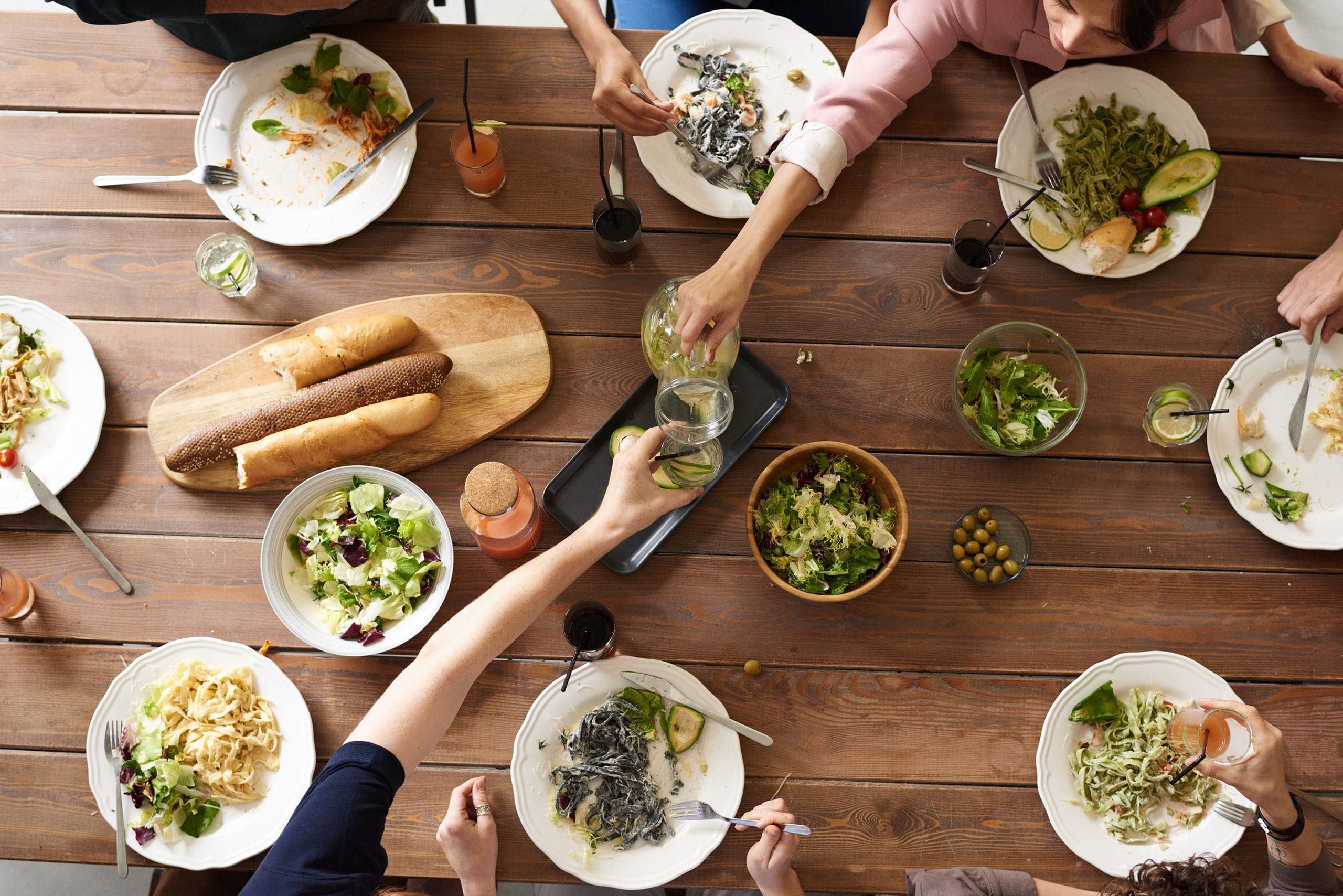 from our
Cajun Country Cookbook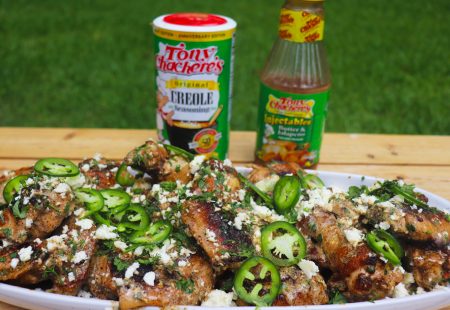 Creole-Elote Style Party Wings
@flychefaldenb takes all of the flavoring of Mexican street corn and turns it into a Creole-style…
Get Recipe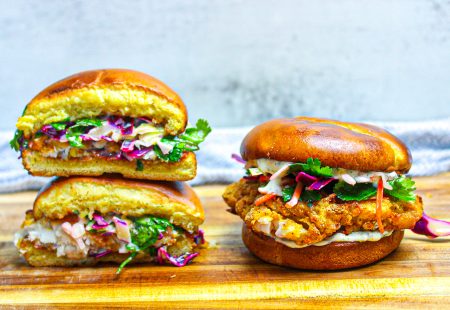 Air Fried Catfish Sandwich
Let the good times roll into your next BBQ or picnic with this Air Fried Catfish…
Get Recipe