Cajun Roasted Spatchcock Chicken
Spatchcocked and cooked to juicy and crispy perfection, this Cajun roasted chicken by @tymitchell_ combines citrus, garlic, herbs and the zest of Creole seasoning for a flavorful chicken like you've never had.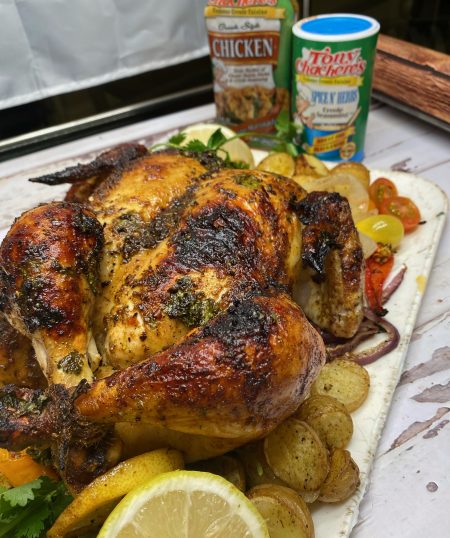 Shop Tony's Flavors In This Recipe
Ingredients
4 Pounds Whole Chicken, Room Temperature with Giblets and Neck Removed

1/4 Cup Unsalted Butter, Melted

3 Tablespoons Olive Oil

3 Cups Tony's 30-Minute Chicken Marinade

1 Lemon, Cut in Half

Tony's Spice N' Herbs Seasoning, to Taste

1 Tablespoon Honey

2 Tablespoons Parsley, Freshly Chopped

1 Head Garlic, Roughly Peeled and Cut in Half

3 Fresh Whole Rosemary Sprigs

1 Bell Pepper, Chopped

1 Red Onion, Sliced

1 White Onion, Sliced

Tony's Creole Butter & Herb Rice Dinner Mix
Directions
 Preheat oven to 375°F.
Line a baking tray with foil or lightly grease a roasting pan. Use a baking rack if you have one, for crisping.
Discard the neck and giblets from inside the chicken and remove any excess fat. Wash the chicken and pat dry with paper towels.
Spatchcock or butterfly the chicken by cutting it down the center on the back side and removing the backbone, allowing it to be flattened out for serving.
In a blow, mix together olive oil, melted butter, Tony's 30-Minute Chicken Marinade and the juice of half a lemon.
Pour the sauce over the chicken to completely cover it. Also pour the sauce under the skin and inside the cavity.
Season the chicken liberally with Tony's Spice N' Herbs Seasoning on the outside and inside the cavity.  Then sprinkle on parsley.
Stuff the head of garlic into the chicken cavity along with the rosemary sprigs and the squeezed lemon half. Tie the chicken legs together with kitchen string. Drizzle with honey.
Place the chicken breast-side up onto a baking tray or roasting pan. Cover the pan with chopped peppers and sliced onions and lay the chicken on top.
Roast for 1 hour and 10 minutes. Baste the chicken halfway through with extra marinade mixture.
After the 1 hour and 10 minutes, bring the oven temperature up to 425°F and roast for an additional 20 minutes to brown and crisp the skin.
When finished baking, put the chicken on a plate and garnish with the pepper and onions.
Serve with Tony's Creole Butter & Herb Rice Dinner Mix, and use some of the juice from the chicken to coat the rice once it's cooked. Enjoy!
Join our
family
Bring a little spice to your email inbox with Tony Chachere's Creole Club!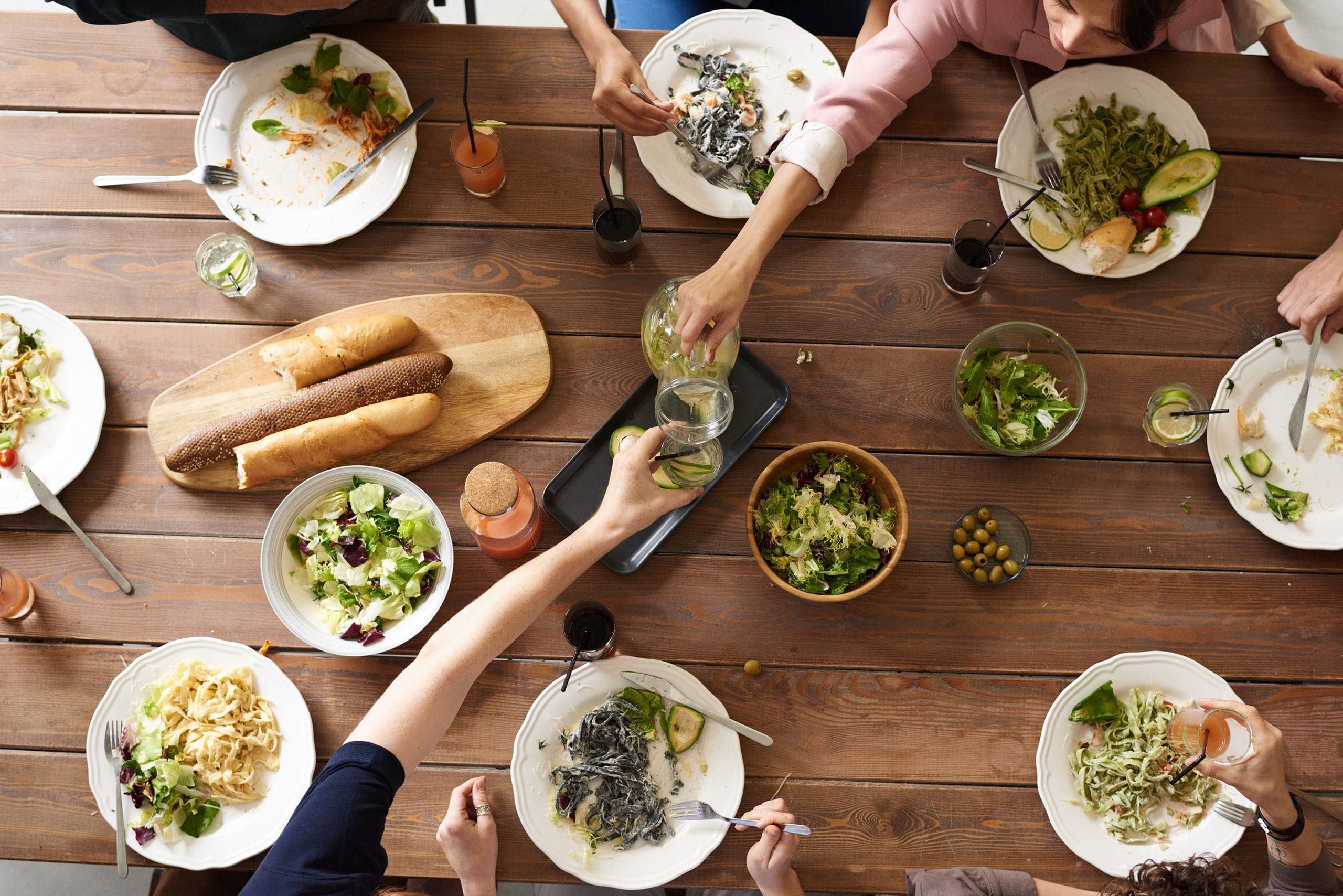 from our
Cajun Country Cookbook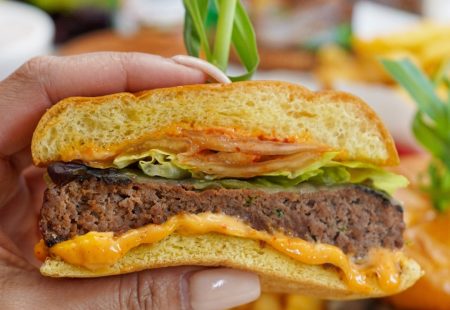 Korean BBQ-Style Hamburgers
Asian-Cajun fusion takes this burger game to a whole new level! Viet Home Cooking creates an…
Get Recipe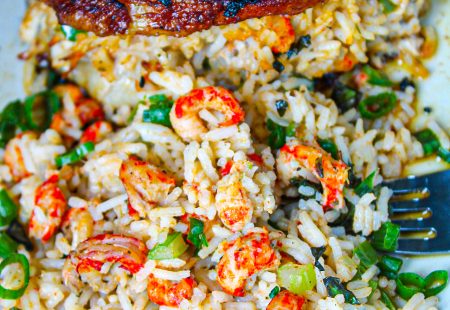 Crawfish Rice-Stuffed Pork Chops
This simple one-skillet meal by Creole Soul is full of tasty rice and crawfish tails all…
Get Recipe