Cajun Jerk Chicken Fettuccine
Putting a Cajun spin on jerk chicken, Creole For The Soul takes the classic recipe and kicks the flavor up with Tony's seasoning without adding salt.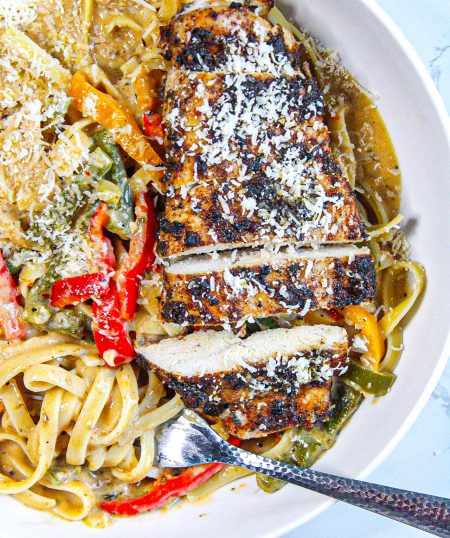 Shop Tony's Flavors In This Recipe
Ingredients
1-2 Chicken Breasts

16 Ounces Fettuccine, or Pasta of Your Choice

1-2 Tablespoons Jerk Sauce

1 Chicken Bouillon, or 1 Teaspoon of Better than Chicken Bouillon

1 Can Coconut Milk

1/2 Cup Heavy Cream

1/3 Cup Shaved Parmesan Cheese, Plus More for Garnish

2 Tablespoons Butter

3 Cloves Garlic, Minced

3 Different Colored Bell Peppers (Red, Green, Yellow)

1/3 Cup Pasta Water

Tony's No Salt Seasoning, to Taste
Directions
Season chicken breast(s) with jerk sauce and Tony's No Salt Seasoning. Put in refrigerator and let sit for at least 1 hour.
Cook pasta according to package instructions to al dente.
Preheat oven to 350°F.
Take chicken out of fridge and let it get to room temperature, about 20-30 minutes.
Add chicken to oven-safe pan and bake for 15-20 minutes, then place under the broiler for 3-5 minutes to get a nice browning on the chicken. Take chicken out of broiler and let it cool. Then slice it into strips.
Melt butter in a skillet and add in the peppers. Sauté for 5 minutes and then stir in garlic for another minute. Add in coconut milk and heavy cream and stir. Bring to a boil, then back it down to a simmer.
Add in another tablespoon of jerk sauce, more Tony's No Salt Seasoning, to taste, and the chicken bouillon. Next, stir in the Parmesan cheese.
Let sauce simmer until thickened. If too thick, add in the 1/3 cup of pasta water. Add pasta into sauce and turn off heat.
Add pasta to a bowl or plate and top with the chicken. Garnish with shaved Parmesan and enjoy!
Join our
family
Bring a little spice to your email inbox with Tony Chachere's Creole Club!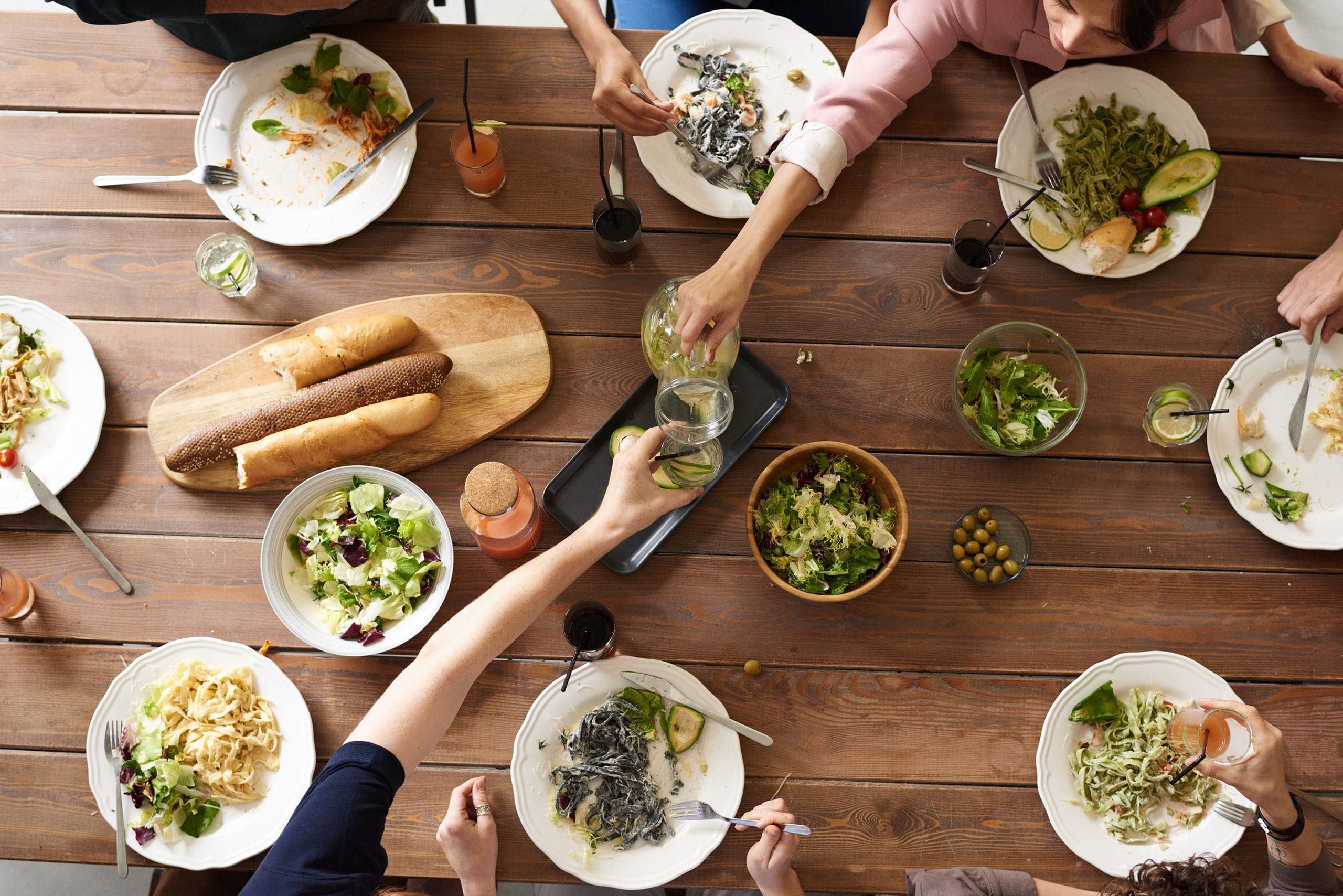 from our
Cajun Country Cookbook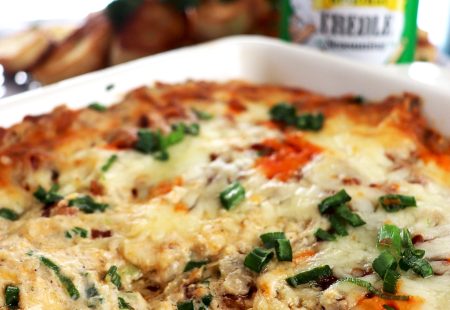 Cajun Boudin Dip
This creamy, cheesy, and dreamy dip recipe by @flychefaldenb is a party essential. Be sure you…
Get Recipe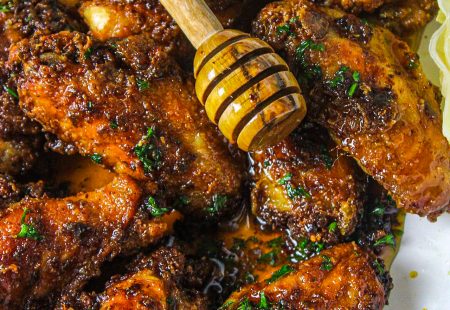 Hot Honey Wings
Try these sweet and zesty Hot Honey Wings by @creoleseoul for a bite of something you…
Get Recipe