This Cajun-inspired, creamy, velvety pasta dish is topped with juicy, plump shrimp and so much bold flavor. As Joyous Apron says, this is the perfect dish to spice up your dinner and your life!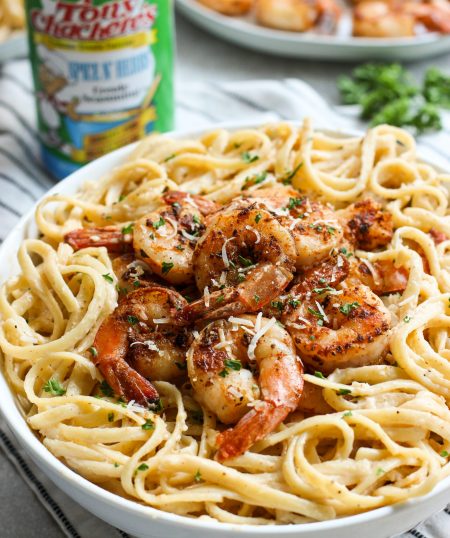 Shop Tony's Flavors In This Recipe
Ingredients
3/4-Pound Shrimp, Raw and Peeled

2 Teaspoons Tony's Spice N' Herbs Creole Seasoning

2 Teaspoons Vegetable Oil (Plus More for Pan Frying)

8 Ounces Linguine Pasta

2 Tablespoons Butter

1 Cup Whole Milk

1/2 Cup Chicken Broth (More if Needed)

4-5 Cloves Garlic, Minced

1 1/2 Teaspoons Tony's Spice N' Herbs Creole Seasoning

1 1/2 Tablespoons All-Purpose Flour

3-4 Tablespoons Grated Parmesan Cheese
Directions
Making the Shrimp:
Pat defrosted shrimp dry to remove all excess water. (See Note 1)
Combine 2 teaspoons Tony's Spice N' Herbs Seasoning and 2 teaspoons vegetable oil in a small bowl. Mix well.
Coat shrimp evenly with seasoning and oil.
Heat skillet on high with a few drops of vegetable oil.
Once skillet is heated, pan fry shrimp for approximately 2 minutes on one side, then flip shrimp and cook for another 2 minutes, or so, on the other side. Do not overlap or overcrowd skillet. Cook in two batches if needed. (See Note 2)
Once shrimp is cooked, remove shrimp from heat and set aside.
Making the Pasta & Sauce:
Fill a large pot with water and bring to a boil. Add linguine to water and cook based on suggested time on the package. Remove promptly and toss in olive oil to prevent pasta from sticking together.
Add butter and minced garlic to a skillet. (See Note 3). Once butter is melted and garlic is fragrant (do not brown or burn garlic), add flour.
Stir to combine, then add milk, chicken broth and 1 1/2 teaspoons of Tony's Spice N' Herbs Seasoning. Stir and bring to a boil. Optional: add more chicken broth if sauce is too thick.
Add Parmesan cheese and mix well. Remove from heat.
Toss pasta with sauce, and top with blackened shrimp. Serve and enjoy!
NOTES:
Chicken can be used as a substitute for shrimp. (Seasoning may need to vary slightly.)
To blacken shrimp, make sure you are cooking shrimp in high heat and there is no excess water on shrimp when you add it to the skillet. Also, do not move shrimp around before flipping in order to create a nice blackened, charred texture.
If using the same skillet used to cook shrimp, wipe off or clean off skillet before cooking pasta sauce on it.
Join our
family
Bring a little spice to your email inbox with Tony Chachere's Creole Club!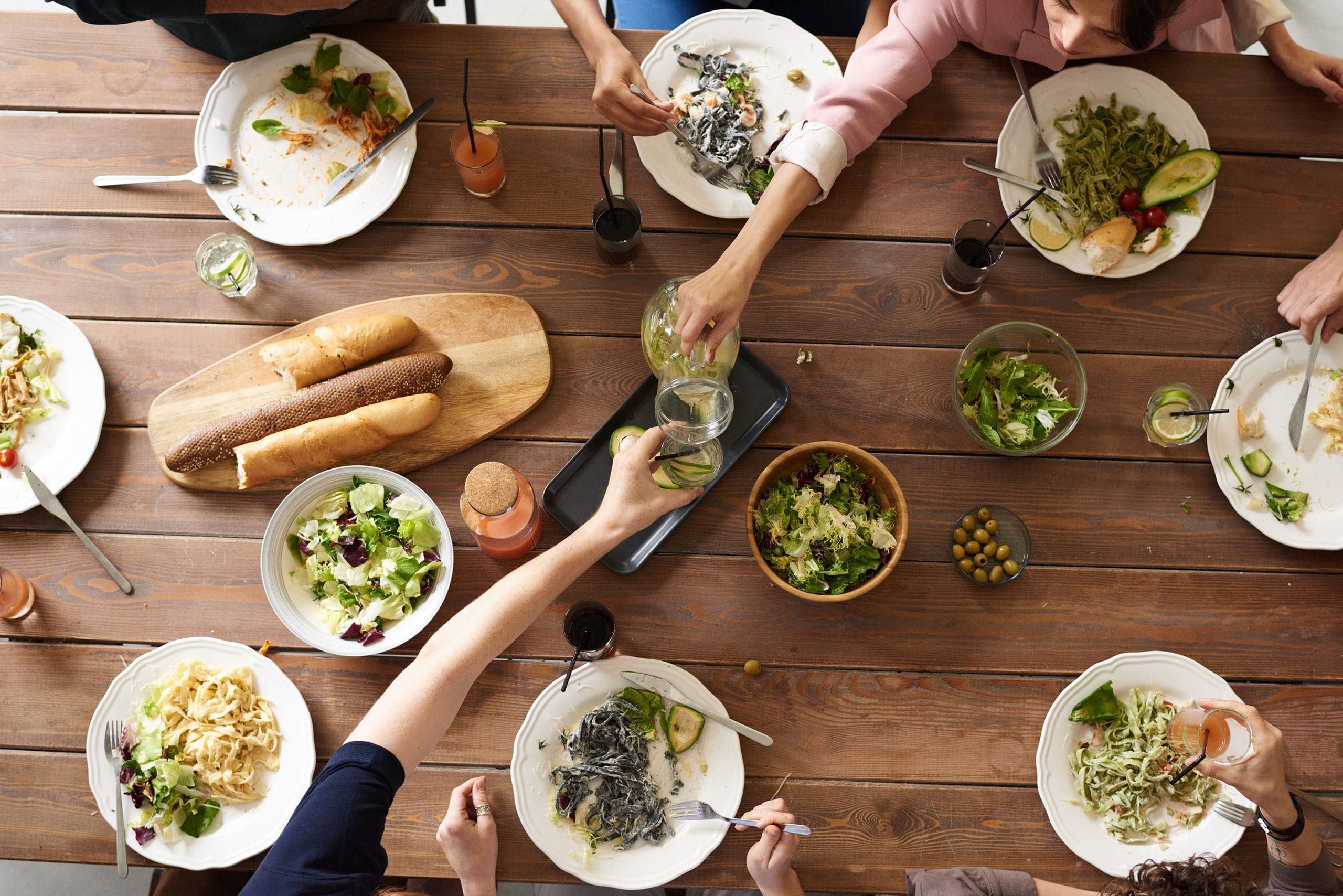 from our
Cajun Country Cookbook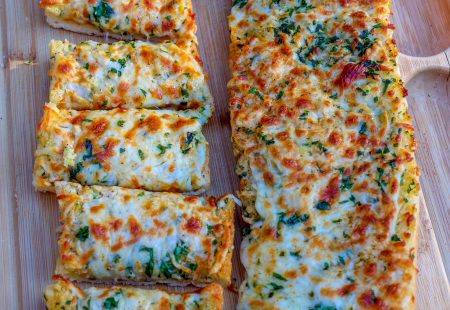 Seafood Boil Garlic Bread
Creamy, crunchy, and creole! The way @flychefaldenb just put all other garlic bread to shame with…
Get Recipe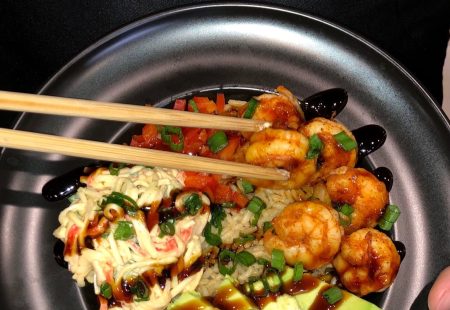 Creole Poke Bowls
We love how @capt.cooking gave this fan-favorite a creole twist! These Creole Poke Bowls are bold,…
Get Recipe