Apple & Cream Cheese Filled King Cake
Nothing says Mardi Gras like a King Cake, but why not up the flavor game with this recipe by @flychefaldenb. With the sweet heat of Tony's Praline Honey Ham Marinade, this King Cake is sure to help you laissez les bons temps rouler!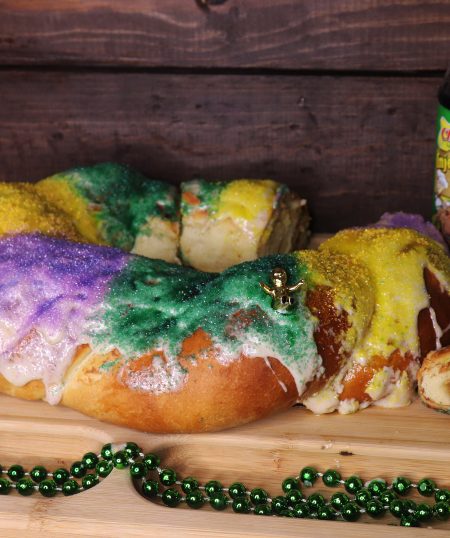 Shop Tony's Flavors In This Recipe
Ingredients
3/4 Cup Milk (at 110°F)

1 Package Instant Yeast

1/3 Cup & 1 Teaspoon Sugar, Divided

2 Eggs, Room Temperature

10 Tablespoons Unsalted Butter, Room Temperature

3 1/2 Cups All-Purpose Flour

2 Tablespoons Unsalted Butter

2 Apples, Peeled, Cored and Minced

1/2 Cup Tony's Praline Honey Ham Marinade

1 Tablespoon Dark Brown Sugar

1/4 Teaspoon Cinnamon

5 Ounces Cream Cheese Spread, Your Choice (Cinnamon & Honey Used for This Recipe)

2 Ounces Cream Cheese, Room Temperature

1/4 Cup Unsalted Butter, Room Temperature

2 Tablespoons Tony's Praline Honey Ham Marinade

1/4 Teaspoon Vanilla Extract

3/4 Cup Powdered Sugar

Purple, Green and Yellow Colored Sugars for Decorating
Directions
Making the Apple Filling:
In a skillet over medium heat, melt 2 tablespoons butter and add in the apples, 1/2 cup Tony's Praline Honey Ham Marinade, dark brown sugar and cinnamon.
Bring to a boil then reduce to a simmer for 5 minutes.
Remove from heat and let cool before using.
Making the Cream Cheese Icing:
Using the stand mixer or hand mixer, whisk together 2 ounces cream cheese, 1/4 cup butter, 2 tablespoons Tony's marinade and vanilla extract.
Once well incorporated, slowly add in the powdered sugar while still whisking until you get a smooth icing.
Set aside.
Making the King Cake:
In a bowl, add warm milk, 1 teaspoon sugar and instant yeast. Mix together and let sit for 10 minutes for the yeast to activate. It should be foamy.
In a stand mixer, use the whisk attachment to beat the eggs until foamy. Add the yeast mixture along with the remaining 1/3 cup of sugar. Mix until well combined.
Switch to the paddle attachment and gradually add in a tablespoon of flour at a time to the yeast and egg mixture while the mixer is on until all the flour is well incorporated.
Remove the paddle attachment and attach the hook. Knead your dough in the stand mixer for about 5 minutes.
Place the dough in an oiled bowl and loosely cover with plastic wrap. Let the dough rise for 20 minutes in a warm and dry place.
When the dough is doubled, cut it into two equal pieces and roll it out onto a lightly floured surface into two 10-inch by 28-inch rectangles.
On one half add the apple filling across, leaving a 1-inch border on the top, bottom and sides.
Repeat the same thing with the cream cheese spread on the other rectangle.
Lightly brush the edges and center of the dough with water to moisten.
Roll each rectangle tightly as you can to form two long tubes.
Twist both tubes together and trap it around to form an oval. Pinch the ends together where it meets to seal it.
Let the dough rise again for an hour before baking.
Bake in a preheated oven at 375°F for 30 minutes. Remove and let cool.
Brush the cream cheese icing on the top of the cake and then add the colored sugar.
Slice open and enjoy!
Join our
family
Bring a little spice to your email inbox with Tony Chachere's Creole Club!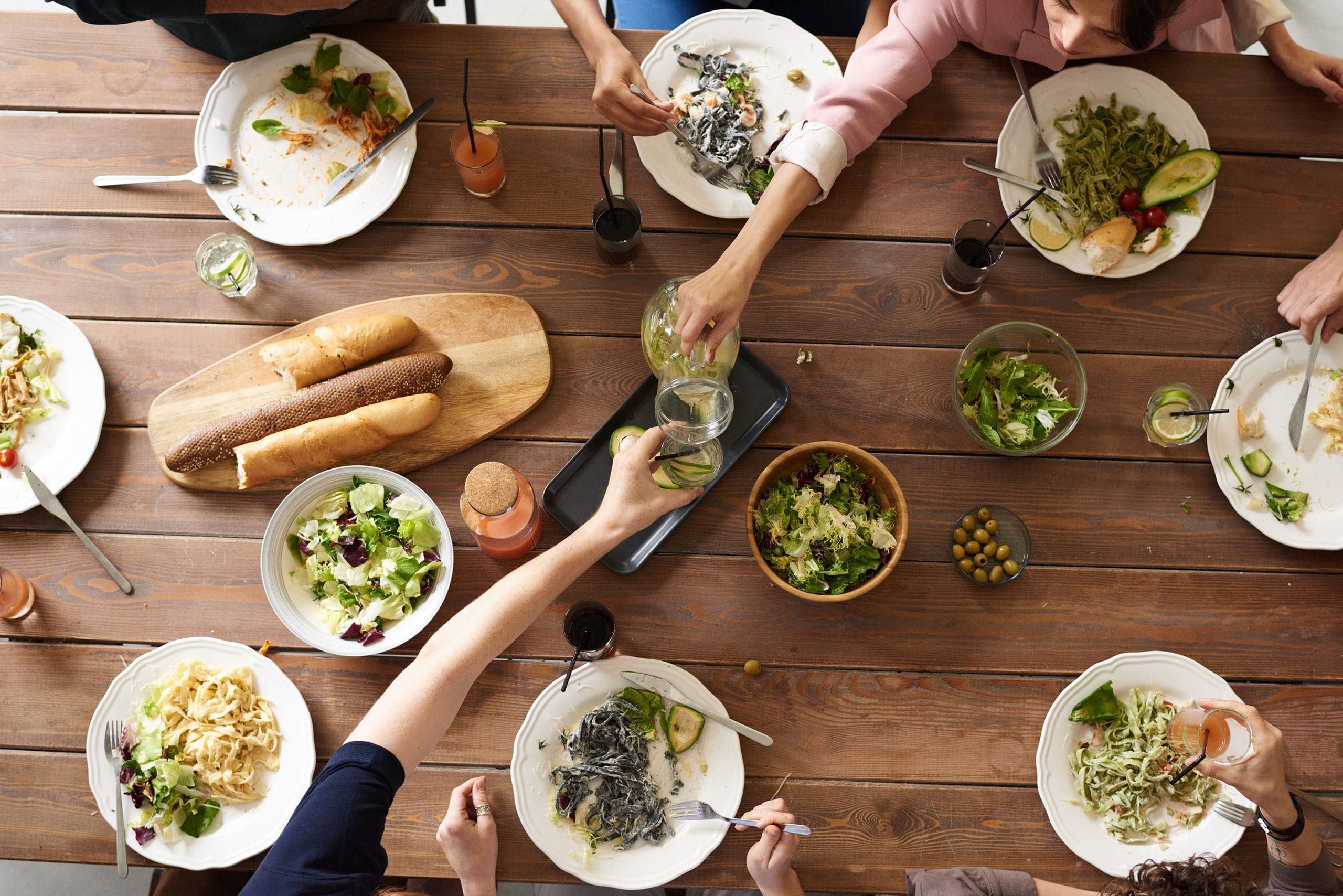 from our
Cajun Country Cookbook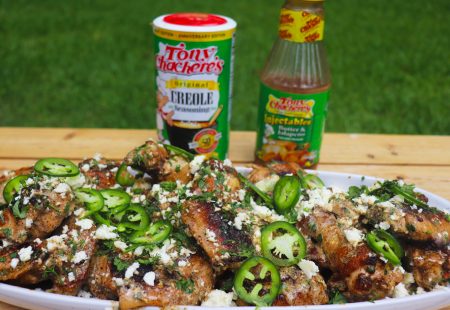 Creole-Elote Style Party Wings
@flychefaldenb takes all of the flavoring of Mexican street corn and turns it into a Creole-style…
Get Recipe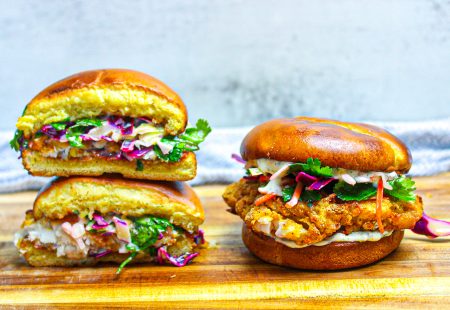 Air Fried Catfish Sandwich
Let the good times roll into your next BBQ or picnic with this Air Fried Catfish…
Get Recipe