Amish Breakfast Casserole
Wake up to one of the most savory, hearty and flavorful breakfasts! This cheesy Amish Breakfast Casserole by Key To My Lime is full of savory, sweet and citrus flavors without any added salt.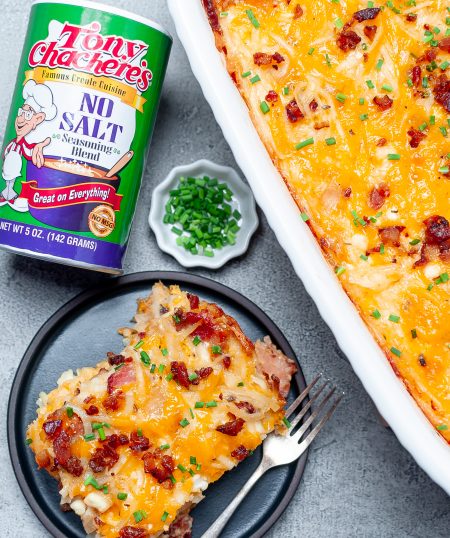 Shop Tony's Flavors In This Recipe
Ingredients
1 Pound Bacon, Diced

1 Medium Sweet Onion, Chopped

6 Large Eggs

1 Tablespoon Cornstarch

3/4 Teaspoon Tony's No Salt Seasoning Blend, More for Topping

4 Cups Frozen Shredded Hash Browns, Thawed

2 Cups Freshly Shredded Cheddar Cheese

1 1/2 Cups 4% Cottage Cheese

1 1/4 Cups Freshly Shredded Swiss Cheese

Fresh Chives, Diced, for Garnish
Directions
Preheat oven to 350°F.
In a large skillet, sauté the bacon and onion until the bacon is crispy and the onion is translucent. Use a slotted spoon to scoop out the bacon and onion pieces. Transfer it to a paper towel-lined dish to remove any excess oil.
In a large mixing bowl, whisk together the eggs, cornstarch and Tony's No Salt Seasoning Blend.
Add in the hash browns, cheddar cheese, cottage cheese, Swiss cheese and the bacon and onion mixture. Mix to fully combine.
Grease a 13×9 baking dish, and spread th3e egg mixture evenly into the dish. Use the back of a spatula to press it down into the dish.
Bake for 35-45 minutes, or until a knife inserted into the center of the casserole comes out clean (40 minutes seems to work well).
Allow the casserole to rest at room temperature for 10 minutes before serving.
Garnish with fresh chives before serving (if desired), and a generous sprinkling of Tony's No Salt Seasoning Blend.
NOTES:
It's important to use 4% cottage cheese because lower percentages will make the casserole too runny.
I recommend using freshly shredded cheeses because the pre-shredded cheeses are coated in a starch, which causes them to hold their shape too much (which is the opposite3 of what you want in a dish where you want the cheese to melt to provide structure).
For aesthetics, you may want to reserve a bit of the bacon and shredded cheddar to sprinkle on top of the casserole just before popping it in the oven.
Join our
family
Bring a little spice to your email inbox with Tony Chachere's Creole Club!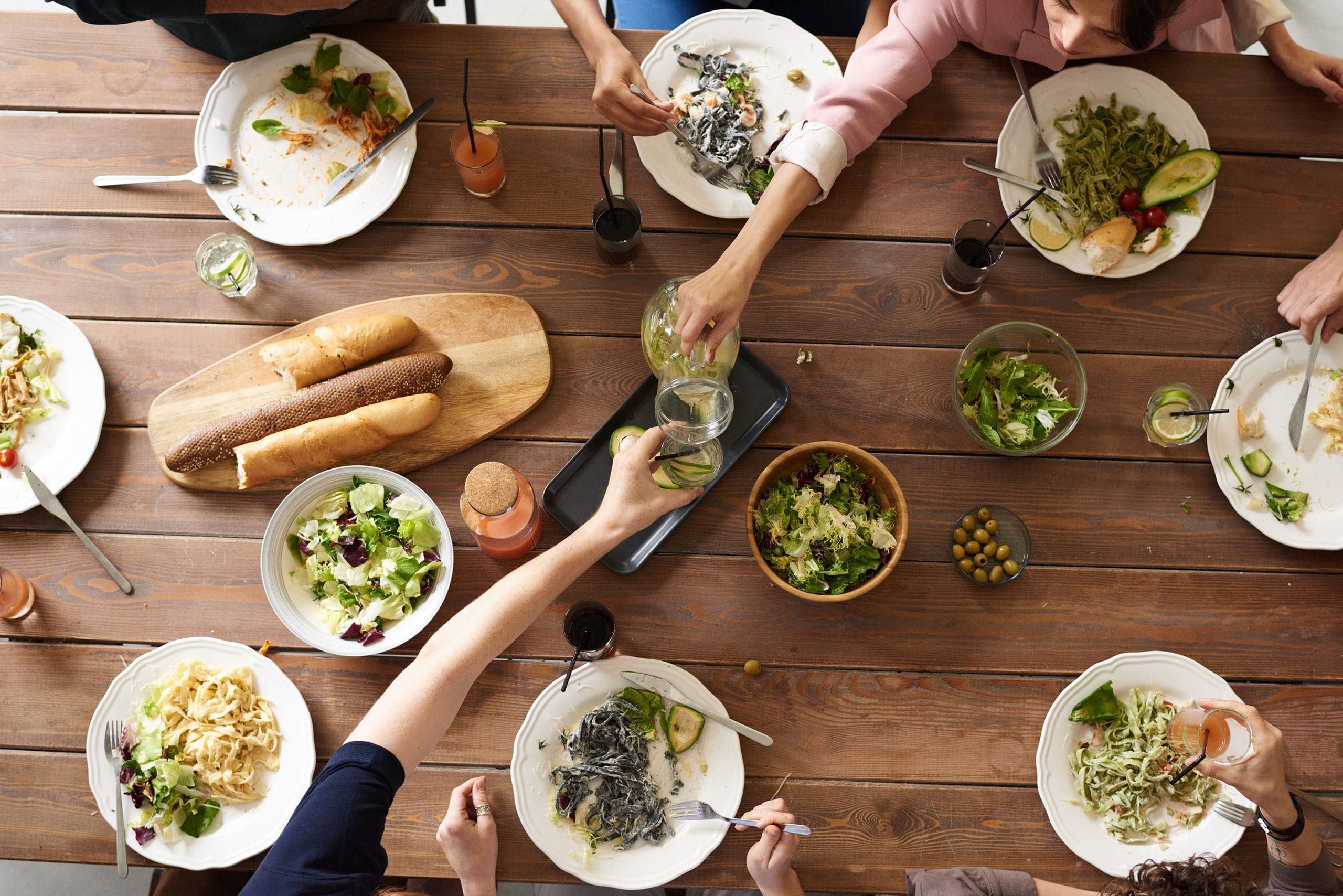 from our
Cajun Country Cookbook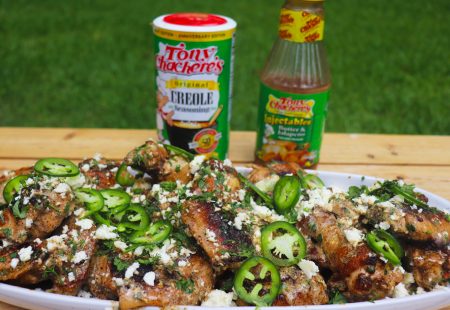 Creole-Elote Style Party Wings
@flychefaldenb takes all of the flavoring of Mexican street corn and turns it into a Creole-style…
Get Recipe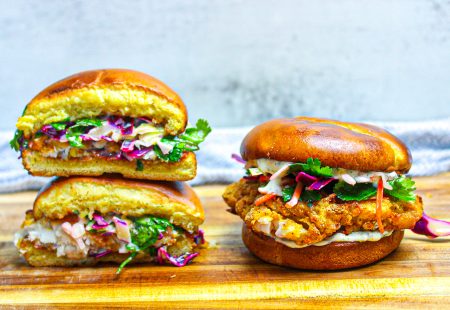 Air Fried Catfish Sandwich
Let the good times roll into your next BBQ or picnic with this Air Fried Catfish…
Get Recipe