Hush Puppy Stuffed Poblanos
Taking Hush Puppies to a whole new level of flavor! With a touch of peppery heat and rich cheese, these Hush Puppy Stuffed Poblanos by Chef Edouardo Jordan are the perfect way to start an amazing meal.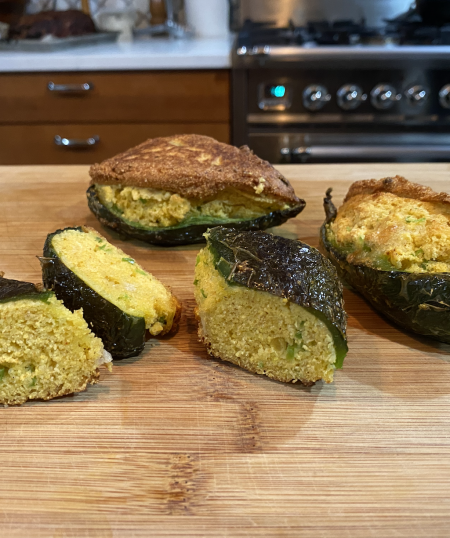 Shop Tony's Flavors In This Recipe
Ingredients
1 Box Tony's Crispy Creole Hush Puppy Mix

1/2 Cup Green Bell Pepper, Diced into Small Pieces

1/4 Cup Camembert Cheese, Diced

3 Poblano Peppers
Directions
Preheat oven to 350°F.
Mix the contents of the Tony's Crispy Creole Hush Puppy Mix according to box directions.
Add in diced bell peppers and cheese
Split poblanos in half and remove the veins and seeds.
Scoop the hush puppy mix into the peppers.
Heat a pan with grapeseed oil and sear stuffed peppers, hush puppy side down, until golden brown. This will take about 2-3 minutes at 350°F.
Flip peppers over and baste with hot oil. Peppers will blister and pop, so be careful of water splatter. Continue basting while peppers cook in the pan.
Place in the oven and finish cooking for 5-8 minutes until the hush puppy mix is fully cooked.
Remove from oven and slice and serve.
Join our
family
Bring a little spice to your email inbox with Tony Chachere's Creole Club!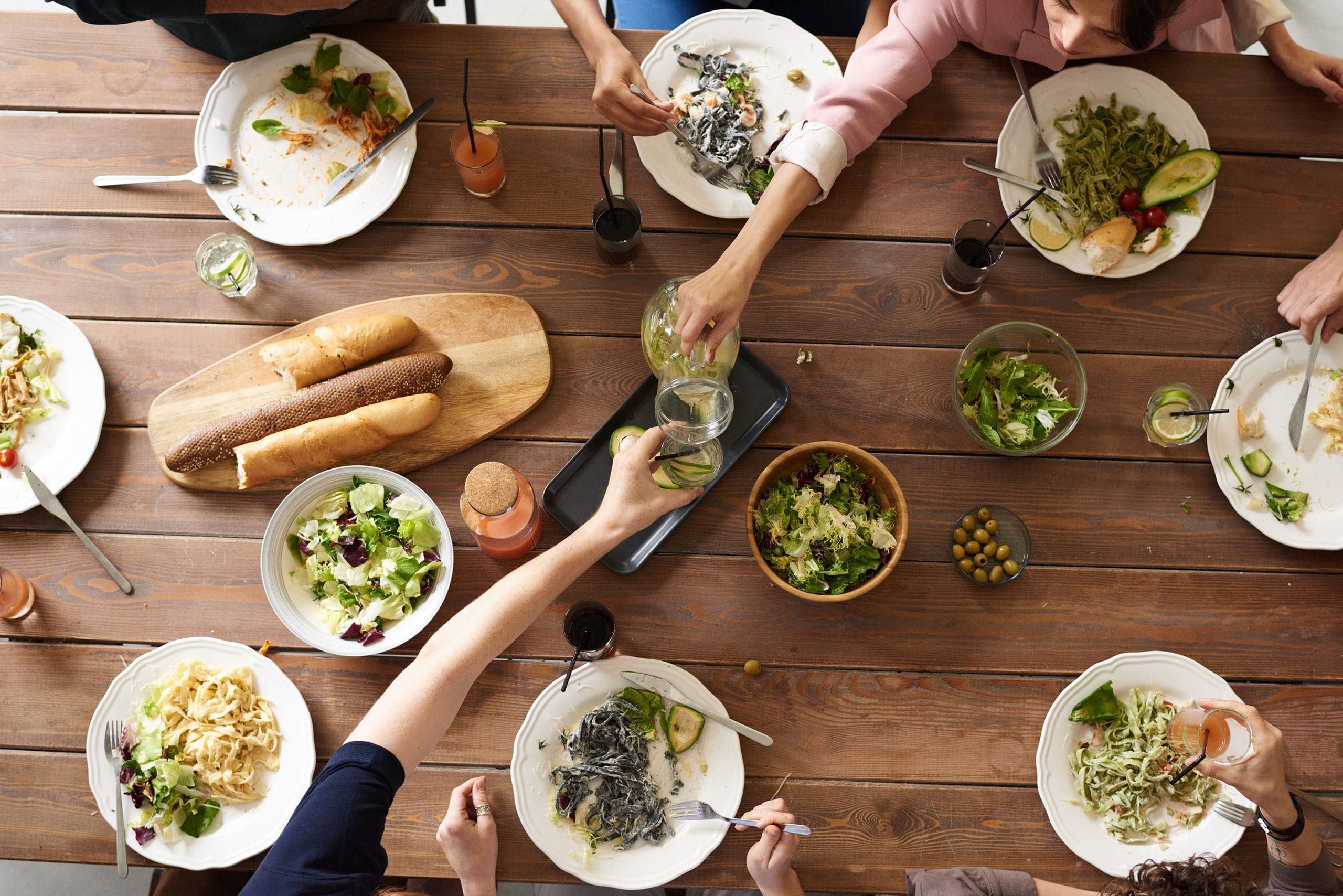 from our
Cajun Country Cookbook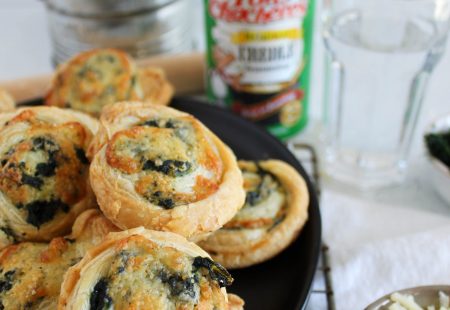 Spinach Pinwheels
Whether for St. Patrick's Day, a party, or just a night in with the family, these…
Get Recipe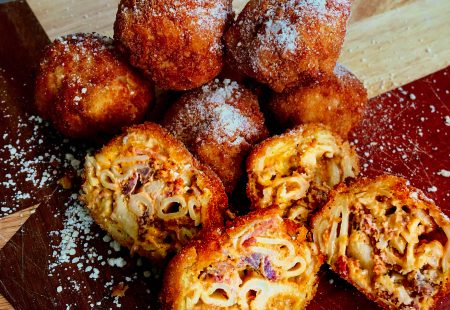 Jalapeño Popper Fried Mac N Cheese Balls
The ultimate comfort food fried to perfection. These Fried Mac N Cheese Balls by Firehouse Grub…
Get Recipe